Getting a healthy dose of sport
21 May 2020
---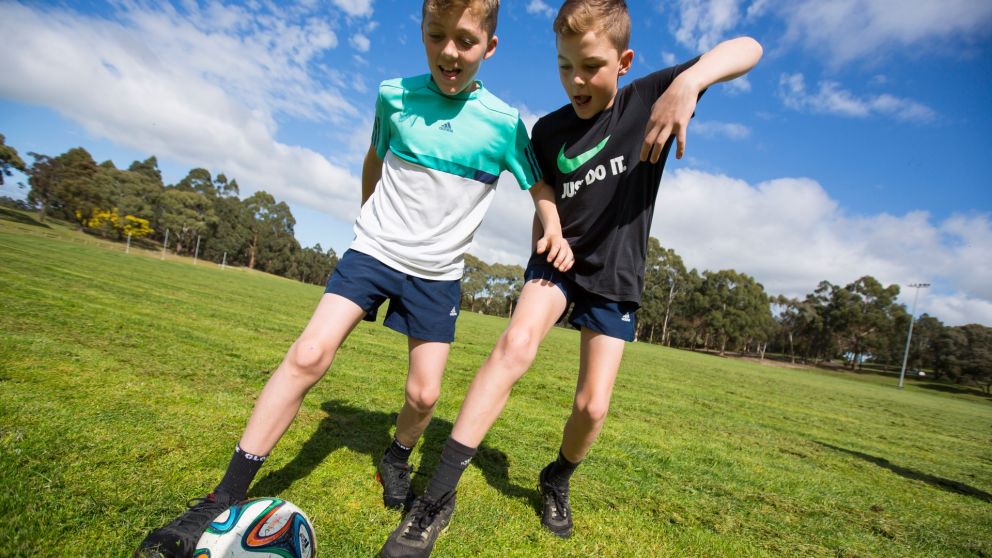 As thousands of Australians who were forced out of their sport due to COVID-19 restrictions prepare to return to training and competition, researchers are taking the opportunity to learn about sport's role in physical, mental and social health.
Professor Rochelle Eime, from Federation University Australia's School of Health and Life Sciences, said the researchers were presented with a unique opportunity to carry out the study, which will look at the sport participants' health before, during and after physical-distancing measures were introduced.
The survey has been distributed through national and state bodies for sports including Australian football, bowls, cricket, golf, sailing, swimming, soccer and tennis, for anyone 13 or older. More than 5,000 people have completed the survey which will wrap up in the coming weeks.
Professor Eime said the research was vital for regional and rural areas, where sporting clubs were often the lifeblood of their communities and an important place for people to socially connect. The pandemic has paused weekly competitions and development activities in community sports, and created challenges for clubs that have seen their cash flow from player memberships and registration fees evaporate.
The impact is also obvious at the professional level, with codes forced to hibernate as players, paying spectators and media wait for competition to resume.
"It's been really interesting to see everyone's motivations and what makes sport fun for them – it is about socialising and being with their mates and for the kids it is about playing and not just about winning," Professor Eime said.
"It's really lovely to see that come out when sport often focuses a lot about winning and premierships, but at community level, people engage in sport to be with others, to connect with others, and for this to be coming out of it already is great."
Professor Eime said this suggested that clubs that returned to the core business of community sport – to play, to socialise, and to connect with their community – would thrive and outperform clubs and associations that focused on performance, premierships, and player payments.
Professor Eime said the early data also showed that a significant number of people reported that their general physical and mental health was somewhat worse than a year ago.
The research, a collaboration with Victoria University and Flinders University, will follow up with participants after their sports resume.
Professor Eime said physical activity and sport would be vital to the tired, anxious, impatient and stressed individuals and communities who emerged from lock-down, and sport was in the best position it had ever been in to claim a fundamental place in society.
This reinforces the focus among health promotion experts that physical activity is a public health priority that can combat the chronic diseases crippling health systems.
"Sporting organisations often have difficulty in being able to advocate that sport is good for health. For instance, the health industry can say 'well this pill costs X amount but it saves this amount of lives'," Professor Eime said.
"This is a unique chance to see the contribution sport can make for health and in an interesting time when it's one of the few reasons we can actually get outside, for physical activity.
"As health promotion experts, we've been crying out for politicians to focus on physical activity in policy for decades, so it is an opportune time for sport to actually refocus and brand itself for individual and community health." Professor Rochelle Eime
Professor Eime said the health insurance industry and education sectors could use this opportunity to realise the value that sport delivered to their businesses, with resilient communities, lower health costs, and higher education and job outcomes resulting from physical activity.
"As social-distancing measures are relaxed, individuals and communities will return to sport to build not just their health and wellbeing, but also resilience," Professor Eime said.
"Professional and community sport should not waste this opportunity to include a new focus on health that has been largely neglected at the expense of promoting highly paid star players or striving for premiership flags."
People over 13 involved in organised sport can complete the survey here, and those not involved in organised sport can complete the survey here.