Reskilling and upskilling: overcoming manufacturing's regional challenges
15 July 2022
---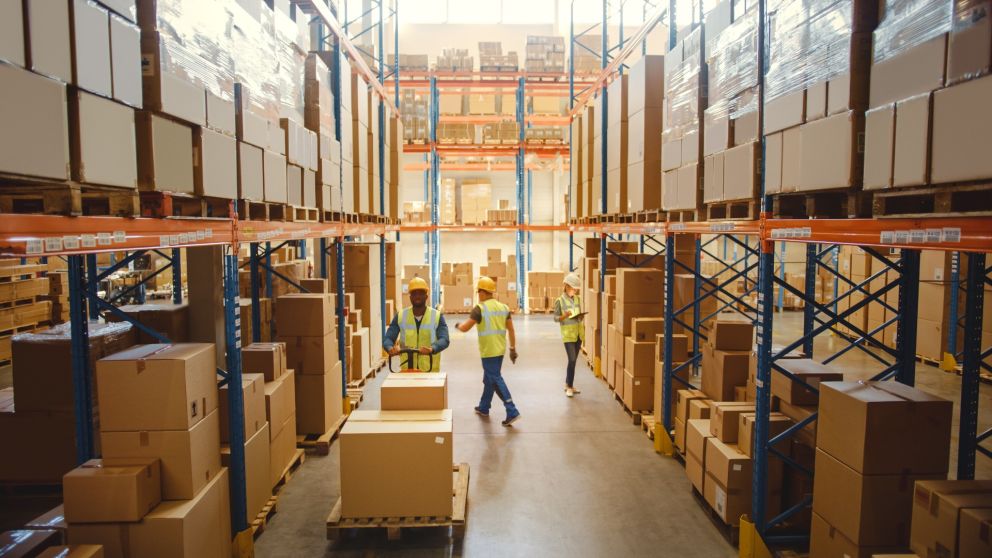 The COVID-19 pandemic has highlighted the fragility of Australian supply chains and the need for manufacturers to adapt by reskilling their workforce and tapping into human resources that they may not have previously considered, a Federation University researcher says.
Professor Gabriele Suder, Dean of Federation's New Business Accelerator, recently presented as the keynote speaker for an event hosted by BDO Australia – Rethinking Manufacturing 2022 – addressing its client base. The event looked at key issues – and solutions – for Australian manufacturers, including sustainability, productivity and supply chain challenges.
Professor Suder, a global value chain expert who supports governments and the World Trade Organisation, said workforce issues were magnified when borders were closed, and manufacturers struggled to fill positions with skilled staff when they desperately needed them.
"If you don't have certain parts of the supply chain, as a manufacturer, you simply get stuck. To have the capability to manufacture requires talent, yet in the past two years or so, producers couldn't import talent as they normally would," Professor Suder said.
"Many companies struggled with this and continue to do so – they couldn't hire or easily reskill and upskill the staff in the form and shape they previously did."
Professor Suder said an in-depth review of data from across regional Victoria conducted with her team in the past three months identified the specific and significant skills gaps in key positions in the manufacturing process. These included project and production management, lean manufacturing, logistics, customer service skills, and soft skills like stakeholder management.
"We need opportunities to reskill and retrain our populations and to look at worker populations beyond what businesses are typically used to pulling from," Professor Suder said. "That means considering different demographics, which could be people who are rurally or regionally located or opportunities to be much more inclusive and consider people outside the traditional workforce."
"This could include adult learners – maybe people have been in the capital cities and because of COVID have taken the opportunity to come home to the regions or to go into a region they hadn't been before. Many of these adult learners have had experiences in other areas and are looking for a different career proposition or upskilling opportunities. They are different to traditional learners in terms of motivation, availability and often, learning style."
Professor Suder reported on a substantial appetite across Australia for tapping into what universities – particularly regional universities – were doing to support and cater for future jobs.
She said the New Business Accelerator was established to enable Federation to fast-track the customised design and development of industry-focused courses and materials to respond to shifting needs and requirements. This meant working closely with each industry client to develop fee-for-service workshops, short courses and micro-credentials.
"The regions are very much in the minds of people and governments, and there is a broader understanding of how important the regions are to our future. Businesses we work with may have their headquarters in Melbourne or Sydney, but with operations and sites located regionally, they recruit from the regions," Professor Suder said.
"Understanding where the skills gaps are is crucially important. One of our big differentiators is that we are a regional university, we know our regions well and we know where we need reskilling and upskilling. Now we have the capability to develop industry appropriate courses at industry speed. Professor Gabriele Suder
"These courses are shorter than traditional programs, allowing learners to engage and get involved in their own time and place – with businesses getting what they need and when they need it. This may include face-to-face, digital or blended delivery options."
Examples include pilot programs in dairy manufacturing, mine rehabilitation, innovation in regional business, and many more.
"These micro-credentials and short courses are developed in direct consultation with industry. In an environment where the 'war on talent' is fierce, it is important to ensure that industry sees their people have their skills recognised and potentially stackable while attracting and retaining people in their job," Professor Suder said.
"With campuses across five regions of Australia and unique dual-sector expertise, assets and locations such as Nanya Station, we are Australia's leading regional university. We bring the best of our regional business knowledge and experience to industry with the ability to tailor our offerings to the needs of the regions."
For more information, contact newbusinessaccelerator@federation.edu.au