Tackling the antibiotic resistance threat at animal market hot spots
21 October 2019
---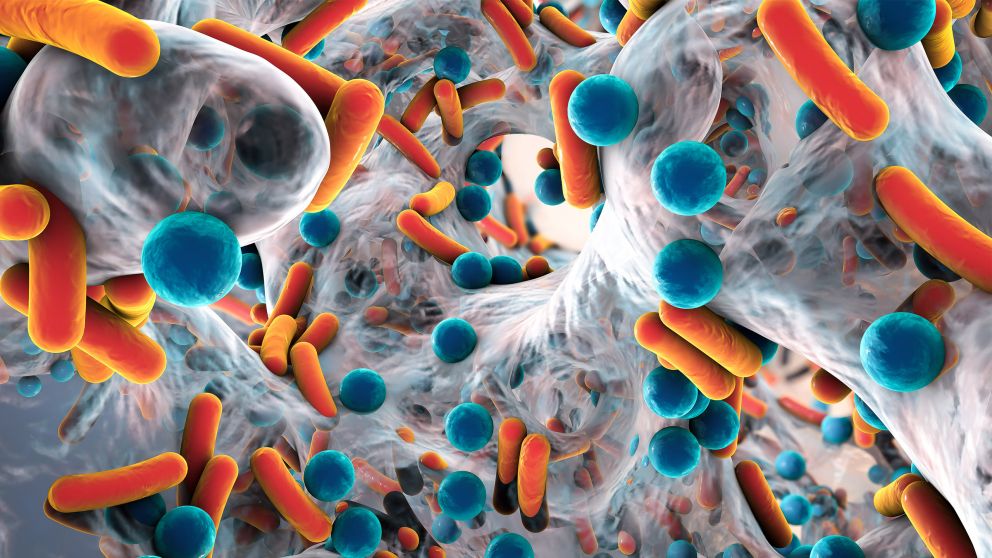 Antimicrobial resistance has been described as one of the greatest threats facing humanity, with a World Health Organization (WHO) report warning that drug-resistant diseases could result in 10 million deaths each year by 2050.
Resistance to antimicrobial substances can be caused by the over prescription or indiscriminate use of antibiotics in humans and animals, and can emanate from poor hygiene and a lack of infection control. The WHO says at least 700,000 people die each year due to drug-resistant diseases, including 230,000 people who die from multidrug-resistant tuberculosis.
Now, Australian researchers are playing a key role in establishing a surveillance network in Asian live animal markets; 'hot spots' where new pathogens and resistances are likely to emerge.
Federation University Australia academics Dr David Bean and Dr Andrew Greenhill, from the School of Health and Life Sciences, and a team of international collaborators, are behind the Consortium of Animal market Networks to Assess the Risk of Emerging Diseases through Enhanced Surveillance (CANARIES), aimed at improving the biosecurity of live animal markets.
The group won a seeding grant from the UK-based Global Challenges Research Fund to establish CANARIES in Cambodia – a country with established agricultural commerce but in a region where antibiotics are more likely to be used indiscriminately and where there is evidence of cross-border pathogen transmission.
Dr Bean said there was already significant influenza research being done in the region and this would allow CANARIES to begin its work cooperating with existing influenza networks. The initiative started when he contacted a colleague in the UK who is an expert on antimicrobial resistance.
"I thought it a good opportunity to form a collaboration with our expertise at Federation, including Andrew and his collaborators, who have been conducting avian influenza surveillance in Cambodia for many years," Dr Bean said.
"In western countries live animal markets are really quite regulated but in some developing countries, they're very culturally important and people like to buy their meat live, particularly of small animals, so they know it's fresh."
But, he said, they are a potential risk to livestock and agricultural production – and to human health.
"Antimicrobial resistance is a huge part of that, but there are also other emerging pathogens that we should be looking for," Dr Bean said.
Dr Greenhill has experience in influenza surveillance. These surveillance networks are well established throughout the world because influenza was constantly evolving.
"Influenza surveillance in essential to identify potential pandemic strains and anticipate the most relevant viral types for the upcoming seasonal flu vaccine," Dr Bean said.
"This surveillance is going on globally, but it occurred to us that we could get more out of this existing network by looking at other diseases like emerging antimicrobial resistances, so getting samples and looking for other things in them as well.
"Potentially we could get data from these to look for these emerging resistances on a global network – get a snapshot of what are probably high-risk areas. Dr David Bean
"That's the real beauty of this, if we can leverage these existing networks to get this extra information, then we're possibly getting a snapshot of high-risk situations and maybe see some of these emerging resistances before they become widespread."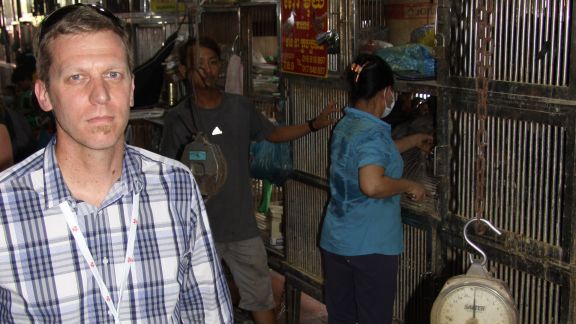 Dr Greenhill said CANARIES wanted to better understand the risk of antimicrobial resistances and be able to inform policy makers to mitigate those risks.
"Outside of influenza, there's not much work being done in this space at all," Dr Greenhill said.
"Because that work is being done in influenza, there's infrastructure and expertise in place in terms of collecting samples and doing some of the laboratory analysis, we thought that this was a really good opportunity to expand and to value add to these influenza networks so that we can answer more than one question, albeit a very important question."
Dr Greenhill said an existing relationship with the Cambodia's Pasteur Institute – a French Government-supported medical research foundation – helped get CANARIES off the ground, with a PhD candidate based at Pasteur Institute over the past three-and-a-half years.
"It has created the goodwill required to establish and expand collaborative links with the Pasteur Institute, which is globally recognised as one of the best credentialed health research networks working in low and middle income countries," Dr Greenhill said.
"Not only has it created goodwill, but also good science. Having PhD students in such a highly regarded institute helps lift the research profile of Federation. Future co-supervision of PhD candidates, should they eventuate, will facilitate the ongoing work of CANARIES".
CANARIES began with a core group of six and has grown to about 50 members globally, including additional representatives from Egypt, Chile and Africa.
Additional funding for was secured from US Government Defence Threat Reduction Agency. The group has also submitted a report to Australia's Department of Foreign Affairs and Trade because, Dr Greenhill says, "It is highly relevant to the Department and we think they should be aware of this work".