Researchers compare psychosocial effects of COVID-19 during and after lockdowns
25 November 2020
---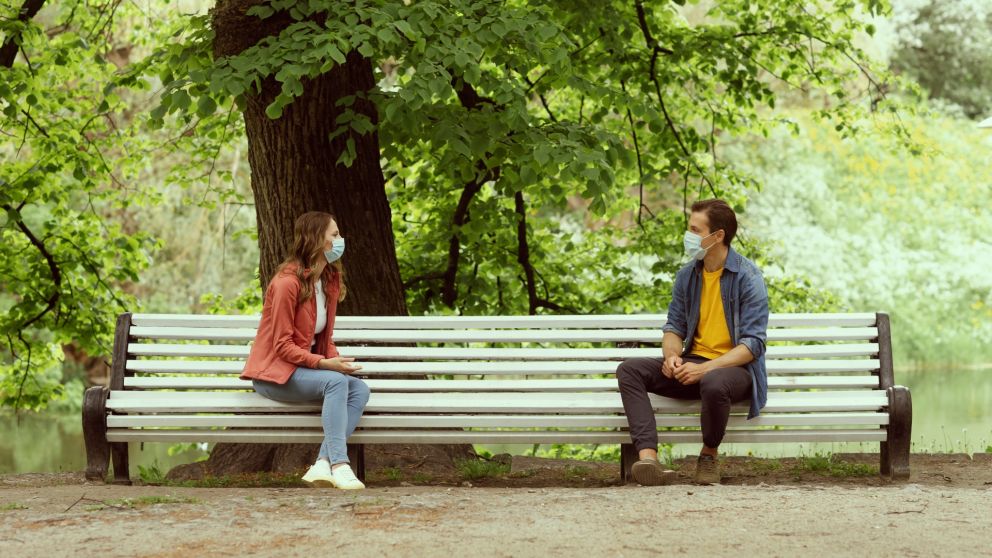 Federation University Australia researchers have moved into the second phase of a long-running study into the social and mental health impacts of the COVID-19 pandemic by comparing the effects that lockdowns have had on Australians to the effects of people living in England.
Researchers from the Exercise and Sport Science and Psychology disciplines have teamed up for the worldwide study which will look at participants' sport and physical activity levels, social media use, mental health and social connection and interactions.
Dr Christopher Mesagno, Exercise and Sport Psychology Senior Lecturer in the School of Science, Psychology and Sport said the current lockdowns in England – which will end on December 2 – will allow the researchers to contrast data from England with the experiences of Australians who are mostly out of lockdowns and are not experiencing the high number of daily cases seen in many other countries.
"What we want to do in the next couple weeks, while England is still in a lockdown, is see if there are differences between our Australian sample and the UK sample to see if psychosocial aspects during COVID-19 are different between different lockdown scenarios," Dr Mesagno said.
"Australia is pretty open at the moment with few restrictions whereas England is in a tighter lockdown. Parts of the US also have restrictions, but for a direct comparison, Australia and England are where we're focusing for this stage of the study."
The project, led by Dr Mesagno, Dr Andrew Lavender, Senior Lecturer in Exercise and Sports Science, and Dr Evita March, Senior Lecturer in Psychology, now includes 12 researchers from across the Exercise and Sport Science and Psychology disciplines. They are also collaborating with UK-based researchers for the project.
While the emphasis of this data collection period is on Australia and England, the research is open to participants from any country.
"We've never been able to carry out a study where people have been isolated like this, so this gives us an opportunity to look at issues related to social connectedness and mental health, and because it's a worldwide study, we're breaking this down by country and also by state or region, so we can identify whether the participants are in a lockdown, or some level of restriction," Dr Mesagno said.
Dr Mesagno said the researchers were examining whether people not connecting with others during a lockdown was having a negative influence on their mental health.

"If you're not connecting with people in a lockdown, this, we believe, does have mental health implications, so that's another reason why we are looking at Australia and England," Dr Mesagno said.
"We believe, and other research tells us, that social connectedness is a factor in mental health outcomes so that's why we're looking at lockdown versus non-lockdown cases to see if we can identify in those scenarios if social connectedness, really influences mental health outcomes or not."
And the connectedness did not have to be face-to-face contact with friends or family.
"The more you're connected during COVID whether it be by social media or not, the more you're connected, the better your mental health outcomes are," Dr Mesagno said.
"As long as you're either talking to people or communicating with them on social media – social media is a little bit different in that you can talk to people without actually being really connected to them.
"But what we're finding is that social connectedness and being social with people is a major benefit and other researchers have found that being socially connected to people is a better outcome for mental health.
"It is like a buffer for better mental health."
If you are 18 or over and would like to take part in this worldwide research, click here to complete the survey.