Program inspires emerging STEM leaders
7 September 2020
---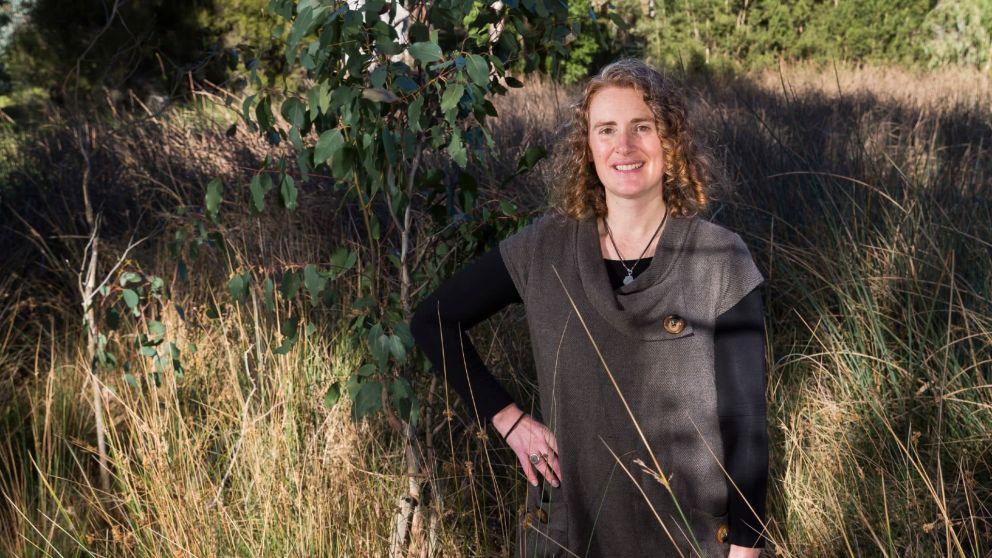 A Federation University Australia researcher has been selected to participate in a STEM leadership program that is supporting mid-career women who want to progress into leadership positions across academia, government and industry.
Dr Jess Reeves, from the School of Science, Psychology and Sport, has been selected as a veski inspiring women STEM sidebyside participant — a program that enables participants to better foster and generate organisational cultural change and pave the way for future generations.
The program includes workshops and networking opportunities and is designed to empower women at different career stages with the skills, networks and mindset to develop and achieve their career goals.
Dr Reeves said there were now more opportunities for early career researchers in STEM but once they reached a mid-career level, the opportunities for leadership training remained limited.
"My interests are not just in academia, so I'm looking for more roles on boards for example, and roles within the broader community. I've been doing a lot of work since I've moved to the Gippsland campus to be better integrated with the Gippsland community, this includes being on several committees outside of the university," Dr Reeves said.
"To be able to live and work in a region and make a positive contribution to it is really important and very meaningful."
The program is supported by the British Consulate General Melbourne and receives funding from the Victorian Government which it builds upon through strategic partnerships and collaborations with business, academic and philanthropic organisations.
For Dr Reeves, who has a background in long-term climate and environmental change, the opportunity offered by the program is a bright spot on what has been a challenging year for many researchers whose work have been affected by restrictions due to the COVID-19 outbreak. Having relocated back to Melbourne for family reasons earlier this year, the restrictions have prevented her from travelling back to Gippsland to undertake her fieldwork and meet with community partners.
"I'm a paleoecologist by training, looking at sea level and climate change over thousands of years right across Australia and how climate change in Australia fits in with the global picture," Dr Reeves said.
"But more recently, in particular since moving to Gippsland, I've been more involved with place-based research, so looking at the contaminant distribution and mobility across the Gippsland Lakes, looking at environmental stewardship of waterways around the Latrobe Valley mine rehabilitation and also working with the agricultural community of southern Gippsland and how they are adapting to a changing climate.
"My work is still around those themes of climate and environmental change but it's now in a modern perspective and a key part of that is how people fit into that story — that's probably how my career has changed. From looking at dead things in mud, I now work with people and how they're going to respond to and adapt to those changes."
A key component of the program is innovation, bringing together industry and science for the cohort of participants to offer networking opportunities. Dr Reeves said it was often difficult for researchers to know how their skills were translatable between academia and careers in the broader community.
"It's characteristic of a scientist that you stay in your own little pigeon hole and you don't move very far out of that, so having that ability to have greater engagement capacity outside of the institution was one of the things that they were looking for."Dr Jess Reeves
"Your capability as a scientist is a criteria but also your leadership capability, your ability to influence both within and beyond the organisation, the engagement relationships and partnerships that you have outside of your organisation and your desire to foster and mentor up and coming people as well."
Dr Reeves took part in the Homeward Bound leadership for women program in Antarctica during 2016 and said an important aspect from that experience was not just what she learned from the program, but that she continued to learn from the other women who participated.
"The peer support and peer mentorship are so important. It's networks within government and within industry that get developed through this veski program that will open up opportunities for other fellowships as well, particularly around innovation and for that greater integration of Research & Development between academia and industry," Dr Reeves said.
"I'm really looking forward to participating. I think this will be a great program to be involved in, both for me and Fed Uni and even better when we can physically meet other people."