Mathematician joins ARC College of Experts
24 January 2022
---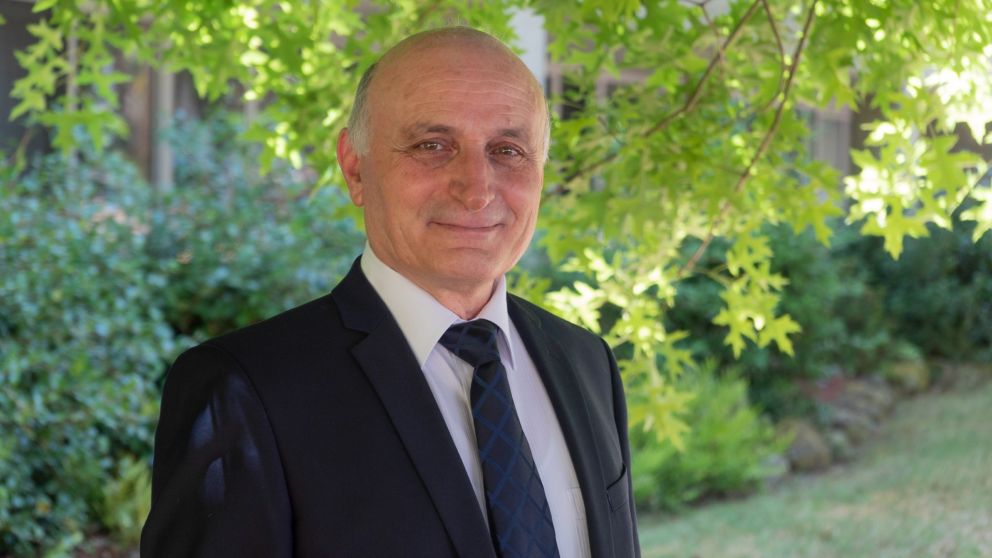 A Federation University Australia researcher will play a key role in identifying and contributing to research excellence in Australia after his appointment to the Australian Research Council's (ARC) College of Experts.
Professor of Applied Mathematics, Statistics and Optimization Adil Baghirov will join the expert panel for a three-year term. He will help advise the ARC in several areas, including assessing and ranking ARC grant applications submitted under the National Competitive Grants Program (NCGP), providing recommendations for fundable applications to the ARC's chief executive officer and giving advice for peer review reforms.
Professor Baghirov joins Federation's Professor Manzur Murshed on the panel of about 200 experts from higher education, industry and public sector research organisations.
Professor Baghirov said joining the College of Experts was a great opportunity and would give him a different perspective of the research grant process. He has won five ARC grants during his time at Federation University.
Professor Baghirov's expertise in optimization has seen him involved in research projects in a wide range of areas, including using complex mathematics to help in the battle against cybercrime by developing algorithms to detect malware in computer systems and networks, and using mathematical modelling to improve the quality and distribution of water.
"This is a very competitive process because usually the ARC might get 500 to 600 applications, and they have to choose about 50 to 60 people each year. The term is for three years, so every year, another 50 or 60 come out, and at the moment, there are 213 members," Professor Baghirov said.
"I'm at the stage of my career where I can contribute my ideas to the researchers, and it will be exciting to be involved in projects in this area."
Professor Baghirov will use his expertise in applied optimization and machine learning to organise the assessment of different types of projects before the ARC. These may include, in particular, Discovery projects, Fellowship applications and Discovery Early Career Researcher Award (DECRA) projects.
Professor Baghirov's research career spans 38 years, beginning at Baku State University in Azerbaijan, which was then part of the Soviet Union.
"I studied physics and mathematics at high school, and in the end, I chose mathematics because applied mathematics was just appearing at the time and Soviet mathematics had a very good reputation, and most universities were developing new faculties," Professor Baghirov said.
"But the collapse of the Soviet Union also saw a collapse in the support of good research, especially in the areas of mathematics and physics. It changed completely, and I didn't do any research for five years – it was a very difficult time for many people just to survive." Professor Adil Baghirov
The turmoil created by the Soviet Union's collapse set off a chain of events that would ultimately lead to Professor Baghirov's move to Australia.
His supervisor in Azerbaijan, Professor Alexander Rubinov, was in regular contact with a collaborator at Federation which was then the University of Ballarat – Professor Barney Glover. Professor Glover is now Vice-Chancellor and President of Western Sydney University.
After spending time in Israel, Professor Rubinov was offered a position at the University of Ballarat.
"Professor Glover is a mathematician and worked in a very similar area to us. He was working on a project and had a problem, so he wrote to my supervisor. After an exchange, he invited Professor Rubinov to Ballarat," Professor Baghirov said.
"It was then, after some time, that I was invited here with a position. That was in 1999 – Professor Rubinov went on to be the founder of the university's Centre of Informatics and Applied Optimization (CIAO), creating the world-class mathematics team here at Federation."
Related reading:
How maths is solving complex water quality issues