Life in the Frain lane
6 January 2020
---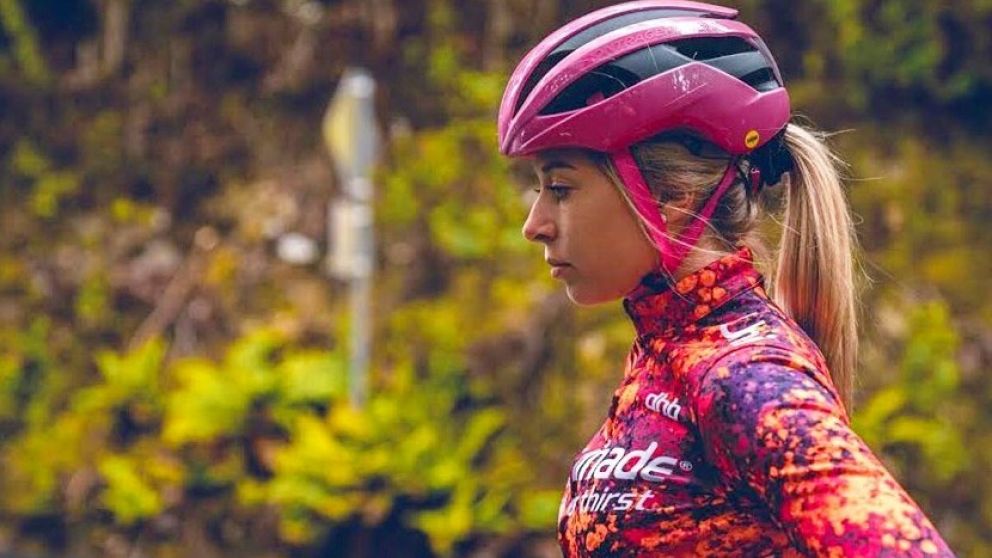 Nicole Frain has taken the road less travelled on her journey to becoming a semi-pro cyclist. It wasn't so long ago that she was walking past bikes in the gym while preparing for a competition far removed from the races she will compete in during the 2020 Australian summer of cycling.
Frain was a body builder, training to create a body that achieved aesthetic goals that helped her get the 'look' judges wanted to see. It was about getting cut and shredded to stand out among her competitors. She did it well and was successful in a number of competitive exhibitions.
But a chance invitation to enter a triathlon changed her sporting destiny. Frain felt the buzz that endurance sport can deliver. She began training the three disciplines of swim, run, ride with the same commitment she had taken to preparing her body for body building competitions.
"I was loving the feeling that I was achieving something so physical in an outdoor setting compared to just going to the gym."
Frain's discipline and steely determination served her well and saw her compete in every tri distance from sprint to Ironman (3.8km swim, 180.2km ride, 42.2km run), ticking off some impressive results along the way. In 2017, however, her time as a triathlete ended abruptly.
"I ended up with a stress fracture of my foot, then the femoral neck of my hip. I decided to stop running and focus on the bike."
That 2017 decision will see Frain and her bike at the start line of the 2020 Federation University Road National Championships hoping to continue what has been a sharp rise up the ranks of Australian women's cycling.
In her first attempt at open national level racing in 2019, Frain finished eighth in the time trial and had a top 20 finish in the road race. She followed up with a second in the time trial and fourth in the road race at the Oceania championships and also spent time racing during the European Summer. She currently holds a Tasmanian institute of Sport High Performance Scholarship and in 2020 will race with the Sydney Uni Staminade team and Korda Mentha Real Estate cycling teams.
Frain is under no illusion that success in this year's nationals will come easy but she is looking forward to seeing what she can do in Ballarat. The Tasmanian likes the modifications that have been made to the Time Trial course.
"The TT course this year is fantastic. It requires more technical skills which I think will favour me. I'm really excited for this new course but it will definitely hurt – as will the road race. I love the atmosphere that Buninyong brings to the race – it helps deal with the pain. I'm hoping to really test my limits this year." Nicole Frain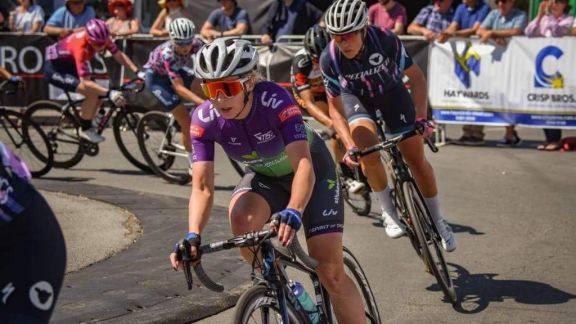 Off the bike Frain could never be accused of wasting a minute. A product developer with Bulk Nutrients, she is also completing a Bachelor of Food Science and Nutrition online at Federation University, navigating study, work, cooking for her Clean Treats online food business and all aspects of being a semi-pro cyclist.
"It certainly can be difficult to balance it all. I think what helps is having a schedule and knowing that your schedule isn't like that all year. For example, the uni semester is 12 weeks, so it helps to put things in blocks. I do manage a pretty tight schedule which often looks like: work early, home to train, then study each night. I tend to try and work ahead in my study as much as I can. This just helps reduce stress and if work or cycling gets really busy it gives me a bit of a buffer not to get behind."
She is also an advocate for the Fed Uni Elite Athlete Program. "The program helps me with some flexibility when things might become hard to juggle and a level of understanding is needed from my lecturers. It helps reduce the stress that sometimes comes when so much is going on."
If dedication, energy and determination are a part of the recipe for success Frain is well on the way to achieving her goals in cycling by using a secret ingredient she has in abundance – an insatiable appetite for hard work.
By Oscar Owens
Oscar Owens is a lecturer in exercise science at Federation University