Inspiring the next generation of researchers
15 June 2021
---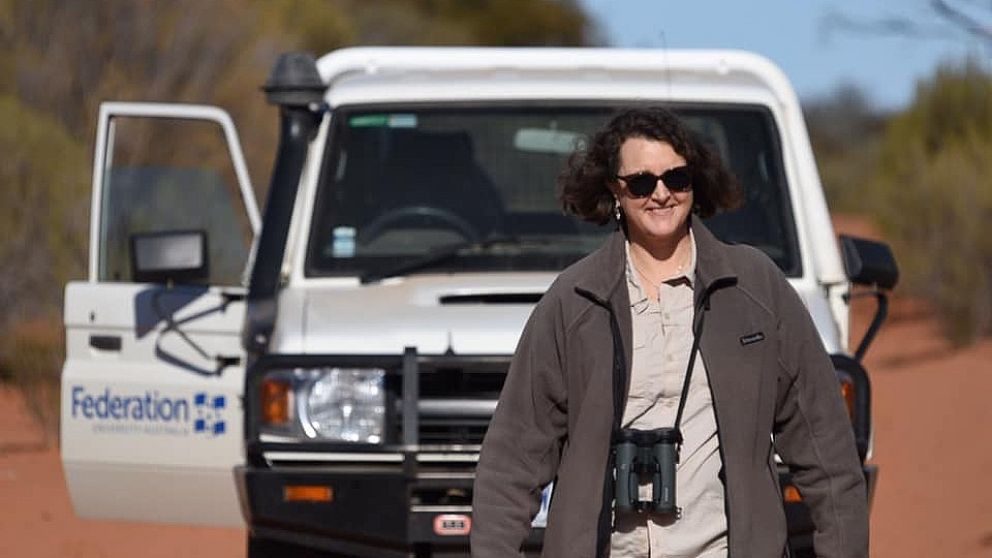 Wendy Wright knows as well as anyone how a PhD can transform lives.
As the first member of her family to study at university and with a strong research history studying the interactions between animals and their habitats, Professor Wright has been appointed Dean of Graduate Research and Professor of Conservation Biology.
The granddaughter of a Yorkshire coal miner, she recognises the opportunities that have enabled her to progress her academic career to this point.
"I strongly identify with the idea of education transforming lives," Professor Wright said. "And the key place you see this is in Higher Degrees by Research. Doing a PhD really does change someone's life, and the lives of those around them."
"I was a first-in-family student at university. My parents migrated to Australia in the 1950s and I benefited from the education opportunities available in this country."
Professor Wright began her academic career at the Gippsland campus as an assistant lecturer in 1994, having completed her PhD at the University of Reading in the United Kingdom where she studied the relationship between grazing animals and the structure of grasses – a significant issue in back home in Australia where native grasses are more suited to kangaroos than they are to sheep and cattle. Her research interests around the connections between animals and their habitats has continued, evolving to her current research focus at the intersection between human populations and wild places – where the needs of wildlife and people collide.
Her current work, all involving Federation University HDR candidates, includes identifying effective conservation interventions for endangered brush-tailed rock wallabies and greater gliders in Gippsland, koala populations in Victoria, leopards and tigers in Nepal, and the mysterious pangolins of Asia and Africa.
"My research provides the basis for evidence-based environmental policy in Australia and internationally. It helps us to understand how we can consider other species – all these plants and animals that we share our planet with – while trying to improve human lives and livelihoods. It's not just our planet, it's theirs too," she said.
The leadership skills and self-confidence required for her new role were boosted when Professor Wright took part in the Women Attaining Leadership Program (WATTLE) in late 2019. At the time, she was Associate Dean, Research Training, in the Graduate Research School, and while always a 'doer', said she was keen to extend her leadership capacity, particularly around strategy.
Her WATTLE cohort included academics from across Australia and New Zealand who have kept in touch via a WhatsApp group. This became a valuable knowledge-sharing platform when the impact of COVID-19 on higher education became apparent in 2020.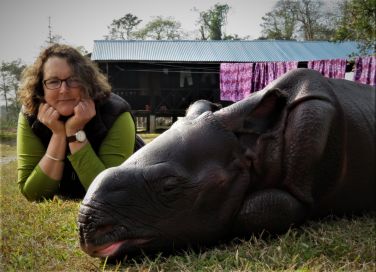 "When COVID first hit and we were all scrambling, we checked in with one another: 'What are you doing? We're doing this; how about you try that, or we try that?' So, in a time of crisis, it was great to be able just to pick up the phone or get on to the WhatsApp group and have that communication," Professor Wright said.
"It's also a social network. Not all universities have a great number of leadership positions held by women, and while I was fortunate to be supported and mentored by several colleagues within Federation in recent years, it was also helpful to have a group of like-minded people outside of my own university to talk to and run ideas by."
Professor Wright said her new position requires her to remain research-active, and she is keen continue with her research and HDR supervision, while leading the next stage of evolution for Federation's Graduate Research School. This is likely to include increasing the connection between research students and the wider community and working with the Graduate Research School team to lead and support research training more effectively.
"We're responsible for leadership in Higher Degrees by Research, so in that respect, the Graduate Research School needs to be a lighthouse and show the way," Professor Wright said.
"Then there's the supporting aspect of the work of the Graduate Research School, that's about supporting HDR students and their supervisors while they're doing their work, helping them to complete their research training – and helping them to do so with a focus on integrity and excellence.
"And then the other part is about setting and maintaining standards and checking compliance – and reporting back to government – we've all of those roles to do."
Professor Wright said she was grateful for the opportunities she has had since she was an assistant lecturer and there was a tinge of sadness about taking on her new role.
"Teaching has been a huge part of who I am, and I am very grateful to have been part of a fantastic teaching team. I'll be doing less teaching now. Teaching and inspiring students to take care of the environment is very important to me, so I hope to be able drop back into a few classes now and then to continue that," Professor Wright said.
"At the same time, I am sure that I can make a difference as the Dean of Graduate Research, and it is a good time for me to stretch into a different position."
Related reading:
Protecting the pangolin, the world's most trafficked animal
Planting the seeds of equality