How a warming climate is increasing bushfire risks
21 October 2020
---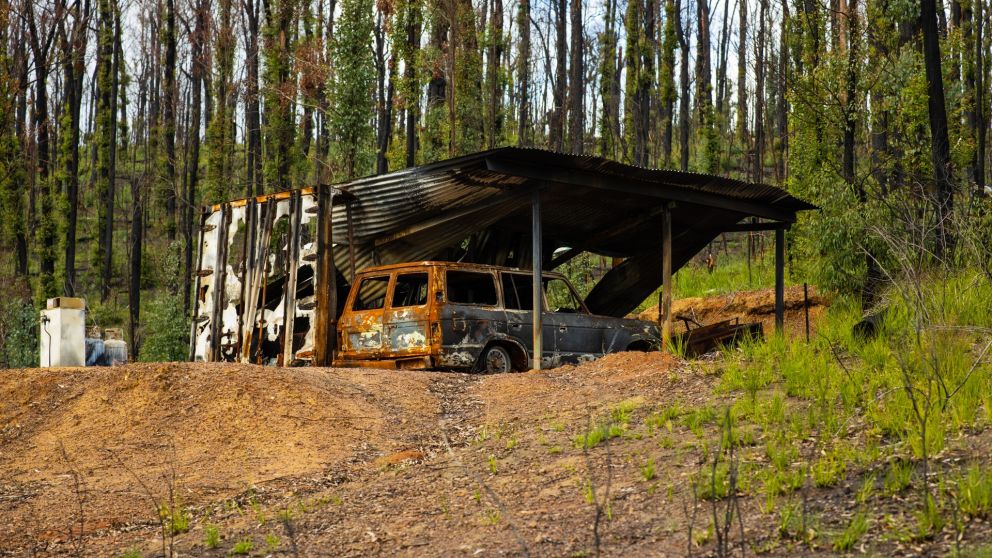 A warming climate is creating severe weather conditions that have sparked a rising number of bushfires in recent decades, with modelling from climate researchers warning that these events will continue to increase.
Dr Savin Chand, who studies severe weather events and climate extremes, said the warming climate was concerning for the outlook on fires, but also a key factor behind an increase in other severe weather events like tropical cyclones and floods.
Australia's devastating 2019-20 bushfires killed 34 people with another 417 succumbing to smoke inhalation. Three billion animals were also killed or displaced.
"A changing climate is having an influence on bushfires as we have seen over several years, with studies showing that the frequency of bushfire events is going up and the season is extending as well. It's expanding. We associate bushfires with summer – this is when we typically see them – but our observations show a trend of fires occurring much earlier, as early as spring," Dr Chand said.
Dr Chand is working closely with the Bureau of Meteorology, where he was previously a research scientist, the CSIRO and the National Environmental Science Programme (NESP) on a project to research the impact of climate change on Australia's environment.
The researchers examined historical extreme events and their causes to better understand how, when and where extreme weather events occurred. They have developed new projections of extreme events, such as bushfire weather and tropical cyclones. This will allow the development of tools to enhance disaster risk reduction, emergency response, infrastructure design and operation, planning and policymaking, and sustainable development.
"All of these factors – temperature, humidity, wind, drought, fuel and soil moisture – are empirically measured using an index called the Forest Fire Danger Index and that is used by the BoM and other stakeholders. These indices provide the information to calculate the Forest Fire Danger Index, which measures the degree of fire danger in Australian forests," Dr Chand said.
"Temperature, humidity, wind, drought – they change over time and temperatures have been going up from 1950 onwards. September this year was the second warmest on record behind 2013. This is highly likely because of human-induced climate change.
"On a long-term basis, we have seen these factors worsening, but then another aspect of it is the large year-to-year variability. We need to be careful when considering long-term trends because year-to-year variation forms a very important part of any changes we see." Dr Savin Chand
Dr Chand said this summer was developing into a La Niña, with La Niña usually associated with substantial rainfall across Australia. El Nino – characterised by reduced rainfall and warmer temperatures – oscillates with La Niña every five to 10 years.
"Australia is so big and the northern part of the country – the monsoonal region – will generally have large downpours over summer and we also expect tropical cyclone numbers to go up.
"The tropics are different from the southern and eastern parts of Australia, and this year we will see more rain in spring and winter than we would otherwise see. That's why we have already seen events of quite high rainfall, and on some days record-breaking rainfall in some parts of Australia," Dr Chand said.
"Now this is obviously higher moisture, higher humidity, and maybe overall the bushfire conditions may not be as severe as we saw last year or what we see during El Nino years.
"But there's a catch. If we have substantial early-season rainfall, that speeds up vegetation growth and when summer comes, this vegetation dries out very quickly providing a lot of fuel. If there's ignition among this dry vegetation, fires can spread rapidly.
"Imagine if we saw bushfires like we had last summer year in, year out. Temperature, humidity and winds are generally changing, which means that every summer we are likely to see more severe events."
Dr Chand said understanding extreme weather events as the climate continued to warm was crucial for bushfire preparedness in Australia.