High achievers to target learning disadvantage
8 July 2022
---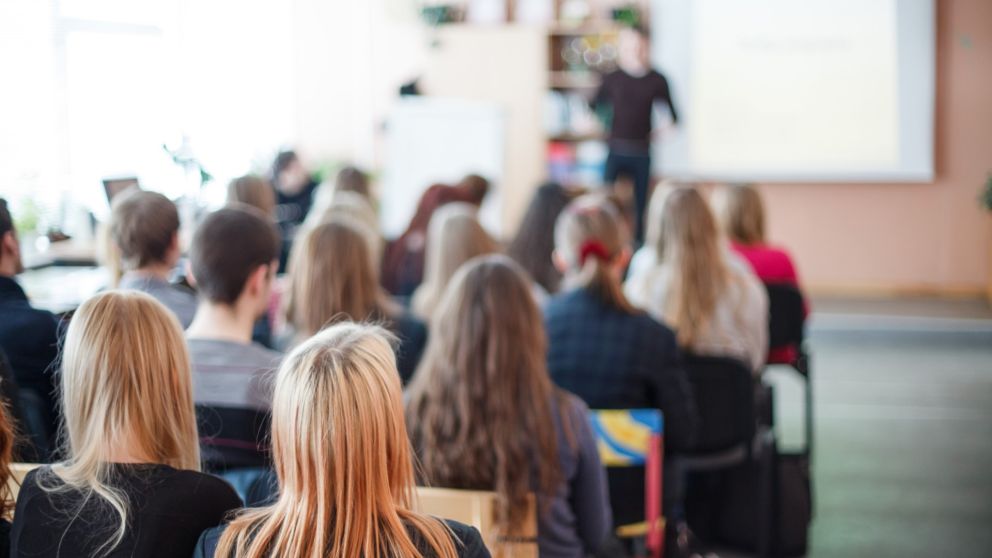 A Department of Education and Training-funded project aims to attract high-achieving pre-service teachers into a program targeting learning disadvantage throughout Victoria.
Federation University will prepare and support students for the Access Quality Teaching (AQT) program, with the graduates undertaking school placements in government schools across the state with a lower Index of Community Socio-educational Advantage (ICSEA).
Director of Academic Operations in the Institute of Education, Arts and Community, Professor Jenene Burke, Federation's co-project lead for the program, said the University was invited to identify 75 high-performing third-year or master's students and give them extra tuition in trauma-informed practice.
The pre-service teachers will undertake their teaching practice in primary and secondary schools, mainly in regional or rural Victoria, in 2022 and 2023.
"This will be in schools that are more likely to have children from lower socioeconomic backgrounds and who may be having difficulties for various reasons," Professor Burke said.
"We have designed a module for the participating students to develop their skills in trauma-informed practice. We have staff here who have expertise in trauma-informed practice, and we have put those staff in charge of delivering the learning materials.
"The staff have also been able to develop learning modules for teachers. We're offering free trauma-informed practice modules to the teachers supervising our students in the participating schools. This has a two-fold benefit in that the pre-service teachers can use their new skills in the schools, and the teachers in schools can take advantage of the opportunity to learn as well."
Schools near Federation's campuses were invited to participate in the program, and Professor Burke said many could see the value of the program and the calibre of the students that would come to their schools.
"Many principals and teachers are tired as a result of the pandemic. These high-performing pre-service teachers can offer their support while developing their ability to work in a trauma-informed way with young people in schools," Professor Burke said.
"The hope is that after they've worked in those schools, they'll make themselves so indispensable that the schools will offer them jobs, and they will commence their working careers in their placement schools."
Professor Burke said many of the pre-service teachers come from regional and remote areas of Victoria and have a strong understanding of the challenges and benefits associated with working in these communities. They are often more prepared to return to a regional community for placements and take teaching positions as graduates.
"Many of our students don't have a strong desire to work in the city. The aim is to get these smart, skilled-up young teachers — new teachers — into regional and rural schools to work with students in a trauma-informed way," she said.
Trauma-informed practice focuses on brain-based insights, relationship-based teaching approaches, and ensuring students can learn in a safe, supportive learning environment.
"There could be students who have experienced some sort of traumatic experience that affects their ability to learn or relate well to others. Something has happened to them, resulting in behavioural changes such as disengagement, not forming trusting relationships, difficulty regulating their behaviour or inability to concentrate very well."
Strategies that the trainee teachers learn include speaking calmly to children, giving them time to calm down if they're upset, and offering them ways to regulate their behaviour and manage themselves. The teachers are taught to manage challenging behaviour of their students through supportive, responsive techniques rather than coercive or punitive measures.
"Teachers who are understanding and calm and who can see that kids are behaving in ways that once may have been described as naughty might recognise that other things are going on for them. There might be things in their lives that are difficult, and that's affected the way they learn and behave in class." Professor Jenene Burke
Applicants for the program required a high grade point average and were asked several questions, such as their motivation for nominating for the program and whether they had the desire to teach in regional or rural areas. The program will run for two years.
"We've done a lot of work to produce the materials and retrofit our teaching degrees for this cohort of 75 students. We've now got the infrastructure set up to offer professional development as a micro-credential in trauma-informed learning to existing teachers," Professor Burke said.
"There is a shortage of teachers in regional and rural areas, and we have had many principals from the regions contacting us. COVID has really made a hole in staffing with teachers retiring, having to isolate at home, and being sick, so there is a teacher shortage generally across the state. We need to make sure that the regions get their share of new graduate teachers.
"The Department of Education and Training was very keen for us to partner in the Access Quality Teaching program because of our reach into the regions, and we're delighted to have been accepted.
"It's a great program, and having done the professional learning with the students myself, I learned so much. I know that these new teachers — with this knowledge — can have a huge positive impact on children's lives and on rural and regional communities."