Can a breath test predict the ideal exercise plan?
9 February 2022
---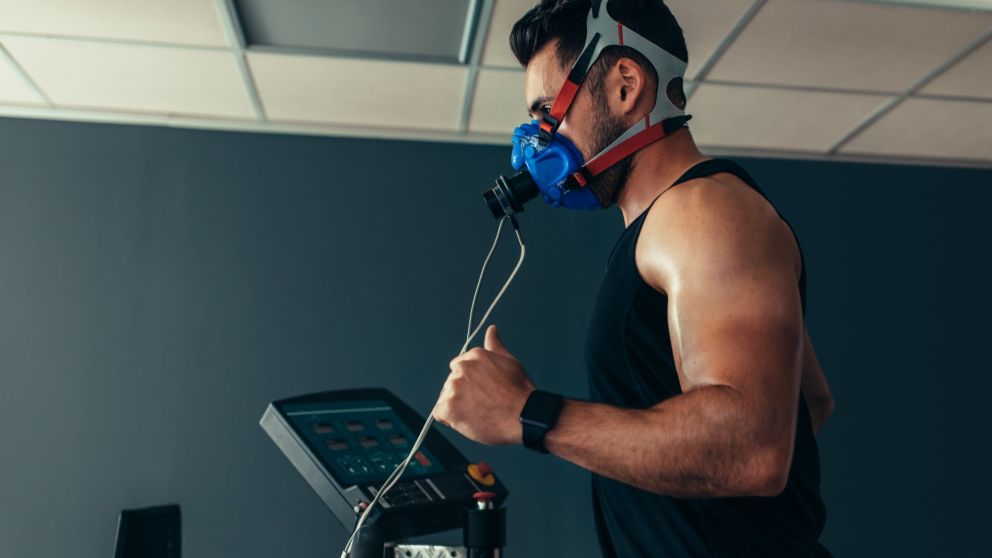 Exercise science researchers hope a simple breath test will one day take the guesswork out of identifying people who lack improvements in their fitness despite regular exercise.
Breath tests are used to detect or monitor medical conditions and for alcohol tests, and the researchers are working to see if a breath test can detect changes in volatile organic compounds that are related to exercise stress.
PhD student Leo Bell, who is an exercise physiologist, said getting a baseline measure of a person's responsiveness to exercise was typically invasive and time-consuming as these relied on measures like blood testing, muscle biopsies or genetic analysis.
"We're looking at exercise responsiveness which is describing the range of responses each individual has to the same training. Some people improve a lot and then some people don't improve at all," Mr Bell said.
"We are considering the possibility of developing a more non-invasive measure, something that's a little bit friendlier, so people are more inclined to use it. Breath analysis may be a potential method.
"During our metabolism, metabolites from our muscle spills into our blood, and then some of that will spill over into our lungs. When we exhale, these compounds can be captured and detected."
Mr Bell said the research team were taking the science used in medical fields and applying it to exercise. His research aims to assess whether the volatile organic compounds are related to exercise stress and if they are a reliable measure.
He will also investigate if muscle secretome (myokines) and DNA damage following acute exercise are reliable biomarkers that can be used to assess exercise response.
"Genetics have long been believed to be the key predictor in this area, the classic 'oh they've just got good genes, that's why they're a freak athlete', but studies have shown there is a limited capacity to predict someone's training response." Leo Bell
"A landmark study – the HERITAGE study – estimated up to 47 per cent of the variance in cardiorespiratory fitness changes following aerobic training is made up by their genes. A recent Australian study – the STREUTH study, observed exercise responsiveness among identical twins – people with identical genetic makeup – undergoing the same training did not respond in the same manner and didn't show the same level of improvement.
"That means genes can't entirely determine it, and there are many other factors both internal and external like sleep, eating well, and training well that affect an individual's adaptations."
Mr Bell said there was much research in clinical populations looking at how different illnesses respond to different exercises, including the variability in how people respond to medication. This included how well or adversely people responded to vaccinations.
"While inter-individual variability in fitness changes after training has been established by previous research, we're trying to expand on this knowledge by developing a breath analysis test that may predict exercise responsiveness and identify the best method of training for their individual physiology. Everyone is unique. We know from the STREUTH study that some people who don't respond well to one form of training could respond well to the other training modes," he said.
"For example, some participants that didn't respond well to endurance training swapped to resistance training and showed more significant improvements. So that shows there are specific exercise modalities for specific people. The challenging part about that is not having a test that can predict it.
"We only really find out after the fact, which is difficult because once you start training and you don't see any improvement, you lose motivation to continue. If you can create a measure that can identify whether someone will respond to a specific type of training, it will improve the effectiveness of our intervention, and you will have a better outcome for that person."
Related reading:
Is it safe to exercise in bushfire smoke?