Is it safe to exercise in bushfire smoke?
17 January 2020
---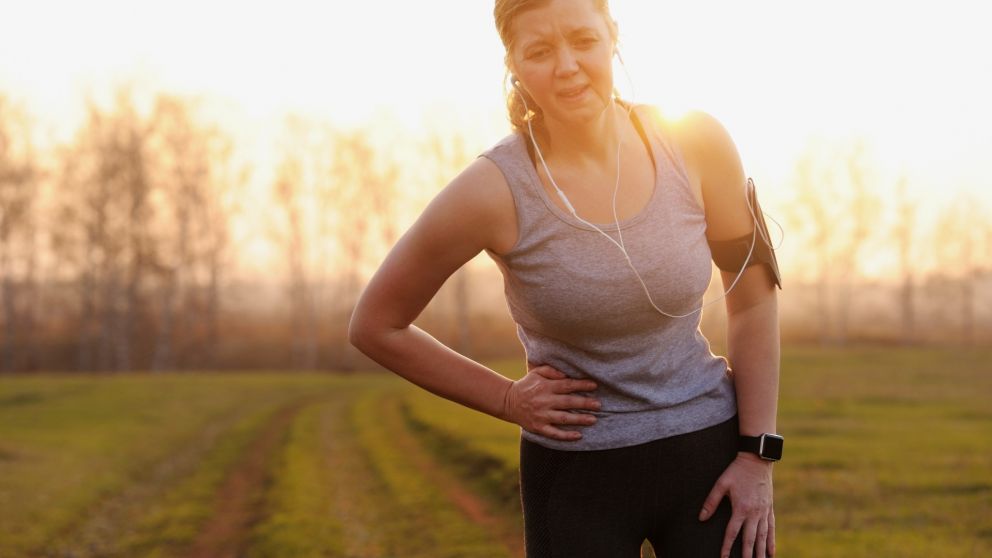 Athletes competing at the Australian Open qualifiers this week are breathing in polluted air caused by the recent devastating bushfires, making it difficult to train and compete.
On Tuesday, the air quality in Melbourne was declared the 'worst in the world' based on the Air Quality Index (AQI) and led to the withdrawal of Dalila Jakupovic during her qualifying round and the cancellation of an exhibition match featuring former world number one Maria Sharapova.
However it isn't only the sporting elite that suffer. Poor air quality has corresponded with a jump in hospital emergency department admissions for breathing problems by more than 30 per cent across December and January.
If elite athletes are prematurely stopping matches and hospital admissions are increasing, then you might question whether you should be outside, but is there actually anything damaging about bushfire smoke inhalation and should you exercise in it? First, some background.
Bushfire smoke comprises a mix of gases like carbon monoxide and carbon dioxide as well as small particles, all of which can lead to irritation of the respiratory system, but it's the small particles that are the most damaging.
These small particles, classed as PM2.5, are smaller than 2.5 micrometres in diameter (smaller than a red blood cell) and tend to bypass the defence systems of the respiratory tract which is designed to trap and remove pollutants from the airways.
Although the potential adverse health effects of these fine particles is not entirely clear, there is emerging evidence that bushfire smoke is at least as toxic as polluted urban air and that these fine particles may be associated with "exacerbations of respiratory symptoms, declines in lung function, asthma attacks, emergency department presentations, hospital admissions and premature mortality".
These health affects tend to be more pronounced in individuals with chronic disease (especially lung), asthmatics, youth, the elderly and expecting mothers.
Advice given by the National Environment Protection Measure Standards, set by the Australian Government, indicate that when air quality is "poor" (101-150 based on the Air Quality Index), as has been the case most of this week, sensitive persons or those with chronic disease should avoid exercise, particularly strenuous and should minimise outdoor activities.
On Tuesday, the air quality on Melbourne was rated as "hazardous" with an AQI of 493 in Melbourne's northern suburbs. With an AQI that high, the general advice is that all people should stay indoors and avoid exercise. Even if exercising indoors, it is questionable that the air quality is any better, particularly in air-conditioned homes where air filters are generally unable to remove fine particulate matter.
When exercising, humans consume between 5-15 times more air each minute compared to rest, depending on intensity, which means when exercising in polluted air, a person may potentially inhale up to 15 times the amount of fine particles compared to rest. This additional inhalation will at best reduce exercise performance and may at worst contribute to long-term adverse health effects.
A 2012 article from the British Journal of Sports Medicine found that increased exposure to polluted air during exercise can result in decreased lung function, and vascular dysfunction, potentially caused by increased diastolic blood pressure, reduced heart rate variability, constricted microcirculation and significantly impaired vaso-dilatation of the brachial artery.
Collectively, these changes may reduce athletic performance by decreasing blood flow and oxygenation, but may also increase the risk of a cardiovascular event (damage to the heart muscle) in those with pre-existing cardiovascular health concerns.
Given these potential health concerns, the best approach is to check the world air quality index and decide whether it is safe for you to exercise. Generally, healthy individuals should limit strenuous exercise to non-hazardous conditions, where the air quality index is below 66 and avoid exercise altogether in hazardous conditions. Those with pre-existing health concerns should limit their exercise to days of good air quality.
Ryan Worn is a lecturer in exercise and sports science with the School of Health and Life Sciences and has a research background in exercise physiology and biomechanics.