Bringing together world-leading women researchers in ageing
17 August 2021
---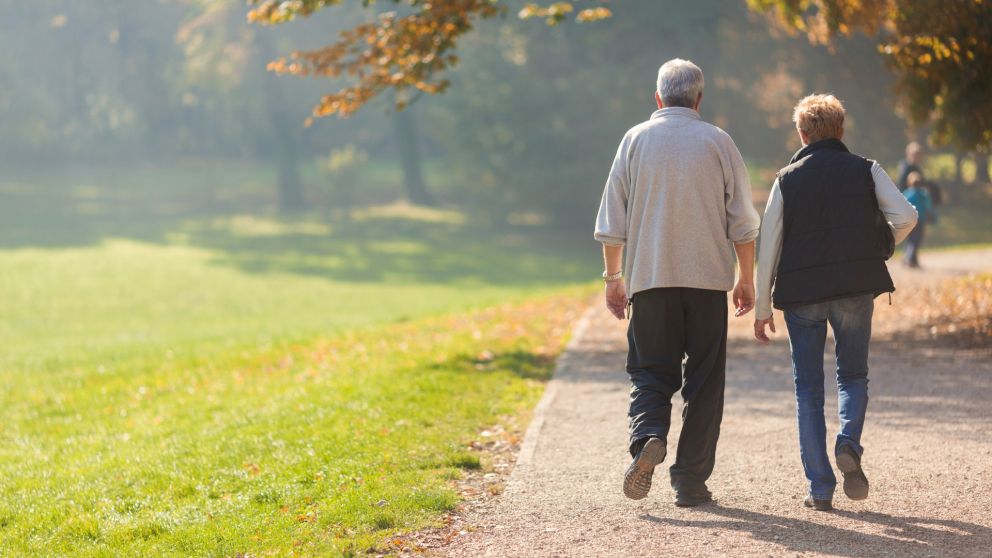 A Federation University Australia academic has been appointed co-editor of a global publication that will bring together world-leading research in ageing while recognising the contribution of women in science.
Professor Colette Browning, from the School of Health and the Health Innovation and Transformation Centre, will co-edit the Women in Science: Aging and Public Health 2021 research topic of the Frontiers in Public Health Aging and Public Health Section, with colleague Professor Marcia Ory from Texas A&M University.
The research topic will feature contributions from female leaders in ageing research, with Professors Browning and Ory assembling a team from around the world to participate.
Frontiers is one of the largest and highest-cited publishers globally, with a suite of journals that cover more than 900 academic disciplines. Professor Browning is a founding Associate Editor of the Aging and Public Health Section and has led other research topics.
Professor Marcia Ory, Specialty Chief Editor of the Aging and Public Health section, nominated Professor Browning to be a co-editor based on the excellence of her ageing research, extensive network in Australia and throughout the world, and commitment to mentoring the next generation of women scholars.
"Her role for this issue is to invite international leaders in this field to participate and to direct the editorial process of invitation, selection, review and publication," Professor Ory said.
"With Professor Browning as a co-editor, this should be an excellent research topic that will advance current literature on gender, health, and ageing and showcase the work of women scholars around the world."
Professor Browning said Federation had highly able women in its professoriate and in early-career and mid-career research and PhD ranks that will be involved in the activity, in addition to other global leaders internationally.
"This experience will be formative for our staff and students in terms of a unique opportunity to participate in global recognition of the contribution of women in science," she said.
Professor Browning's research focuses on healthy ageing and improving quality of life for older people, and chronic disease self-management and consumer involvement in health care decision-making. She has also extensively researched healthy ageing in China.
"Traditionally, ageing has been examined in a negative light and many have taken a disease-oriented approach whereas the public health approach to ageing is understanding the social, behavioural and environmental determinants of health and wellbeing that impact ageing," Professor Browning said.
"The public health approach to ageing is about assisting older people to live the best life they can. How do we set up health systems, aged care systems, and supportive environments that will promote ageing well? How do we partner with older people to design services and interventions to ensure that people age as well as they can?'
"For example, promoting age-friendly environments impacts on all citizens. If transport is improved, if there are more parks for people to walk in, all of these things that help people age well have a positive impact on society more broadly, not just older people." Professor Colette Browning
Professor Browning said a key component of the current project would be involving early and mid-career researchers who will contribute to the special issue. She said having mentors and role models in leading research positions paves the way for many researchers to progress their careers.
"We are showcasing senior women and their contributions, but we are also providing opportunities for early career researchers to work with these senior women and improve their careers by publishing in this particular area," Professor Browning said.
"Federation has achieved SAGE Athena SWAN accreditation and we are promoting gender equity and gender diversity in STEM. We are recognising the contributions of women to science and assisting female researchers through their research careers.

"There are often challenges for women, particularly if they have children, where caregiving can impact their careers. Despite this, many women still excel in their research careers and we want to showcase their contributions to science."
Professor Browning said her research work in China would also allow her to attract contributions from there and other countries that were often under-represented in research publications.
"Given my interest in China and the work that I've done there, I'll definitely be trying to recruit some of my colleagues to contribute. Frontiers is a global journal and it's very mindful of getting research from countries which may be under-represented in other English-language journals."
Related reading:
Age no barrier to a happy life in China