Biodiversity conservation: Moving forward with lessons learned
3 June 2022
---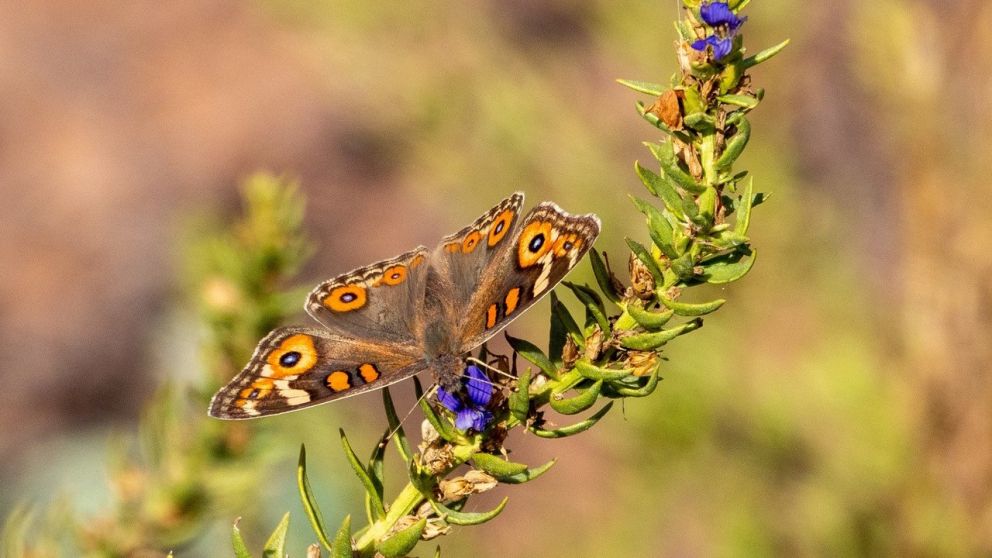 A biodiversity conservation conference aims to share positive stories and highlight new ecological research to natural resource managers, the research community and groups interested in better environmental management.
Co-director of the Future Regions Research Centre (FRRC), Professor Singarayer Florentine, said the ninth Biodiversity Across the Borders conference would continue to build and strengthen collaborative networks to enhance research and future land and water management.
Professor Florentine said this year's conference would focus on the key issues relevant to planning future research and management for biodiversity conservation. These include how decisions are made for biodiversity conservation, the impact of new technology on research, and learning from environmental history.
The conference will be jointly hosted by Federation's FRRC, La Trobe University, Deakin University, Charles Sturt University, University of Melbourne, RMIT University, Parks Victoria and other research partners.
"The conference provides a platform for key environmental researchers to discuss their current research outcomes and to evaluate whether the work they have been doing has been effective, and, if not, what the problematic issues are," Professor Florentine said.
"We have been doing a lot of research and we are getting many great results. There has been a lot of doom and gloom regarding the environment – and there is plenty of work to do – but this has overshadowed many of the good, positive stories that haven't been told.
"For natural resource managers, this conference is a great opportunity to learn about new outcomes in applied research and what this means for them and their work. For researchers, it is a great way to communicate investigations so that they can make a real difference."
Professor Florentine said some surprising positives came from COVID restrictions over the last two years when many researchers' fieldwork was put on hold.
"COVID has given us a different perspective about how to manage research. Many scientists had more time to synthesise data and have written many papers for publication. And we've had to communicate our research findings to our industry partners in a different way."
He said that there had also been more time to reflect on the lessons from the past few years.
Another theme of the conference is the growing influence of technology in the environmental research space. Professor Florentine said scientists now widely use motion-activated cameras, drones, and other sensitive data collecting instruments.
"It is important for all researchers to know what's available to them, and how different forms of information gathered by these novel means can be drawn together to create a clearer and more comprehensive description of the state of the environment".
"The conference provides a platform for key researchers in this space to come and talk about what technology they have been using, whether it's effective, and, if not, what the issues are.
"We also provide an important platform for researchers to connect to their industries. Industry is such an essential component of research now, and the presented findings are beneficial and can be applied in their day-to-day management.
"The conference highlights Federation's reputation as a national leader in promoting the science and practice of environmental protection and enhancement and we would acknowledge the support of our organisers, students and sponsors in providing this free conference.
"Many positive outcomes are happening in research. This conference will let us share these outcomes with up to 450 delegates who are natural resource managers and related researchers".
The conference Biodiversity Across the Borders: Moving forward with lessons learned will be held on Friday, June 10 at Federation University's Caro Convention Centre at the Mt Helen campus.