As the classroom moves online, there's a lesson for everyone
9 April 2020
---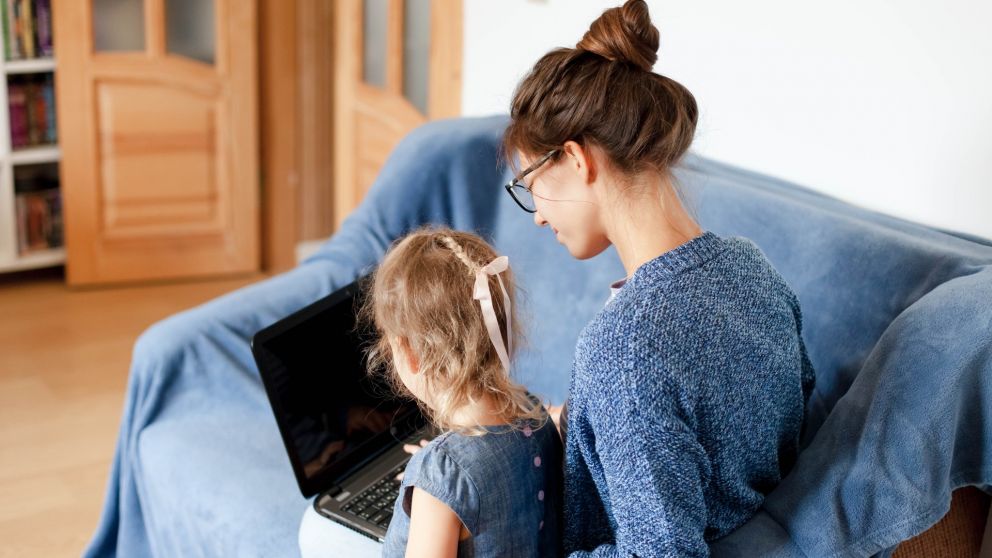 Remote and flexible learning offers both challenges and opportunities for teachers, students and parents. Many teachers are experienced in using technology as a medium through which their students can learn, but for those who have not yet developed these skills there are huge benefits to be gained.
It is worth noting too that this is new territory for parents, and this means teachers will need to find ways to guide them as they support their children's learning.
There is no doubt that education will be changed forever – for the better – after the coronavirus.
Here are some tips on how to manage online learning and how to keep students engaged in their learning in this brave new world.
A clear structure to each day is important, but this doesn't mean the teacher needs to employ close and constant surveillance over their students. Relinquish some of the responsibility for supervision to parents. Give students choice in how their day is to established, with designated check-in points and tasks to complete in between. The structure should also include breaks for rest and play, exercise or outdoor activities with parents, carers and pets, and completing learning tasks or chores around the home.
Enlist support from parents. Parents can be a teacher's greatest ally, but also their worst critic. Remember that in many instances parents are not qualified or natural teachers, but a little bit of work upfront from parents, for instance a list of dos and don'ts, video instructions, or rules of engagement, is likely to pay dividends as the term progresses. Give the parents tasks and roles to complete but also instruct them when they can sit back and allow their child to take ownership of their learning.
Most activities that can be completed in face-to-face classrooms can also be completed in distance classrooms. Student interaction, collaborative group work, project-based tasks, reflective thinking and assessment can still be completed. By the same token, many of the problems teachers encounter over online modalities will be similar to those encountered in face-to-face classrooms. Take the time to teach the students how to access and manage these new modes of interaction, and accept that they will sometimes make mistakes as they attempt to master the required skills.
Find ways to utilise the resources that students have at their disposal. This will include resources in the home and on the devices they have access to. Cameras for video and still shots, phones for conversations, TVs for educational programs. Computer apps, like dictionaries, thesauruses, maps, calculators, stop watches, world clocks, chat rooms, blogs and YouTube clips all offer possibilities in the curriculum. Students have access to environments like backyards, patios, parks and neighbourhood streets, kitchens and gardens that can be utilised in learning. Even children who do not have gardens can observe nature or grow seeds in their kitchens.
Consider sending children out to collect data for maths problems or measure spaces, use images or data from the internet, write interview questions and interview a grandparent or neighbour, share recipes, design responses to real-world problems.
Use open-ended and creative activities for children that utilise the resources they have in their environment. Have them take photos and share them with each other and write about them. They can film themselves completing tasks, or teach each other. Have students design problems or questions for each other. Encourage written and verbal communication between students, not just through the teacher.
Grids of open-ended, project-based activities that students can choose from can be employed. Choices can be developed from curriculum frameworks. The role of the teacher is then to check student progress and have conversations with students about their learning. Portfolios can be developed and uploaded for sharing with peers or the teacher. Artefacts can be photographed, filmed or uploaded to a portal and shared with classmates.
The rules of respectful engagement still apply to online learning. Be vigilant for any students who are not responding respectfully to the teacher, to their parent/carer or to each other. Social learning often needs to be explicitly taught and is still a vital component of a distance classroom.
Allow students to reflect, explore and share the emotions they are experiencing. Children will be trying to make sense of the world in this unique time. Provide them with the tools to express and explore what is happening to them. This could include writing, videoing or drawing or creatively representing their personal reflections in a diary about their experiences of social isolation, their feelings, and the coping strategies they are employing. These might be shared with each other, with a cross-age class in the same school, or with a class in a contrasting partner school elsewhere in Australia or overseas.
There will be challenges that the teacher will encounter so allow the students to engage in shared problem-solving. Involve students in decision making about the curriculum and give them choices over what they do. This way students become agents in their learning and can accept more control over their lives and the current situation. I have often been amazed at how my students have exceeded my expectations when I have done this.
Remember the teaching doesn't have to be perfect. Focus on keeping students engaged and challenged and their learning will follow.
Associate Professor Jenene Burke is the Deputy Dean in the School of Education at Federation University Australia.