How to apply
Apply directly via our Scholarships and Grants portal.
About Graeme Edwards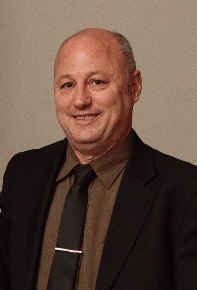 Graeme Edwards was a 37 year veteran of the Victorian Electricity Industry, a long and valuable contribution to the industry that few can match.
In November 2018, at just 54 years of age, Graeme tragically lost his life as a result of injuries sustained in an incident as he re-installed a high voltage circuit breaker at the Yallourn Power Station.
Graeme was born in 1964 and grew up in suburban Melbourne, he was the second oldest in a family of seven siblings. His early years were spent in Carton and Sunshine before moving with his family to Heathmont as a teenager. At just 17, Graeme left home and moved to the Latrobe Valley to be part of the energy industry.
He was a meticulous man, hardworking, with a genuine love of sharing his knowledge and near four decades of experience with his workmates at Yallourn. Graeme was a well-respected work colleague, a beloved family member and friend to many people through his broad range of interests. These included:
Attending airshows/Aircraft Photography
Flying
Skiing
Motorcycle riding
4x4 driving
Scuba diving
Travelling
Bushwalking
In more recent years he had developed a passion for genealogy and he was a lifelong fan of the Essendon AFL club. His loss is, and will continue to be, deeply felt by all that knew him.
Graeme's long held and firm commitment to safety, fairness, and selfless concern for his peers and family are represented in this annual scholarship, named in his honour.
Recipients
2022 Graeme Edwards Memorial Scholarship
2021 Graeme Edwards Memorial Scholarship