News
FedUni's Exercise Rehab Clinic gets injured runner through marathon
Posted: Thursday 13 July 2017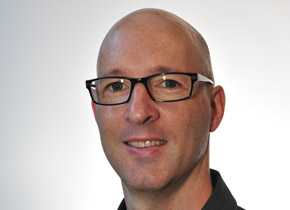 The expertise of Federation University Australia's Exercise Rehabilitation Clinic has succeeded in treating a debilitating foot injury to enable a university academic to complete her first marathon.
Associate Professor Elisa Backer tore her plantar fascia (tissue that links the heel to the toes) in May. Initially unable to walk or stand, the injury came at a crucial time of training leading up to the Gold Coast Marathon in early July.
"Working under instruction from Warrick Chilton at FedUni's Exercise Rehabilitation Clinic, the two months leading up to the marathon involved exercises to strengthen the plantar fascia, and fitness was maintained based on non-running activities, namely bike, elliptical, and pool running," Associate Professor Backer said.
"Only a handful of short runs were allowed to test the plantar fascia. Because I was still injured at the time of the marathon, Warrick had provided specific instructions on how to run to significantly reduce the load on the injury and manage pain levels.
"My marathon completion is testament to the quality expertise FedUni has at its Clinic."
Warrick Chilton, pictured, said plantar fasciitis was one of the most commonly reported running injuries and could often become chronic and refractory
"There is certainly never a convenient time to develop plantar fasciitis. However, two months before a marathon presents a significant challenge," Mr Chilton said.
"We addressed the injury on several fronts including the strengthening of key muscles, correction of faulty foot mechanics and running gait re-training.
"We made a few key changes to her running technique that not only reduced the stress on her plantar fascia, but made her far more efficient," Mr Chilton said.
"This all had to happen whilst simultaneously keeping her aerobically fit through a challenging cross-training program.
"Using her GPS watch and smart phone to track her modified running technique, Elisa would email her training data several times a week. This allowed us to titrate her injury to improve as much as possible in the time frame."
Appointments can be made by calling the University's Exercise Rehabilitation Clinic on 5327 9172.