News
Arts Academy alumni present new theatre production
Posted: Thursday 20 April 2017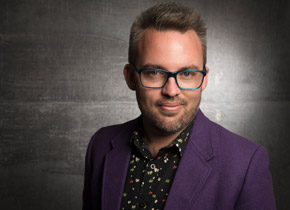 A group of Arts Academy alumni at Federation University Australia are presenting a new theatre work in Bendigo, written by 2015 graduate Laura Telford.
'Peaked Caps and Khaki' tells the unique, true story of Isobel O'Connor and James O'Sullivan.
"After a chance encounter the two fell in love and marry. The events of the play follow these two individuals as we explore the trials and tribulations that they faced as a consequence of Australia's involvement in both world wars," Bryce Ives, the University's Director of the Arts Academy and Gippsland Centre for Art and Design, said.
"This show is an original work with a very enthusiastic and talented set of cast and crew."
Director/Writer
Laura Telford (Acting Graduate 2015)
Assistant Director/Movement Choreographer
John Reed (Music Theatre Graduate 2015)
Cast
Eidaan Glover (Acting Graduate 2013)
Jake McNamara (Music Theatre Graduate 2015)
David Gallagher (Acting Graduate 2015)
Jesse Hartwich (Acting Graduate 2016)
Oliver Cowen (Acting Graduate 2015)
Jacqueline Whiting (Acting Graduate 2013)
Anna Reardon (Acting Graduate 2015)
Channelling the power of the Australian spirit, the show explores the notion of what it means to serve something bigger than ourselves while begging the question what makes a family, blood or love?
Audiences will be taken on an emotional adventure through love, loss, secrets and hope. The show will be performed between 21 and 23 April at the Bendigo Bank Theatre.
Tickets may be purchased through The Capital Bendigo. The website link is: http://www.thecapital.com.au/Whats_On/Peaked_Caps_Khaki