News
International injury prevention conference coming to FedUni
Posted: Monday 10 April 2017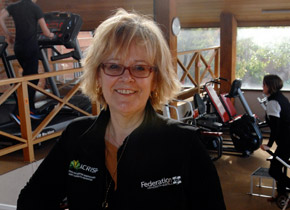 The Australian Collaboration for Research into Injury in Sport and its Prevention (ACRISP), based at Federation University Australia, and the Australian Injury Prevention Network (AIPN), will jointly host the 13th Australasian Injury Prevention and Safety Promotion Conference later this year.
To be held at The Mercure Hotel and Convention Centre, Ballarat, from 13 – 15 November 2017, the conference will be the premier injury event in the Asia Pacific region.
With a theme of 'Take Action', the conference will be a multi-disciplinary event featuring representatives from all facets of injury prevention including research, teaching, practice and policy.
Themes will cover topics including child and family safety, road and transport safety, falls and ageing, water safety (including drowning), burns prevention, injury in a global perspective, rural and remote injury prevention, sports injury prevention and treatment, workplace safety, injury amongst Aboriginal and Torres Strait Islander communities and more.
"More than 200 delegates from around Australia and the Asia Pacific are expected at the conference," Professor Caroline Finch, Director of ACRISP and Chair of the Conference Organising Committee, said.
"The delegates will include health professionals, researchers, local, state and Australian government officers, students, professionals and practitioners.
"Delegates also will have the opportunity to share knowledge, make contacts and explore local attractions."
Anyone interested in attending the conference can get further information at http://event.icebergevents.com.au/injuryprevention2017.