News
Landmark study on employer training published
Posted: Thursday 16 March 2017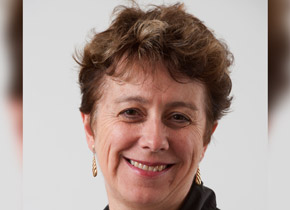 The report of a major national research project on training by employers, led by a Federation University Australia researcher, was released this week.
FedUni researchers Erica Smith, Jacqueline Tuck and Andy Smith, were joined by Professor Victor Callan of the University of Queensland in the research.
"How employers train their workers is rarely researched," Professor Erica Smith, the project leader, said.
"The major focus in recent years has been on the vocational education and training (VET) system, but ultimately it is employers who make decisions about what training to provide to their workers, and whether they purchase that from the VET system."
The researchers had carried out related work over the past 20 years and were able to analyse important changes over that period of time.
"The project had two main foci – what goes on within companies, and what happens in partnerships between companies and training providers," Professor Smith said.
"Within companies, the researchers found that companies trained to improve quality, to harness new technology effectively and to implement their business strategies. They trained their workers also to ensure that they met regulatory obligations.
"Companies said that they would like to do more training, but financial constraints and release time made this difficult."
The research found that Training Managers in companies had more autonomy than previously, interacting directly with the external environment.
"Most employers purchased a range of training from many providers including TAFE, private providers, universities and equipment suppliers," Professor Smith said.
"When purchasing qualifications-based training from the VET system, companies liked to build a long-term relationship of trust with a few training providers.
"In turn, training providers reported the value of long-term relationships. The provision of training services to companies did not often produce high profits but provided valuable income as well as widening the horizons of teaching staff."
In productive relationships, the training provider became the 'navigator' of the increasingly complex VET system.
The research was funded by the National Centre for Vocational Education Research (NCVER) who had also funded the earlier projects.
NCVER has produced a 'Good Practice Guide', in conjunction with the researchers, based on the project.
The Guide sets out to assist training providers and employers alike, to establish good partnerships.
'Improving Policy and Practice in Vocational Education and Training' has recently been designated a Research Priority Area of Federation University Australia.