News
FedUni expert finds women just as likely as men to troll
Posted: Tuesday 14 March 2017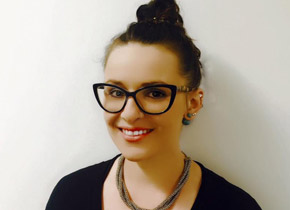 An Australian first study comprising of four national universities and led by a psychology researcher at Federation University Australia has revealed women are just as likely as men to perpetrate trolling behaviours on mobile dating applications.
Lead Researcher and Psychology Lecturer at Federation University's Gippsland Campus, Dr Evita March's new research, published in Personality and Individual Differences, found that although some people use online dating applications to find love, others may have a far more antisocial agenda.
The study comes as figures released from the Pew Research Centre show that since 2013 the number of 55-64 year olds using the internet to find a partner has doubled, and tripled for those aged 18-24.
Using the world's largest mobile dating application, Tinder, to conduct her research, Dr March discovered that, unlike other online platforms, when it comes to mobile dating applications women are just as likely as men to troll others.
"My previous research uncovered how internet trolls in general are more likely to be male," Dr March said.
"It appears that men troll more than women in online forums, gaming and even Facebook. Why women are engaging in similar amounts of trolling behaviours as men are on Tinder remains unclear.
"One possibility is that women are starting to engage in higher rates of trolling. For example, on the social media platform Twitter, women are just as likely as men to use derogatory language towards other women."
Dr March also states that while online dating is an increasingly popular way for people to find love, it is also an attractive target for those with less than romantic intentions.
"What we did find is that Tinder trolls also had higher levels of dysfunctional impulsivity, suggesting that this behaviour could also be difficult to control," Dr March said.
"Tinder users could even be viewed as easy trolling targets, due to the "desperate" stigma that some people still associate with online dating."
Dr March urges caution and to be aware of the potential risks when using mobile dating applications, such as Tinder, due to the benefits they offer to trolls.
"Given trolling is a particularly impulsive and dysfunctional behaviour, free mobile dating applications offer fertile ground for trolling activity to grow.
"Paying for membership to online dating sites may offer a good deterrent. Hopefully these free sites can find more effective ways to remove fake profiles and online nasties so the quest for love can continue unabated," Dr March said.
Read more about Dr March's research in The Conversation.