News
FedUni to host TAFE Awards for Excellence
Posted: Friday 18 March 2016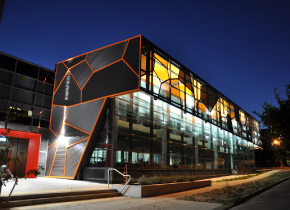 Thirty awards to some of Federation University Australia's leading students will be presented at the 2016 TAFE Awards for Excellence at the SMB Campus in Ballarat this Friday, 18 March.
The awards, which recognise major achievements in TAFE study at the university, are nominated by FedUni TAFE and Federation College.
The 2016 Craftsperson Awards also will be presented on the night. These awards are a joint initiative of the University, City of Ballarat and the Rotary Club of Ballarat.
"The University congratulates all of the award winners and wishes them well in their future careers. You deserve your success," Barry Wright, Executive Director of FedUni TAFE, said.
"FedUni is dedicated to the provision of TAFE throughout Ballarat and Western Victoria. Our state of the art facilities attract a growing number of students each year."
The ceremony also will include presentation of the Apprentice of the Year, Rotary Club of Ballarat South Scholarships, the Brian McLennan Scholarship and the EJT Tippett Outstanding Achievement Award.
The award presentation will commence at 6.00 pm at the Building and Construction Training Centre, Grant St, Ballarat.