Mr Des Pearson AO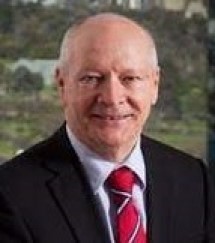 Academic qualifications
BBus, GradDipMgt, HonDBus from Central Queensland University
Summary of previous experience
Des Pearson is Australia's longest-serving contemporary Auditor-General, becoming Victoria's 25th Auditor-General in 2006 and holding the position until 2012.
This followed after 15 years as Auditor-General in Western Australia.
Des has served as Non-Executive Director for the Peter MacCallum Cancer Centre and has been an honorary fellow for several universities. He is also the Chair of the Human Research Ethics Committee for ORIMA Research.
His public sector career spans more than 40 years, including more than 30 years in senior roles. He has extensive experience in public administration at commonwealth, state and local government levels, extending from program management and regulatory roles through to review and evaluation roles across effectively all areas of policy implementation.
These include being Assistant Secretary of Corporate Resources with the Australian Department of Primary Industries and Energy and becoming a Senior Assistant Director with the Australian Quarantine and Inspection Service of that Department.
Des was the Associate Director, Corporate Services at the Canberra Institute of Technology. He was the Convener of the Australasian Council of Auditors-General and a member of the Auditing and Assurance Standards Board and the Australian Accounting Standards Board.
In June 2014, Des was appointed an Officer of the Order of Australia for distinguished service to public sector governance in the areas of public accountability and management and to the development of innovative financial sustainability measures.
Des is a life member and fellow of CPA Australia and the Australian Institute of Management WA. He is a national and Victorian fellow of the Institute of Public Administration Australia, a fellow of the Institute of Chartered Accountants Australia and of the International Society of Engineering Asset Management.