BALLARAT INTERNATIONAL FOTO BIENNALE 2009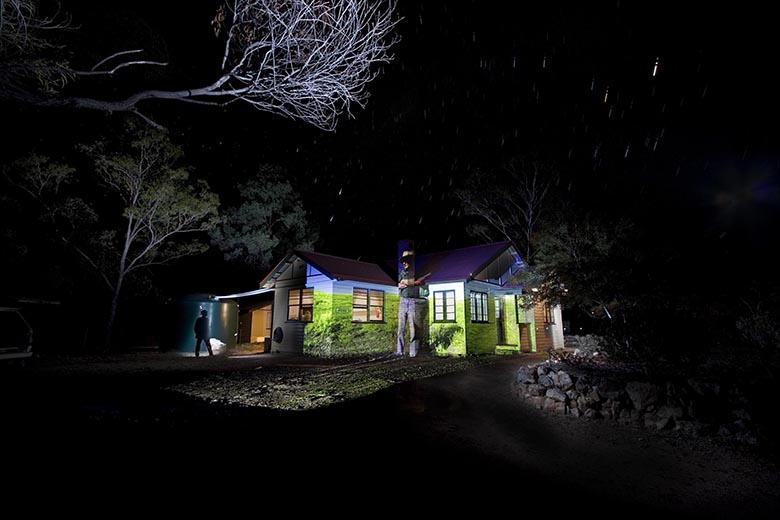 BOOK:SITE: DOUG SPOWORT & VICTORIA COOPER
SAT 5 SEP – SUN 4 OCT 2009
Victoria Cooper and Doug Spowart traverse themes, both personal and political, in the investigation of, and the representation of sites in the Australian landscape. The work connects contemporary social issues with historical, scientific and mythological insights intrinsic in each site. In most cases the resultant visual communiqué is resolved in the forms of the artists' book or photobook using photography and text.
Critical and intrinsic to this work is that it is deep-rooted in the narrative and the visual record of place. While working 'on site' Cooper and Spowart utilise and extend the concept of the documentary photographic methodology, to include light sculptures using projected images, the camera obscura and the cyanotype. Ultimately the books constructed become a 'site' in which the visual narratives intrinsic to place coalesce and create a dialogue with the observed reality of the 'everyday'
This project received financial assistance from the Queensland Government through Arts Queensland.
Image: Doug Spowart & Victoria Cooper Courtesy the artists