Why we need to take care of our ED nurses
6 September 2022
---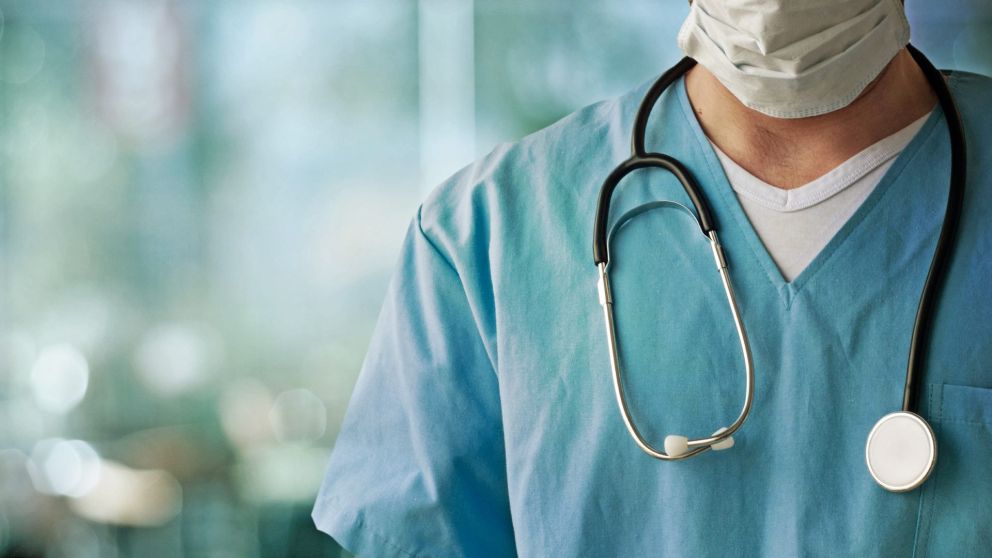 By Megan Jackson
It is estimated that more than 180,000 healthcare workers have died from COVID-19. Evidence shows that nurses are experiencing extreme levels of burnout and trauma, ultimately causing them to leave the profession at a much faster rate.
Early findings from our research suggest that emergency department (ED) nurses have either dropped their hours, moved roles within the profession, expressed an intent to leave the profession or have left it entirely.
Our research explores the lived experiences of ED nurses during the COVID-19 pandemic, following the careers of 10 Victorian ED nurses in 2020, 2021 and 2022, exploring their experiences, perceptions, feelings and attitudes while working during the pandemic. The nurses were from regional and metropolitan Victoria, ranging from those in their first clinical year out of university to others with more than 38 years of clinical experience.
Findings from the 2020 interviews shine a light on several key topics. Impacts of the media, changes to clinical practice, psychological impacts of the pandemic, and what the future may hold for the pandemic and nursing care were important topics highlighted by these ED nurses.
ED nurses were having to see their colleagues struggle under the global burden of COVID-19, with images of bodies being taken to refrigerated morgues increasing stress levels. These nurses had a hunger for information, constantly checking case and death statistics, keeping up to date with the constant changes.
Something that the ED nurses struggled with immensely was not being allowed to let patients' families into the hospital. The ED nurses expressed ethical and moral concerns when having to explain rules and restrict family from patients who were dying, never getting the chance to say goodbye to their loved ones.
Anxiety, fear and stress were commonly reported among the ED nurses. Having to change home routines, being too afraid to hug their children and isolating from family and friends was common practice for these nurses as a result of their high-risk work.
Talk of the future and fear of the unknown were common themes expressed by these ED nurses, as a vaccine was yet to be developed and treatments were not yet available. The nurses were holding out hope for the future, expecting they had experienced the worst of COVID-19 during 2020.
As the pandemic progressed, the research team, including Associate Professor Joanne Porter, Associate Professor Christopher Mesagno and Dr Blake Peck, interviewed the ED nurses again in October 2021, just as Victoria was easing restrictions after the state's seventh lockdown.
Findings from the 2021 interviews are currently being analysed, with early results suggesting that ED nurses' levels of fatigue were increasing, and burnout was starting to be realised. The ED nurses were reporting that they needed to take a break and that their current workload was unsustainable long-term.
The research team followed up with the ED nurses during June this year, seeing where they are now and what their hopes for the future may be. Many of the nurses stated that they had left their roles within the emergency department, stating that many of their colleagues had also left. When asked about their future within the profession, many stated that they did not intend to stay any longer than five years in their ED nurse role.
These findings suggest that we need to increase our focus on emergency nurse well-being protocols, protecting the current and future generation of nurses. Developing well-being protocols within the department that focus on resilience, mental and physical health management are crucial. ED nurses need to have a voice within their organisations, to feel safe and supported to say when they have had enough.
ED nurses expressed that having the opportunity to debrief with the research team allowed them time and space to reflect on their COVID-19 experiences, potentially increasing their personal and professional awareness. Findings from this research project may help prevent the impending shortfall of nurses from the profession.
As a community, we may now be living with COVID-19, but the pressure on our healthcare front line is not over for our ED nurses.
Megan Jackson is a PhD candidate and Research Associate in the Collaborative Evaluation and Research Group (CERG) at Federation University.