Why it's time to broaden the Men's Shed movement
10 November 2021
---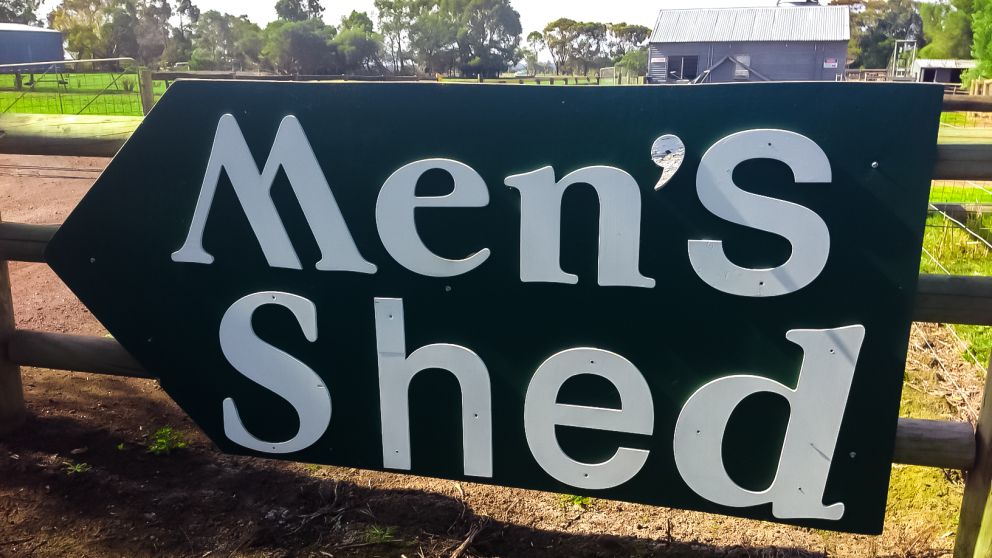 The Men's Shed movement has never been more important than it is today, with the emotional scars from months in isolation expected to take a toll on many older people even after societies re-emerge from the COVID-19 lockdown, the author of a new book says.
Federation University Honorary Professor Barry Golding's book Shoulder to Shoulder: Broadening the Men's Shed Movement is a study of the evolution and transformation of Men's Sheds and the challenges they have faced during the global pandemic.
The book is the second to be edited on the movement by Dr Golding and includes 131 case studies from around the world, including 56 new case studies completed during the pandemic. The collaborative work includes input from academics in Canada, Ireland, the US, Sweden, Denmark and Australia, including Federation University's Associate Professor Annette Foley, who co-authored the chapter on recent research evidence from Sheds.
Men's Sheds are a place where men have gone to work on personal and community hands-on projects like furniture-making and, in the process, gain social connection and support from one another. An Australian innovation from the late 1990s, there are now more than 2,700 Men's Sheds worldwide, including more than 800 spread across all parts of the UK. The fastest recent growth in Men's Sheds has been in Wales, England and Scotland. In Australia, there are now more than 1,300.
Dr Golding said he started the book a year ago and aimed to complete it by the time lockdowns were lifted. He said the book provides evidence that COVID-19 has significantly impacted the Sheds, which will be increasingly important as they reopen, facing a likely higher demand during the post-COVID recovery.
"I knew that when the Sheds rebooted, things might look OK for a lot of people initially, but there are going to be a lot more men out of work for longer. The next 10 years are going to be difficult for a lot of older people," Dr Golding said.
"The health and wellbeing statistics suggest that a lot of people who are beyond paid work and find themselves at a loose end often end up isolated and in all sorts of bother in terms of their health and wellbeing. The research shows that isolation is deadly for any group, whether you're a young person, a single mother, or an older man."
Research summarised in the book shows that mainly older men beyond paid work for any reason participate most in the Sheds, with the average Australian 'shedder' aged 70. The case studies and research evidence document the positive impact on the health and wellbeing of men, their families and local communities. Their success has seen the Australian Men's Shed Association (AMSA) draw bipartisan federal funding.
From the community for the community
Dr Golding said that Men's Sheds achieved most traction in smaller rural towns and sometimes sprang up in places most affected by crises or disasters, including after catastrophic bushfires, Australia's millennial drought, the Global Financial Crisis in Ireland, and on the Canterbury Plain in NZ after the Christchurch earthquake.
"Men's Sheds are an intervention created at the community level. It's not something that was designed by government, it was an initiative that started spontaneously by people who could see that there would be benefits for older people who had been retrenched, for people with dementia, or for men who had worked all their lives and suddenly retired. A lot of people find that very difficult and debilitating," Dr Golding said.
"The Sheds have become very successful. They've gone gangbusters in Ireland in particular, but more recently right across the UK. While some governments support them at a low level – and some people begrudge any funding for Men's Sheds – if you look at the amount of money that goes into Men's Sheds, it's very little. Most Sheds have no paid staff and what they give back to the community is heaps more than governments contribute.
"They're doing incredible work for the community, including in places where you have men that are hard to reach by conventional service delivery like rural and remote communities."
'Shed wars'
And while the Sheds themselves are a welcoming place for men to engage with others or try their hand at a project, things aren't always harmonious at the higher levels of the movement.
"I call that 'Shed wars' in the book. There are probably 30 pages about the friction between some state Men's Shed peak bodies and AMSA. I included an account of the Shed wars warts and all because I'm an academic and also a historian, and if you're telling a story, you have to tell the story," Dr Golding said.
"I've written about what happened because this stuff needs to be understood for it to be sorted out and for similar mistakes not to be repeated in the six other nations with rapidly growing Men's Shed movements."
Dr Golding said the key to the growth and survival of the Men's Shed movement is diversification of its membership to include a broad spectrum of ages, from young people to men in aged-care facilities and women and people from a variety of cultural and First Nations backgrounds.
"There are lots of great examples of how it can and does work in the book," he said.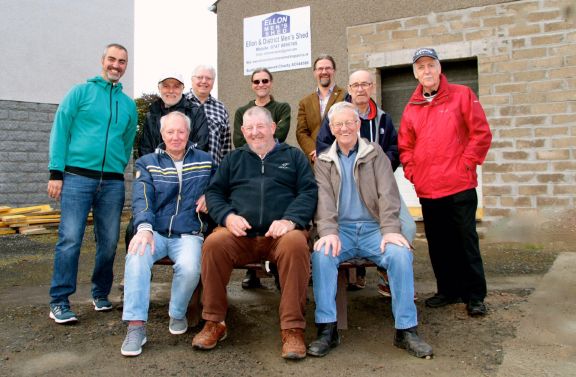 He said many women were already actively involved in Men's Sheds as coordinators or because their partners were members. He said the Dereel Men's Shed, south of Ballarat, was used by males and females. "This decision was made by the community as there was nowhere else in the rural community to meet. And it works splendidly."
A separate Women's Shed chapter discusses the 124 Women's Sheds open globally, with about half in Australia and most of the rest in England and Ireland. Some actively collaborate with Men's Sheds with a Women's Shed program on different days. And the numbers are growing rapidly.
Dr Golding said the movement's pivot to keep going during the pandemic had been an unexpected positive for some members.
"A lot of the Sheds have had to pivot to find new ways to reach men, whether that means dropping off food parcels or knocking on their door and just standing back and making sure they're OK," Dr Golding said.
"Some Sheds have done Zoom meetings. AMSA set up what they called Shed Radio, and it's attracted 50,000 followers. It's been incredibly successful, one of the most successful community radio programs in recent times, simply because the shedders had nowhere else to go."
Dr Golding became aware early in his research that the model was powerful because the participants weren't treated as deficient, as patients, students, clients or customers.
"If you do that in a Men's Shed, men won't come. They're co-participants in an activity they are in charge of, and they're not patronised – that's why it works. The need for older men to be in charge of their lives and contribute positively at that stage of life is really important because a lot of them have lost that power through not being in paid work," Dr Barry Golding
"Some have lost their independence, been affected by ill health, lost relationships and access to kids, some of them have lost a whole lot of stuff because there were fighting in overseas wars and are now suffering post-traumatic syndrome. Some have dementia and struggle with everyday life.
"But the beauty of the Sheds is they're all different. There are sheds from Cooktown to Bruny Island and from Geraldton to Darwin, to Dereel and Buninyong, and they're all different. There's no right way of doing things."
To purchase Shoulder to Shoulder: Broadening the Men's Shed Movement, visit https://cgscholar.com/bookstore/works/shoulder-to-shoulder