Using dried biosolids to boost grain production
4 May 2020
---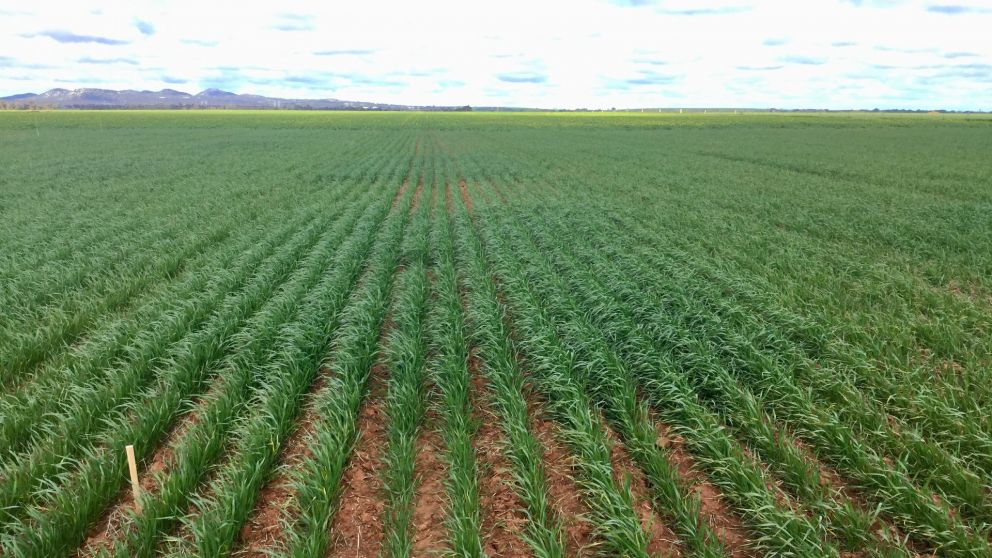 Federation University Australia researchers are trialling the use of biosolids to improve soil fertility and increase crop productivity in Victorian grain-growing regions.
Biosolids are obtained from dried sewage and are freely available from state water corporations.
The research, funded by a Grain Research Development Corporation (GRDC) innovation fund, will help determine whether biosolids can be used as a possible solution to the significant subsoil issues hampering the Victorian grains industry.
Previous work shows that up to 80 per cent of soils in Victoria's grain-growing regions have major physical and chemical constraints that significantly reduce crop productivity. The use of biosolids aims to fix these issues and boost grain production.
Preliminary trials last year at Balliang in Victoria's medium rainfall zone showed plots that had deep subsoil manuring with biosolids yielded a 55 per cent increase in cereal grain production compared to untreated plots.
In a separate trial at Ballan in Victoria's high rainfall zone, deep placement of biosolids in the soil produced a 65 per cent yield increase in cereal grains compared to the untreated control treatment.
Dr Nimesha Fernando, from Federation University's School of Health and Life Sciences, said grain growers were often hampered by poor quality soil which was compounded by a heavy clay layer beneath the surface.
"That dense clay layer doesn't allow easy access to nutrients and soil moisture when they are most needed during the crop reproductive growth stage and hit the clay about 30 centimetres down, that's when crop growth and yield are restricted," Dr Fernando said.
"By placing freely available biosolids on the dense and hard subsoil, we are allowing the plants to access more nutrients and water during the critical times of their growth. The products that people have been using to do this, such as lucerne pallets or chicken manure, they're quite expensive, and it becomes impossible for many farmers to keep using them.
"This work to understand the benefit of biosolids to the agriculture industry has both fundamental knowledge implications to do with soil dynamics, and significant economic advantages for participating farmers".
Biosolid material is available for free from state water corporations, compared with prices of up to $200 a tonne for chicken manure, $1,550 per tonne for lucerne pellets, $400 per tonne for wheat stubble and $450 per tonne for pea straw.
The GRDC-funded research project will build on these interim results and further increase understanding of the mechanisms behind the significant crop enhancement and the longevity of the benefits.
The research is also backed by the Intelligent Water Network, with the biosolids supplied by Central Highlands Water.
GRDC's Program Leader Dr Stephen Loss said the initial crop response to biosolids was promising.
"We've been working on applying organic matter to subsoils in the grains industry for 12 years in earlier projects, but this is the first time we've used human waste as an organic matter sources to overcome subsoil constraints," he said.
Biosolids are not new to agriculture, having been used by farmers in New South Wales and Victoria as a surface dressing for years on their drought-affected land.
For biosolids to be used on farms, the products must satisfy EPA standards of approval, with permits required to use and transport the products. Farmers are also limited to using 10 tonnes of biosolids per hectare on their properties.
Dr Fernando said it was clear from the trials that re-engineering poor Victorian subsoils with biosolids substantially changed the soil's physicochemical properties and soil water dynamics.
"This seems to provide ideal conditions for the crops to flourish more strongly and to produce higher grain yields," Dr Fernando said.
The study will continue for another three years, with the researchers conducting more field work with the farmers to determine the effectiveness of biosolids in the subsoil.