Turning a passion into a career
27 October 2021
---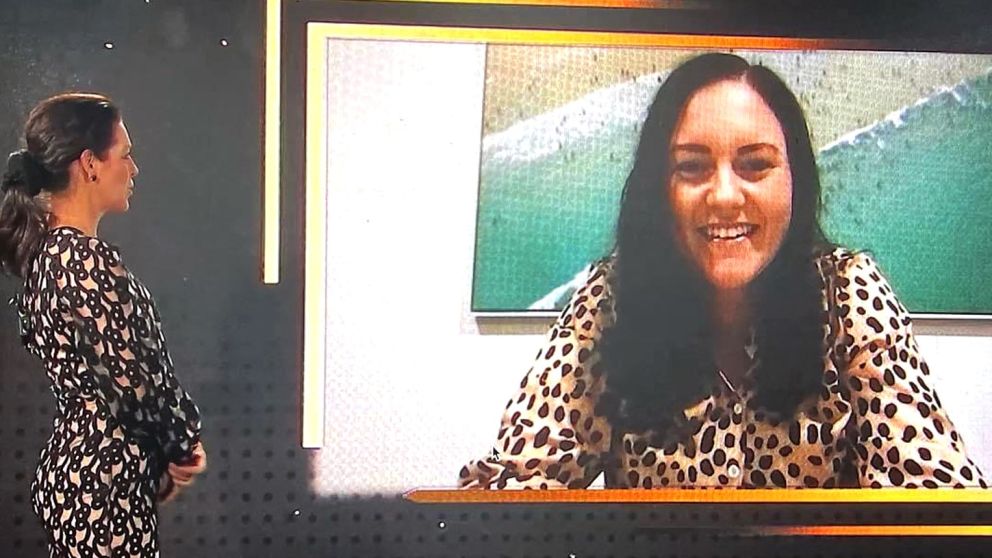 Chloe Dew credits one of her own teachers for instilling a passion for physical education (PE) that has seen her win a teaching excellence award.
The former Federation University student and current Black Hill Primary School teacher has been recognised as the Outstanding Physical Education and Activity Teacher at the annual Victorian Education Excellence Awards.
The awards recognise inspirational teachers, principals, business managers and education support staff for their outstanding dedication and achievement in government education. Forty-one finalists from government schools across Victoria were shortlisted for the 2021 awards.
For Ms Dew, the award is recognition for her passion for PE as a subject – even though the passion wasn't always there.
"I've always been around sport, but I actually didn't like physical education during my primary school years. For the first couple of my secondary school years, I still wasn't that fond of it, and then I had a teacher who changed my perspective on what PE actually was," Ms Dew said.
"From then, I became completely fascinated and fixated on it. I just needed someone to have that passion to pass on to me. Now, as a teacher, it's a big priority and goal of mine to give the students an experience that they can feel connected with – this is critical."
Ms Dew studied a Bachelor of Education (Physical Education) at Federation and briefly taught VCE before a PE position came up at Black Hill Primary School, where she is now in her 12th year.
"I loved my time at Federation. The PE course was absolutely exceptional and I'm still in touch with a few people from there. It was a great part of my journey and it holds a special spot in my heart," Ms Dew said.
She plays a leading role across the state as a region coordinator and division coordinator with School Sports Victoria. She is also on the board of the Australian Council of Health and Physical Education and Recreation, and regularly presents at conferences, hosts visiting teachers and is a keen mentor to those in her field. These roles and her own teaching excellence prompted her principal Donna Bishop to lodge the award nomination in early June.
By mid-July, Ms Dew had the news she was one of three teachers who had been shortlisted for the awards. She sat through a 50-minute online interview before the award was announced on Friday night.
Ms Dew will receive a $20,000 professional learning grant with the award to further develop her skills in an area of her choosing. She said she is excited by the prospect of investing in herself and continuing to grow as an educator.
She says there is nothing more satisfying than reliving her own experiences and connecting with children who have become disengaged at school or with PE.
"It's a powerful thing to do that and it's easier for me to engage them because I know how they feel, I know what they're thinking, I know what it feels like to want to be invisible in a space where you're not feeling comfortable with your skills," Ms Dew said.
"It has shaped me as a teacher and also allowed me to identify those kids. The kids that love PE are easy to get going because they just love being there. But for those other kids, just giving them something that helps them feel connected with the subject is something that I try to do every day.
"Just recently, someone reminded me of one of my former students who just did not enjoy PE in primary school, absolutely hated it. But she used to say to me every week, 'I don't want to do this, but I will because I like having you as my teacher'. When she was in grade 6, she came into school one day and said, 'I've got something to tell you – I just run around Lake Wendouree, and I just wanted to make you happy before I left primary school'.
"This girl is now about 18 and she's a runner. That's one of those moments where you just go, 'this is so worth it'. Even if it's one child that I've had an impact like that on, then it's worth it."