Researchers join global Think Equal early years program
21 October 2019
---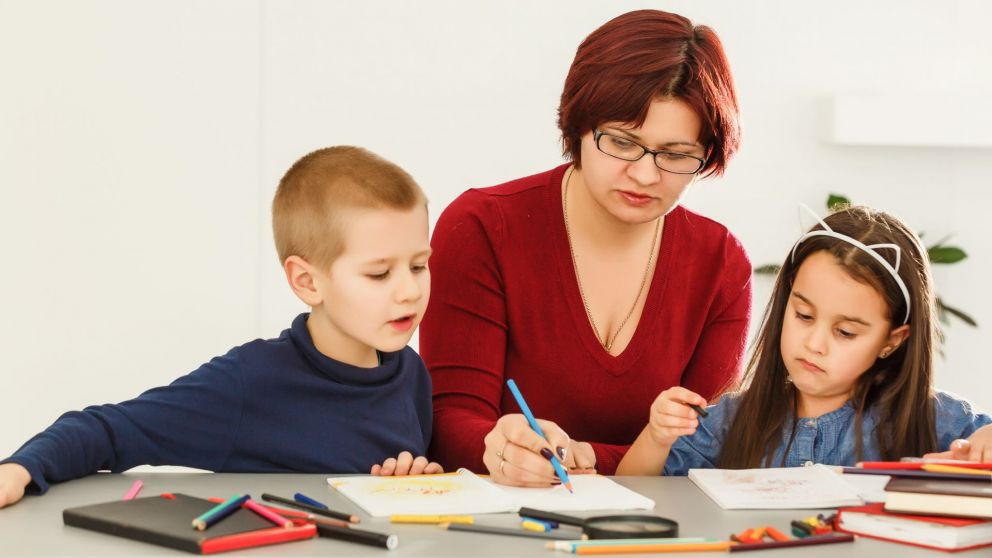 Federation University researchers are playing a key role in a global education initiative which is aiming to revolutionise teaching by introducing social and emotional learning in the earliest years of school.
The program — Think Equal — was created by filmmaker and human rights activist Leslee Udwin who produced and directed the documentary India's Daughter, based on the horrific 2012 gang rape and murder of physiotherapy student Jyoti Singh in Delhi.
During the making of the film, Ms Udwin's interviews with the perpetrators revealed the cause of the violence was the "socio-cultural programming of discrimination" – where females were considered of a lesser value and had different rules to males. India's Daughter sparked a movement to end violence against women and girls and drove Ms Udwin to start Think Equal which is calling for a fundamental change in education to provide positive life outcomes for all children.
Think Equal patrons include Oscar-winning actress Meryl Streep and internationally recognised creativity expert Sir Ken Robinson.
Dr Sue Emmett, Senior Lecturer in Early Childhood Education, said the university was approached in late 2018 to partner with Yale University's Centre for Emotional Intelligence to introduce the Think Equal initiative in Australia and to evaluate the program within the Australian context.
"Think Equal wanted to do a trial in Australia and asked us if we'd be interested in partnering with them and Yale. My area of research is social and emotional development and wellbeing – it was right up my alley," Dr Emmett said.
"At that stage we didn't have any funding but I knew it was going to be a big project and a really important project."
Dr Lynne Reeder, Research Associate within the School of Health and Life Sciences has also had a key role in planning and undertaking the research.
Five hundred children are involved in the randomised control trial (RCT) at early childhood centres across Victoria and Queensland. Designed by leading international experts, the Think Equal program teaches social and emotional learning to students aged three to six.
The multi-campus project is being led by academics at Berwick and involves staff across Ballarat and Gippsland. After designing the trial, the researchers received ethics approval from Federation University and the Department of Education and Training to run the program and held education sessions and support forums for the early childhood teachers who are delivering the program within the early childhood centres.
Dr Emmett said the trial, the biggest of its type being done, was unique because randomised control trials in education were unusual, with most RCTs typically performed in medical research.
"And it's also an unusual program because it has been designed by so many people. We haven't designed the program, we haven't designed the tools for it, but some of the best minds have been involved in designing it," Dr Emmett said.
Think Equal is largely narrative-based, with books and stories, and teachers are supplied with three levels of step-by-step guides which are provided free of charge. The program runs over 30 weeks, with 90 lesson plans implemented over three 30-minute sessions per week.
The program has the potential to influence policy and change the life circumstances of children, Dr Emmett said.
"We have quite high levels of training for teachers and we have provided ongoing support for a large number of early childhood centres across Victoria and Queensland that are involved in implementing the program," Dr Emmett said.
The program will be completed by the end of the year and the results of the trial released in early 2020.
Dr Emmett said the early indications from the project were promising.
"We've run focus groups for teachers and the anecdotal feedback so far has been pretty outstanding in regard to what teachers are telling us," Dr Emmett said.
"They're telling us things like they are seeing marked changes in children's empathy, they're seeing changes in children's ability to deal with conflict, they're seeing a whole range of different aspects along the social and emotional spectrum that really has made a change in children's capabilities because they've been involved in this program." Dr Sue Emmett
The Australian trial has led to a meeting with the advisor to the Federal Education Minister Dan Tehan and Dr Emmett said the researchers were designing a research plan for a longitudinal study which will follow those 500 children up into their first year of school to see whether changes in behaviour of the children will be sustained over time.
But how far the program could reach will depend on the outcome of the trial.
"Until we crunch those results across a number of different measures, we're not going to know," Dr Emmett said.
"But this is an exciting project and something that could be offered to early childhood centres and potentially primary schools."