The maths luminary inspiring future generations
16 December 2019
---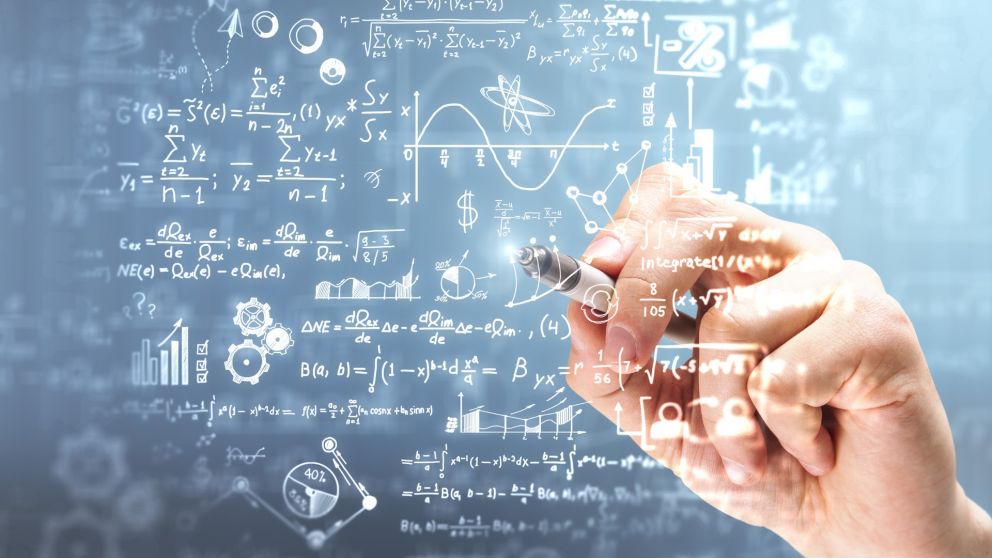 Marco Lopez figured out from a very young age what he wanted to do with his life. As a 12-year-old, the gifted student spent many hours during Spain's hot summers giving his school friends mathematics lessons.
Now a world renowned mathematician, and Emeritus Professor at the University of Alicante, he credits his teachers for fuelling his passion for mathematics – something he says should never be underestimated.
"It sounds trivial to some but I had very good teachers in mathematics during school and this was very important. Many students do not enjoy mathematics simply because they did not have good teachers in mathematics. I was very happy, very lucky and so I have very good memories of all my teachers in secondary school and this is why I wanted to be a mathematician," Professor Lopez said.
"And then when I was in the last year of my mathematical studies in Valencia University, one professor invited me to join his department and to work there doing my PhD. I was very glad to accept and I was enthusiastic – so I have had this passion since I was very young – just a kid."
After completing his PhD in 1973, Professor Lopez joined Valencia University as Associate Professor in 1978, becoming a Professor in 1981 before he moved to the University of Alicante in 1985 as a Professor of Statistics and Operation Research, where he contributed to the development of a research group in optimisation and related topics. He has been Adjunct Professor of Federation University Australia's Centre for Informatics and Applied Optimisation (CIAO) since 2013.
A pioneer of continuous optimisation in Spain, Professor Lopez is also a Corresponding Member of the Spanish Royal Academy of Sciences and has been credited with teaching several generations of Spanish mathematicians. He has been adviser or co-adviser of 18 PhD students in several branches of Operations Research (OR). Of his 146 publications which have appeared in MathSciNet, more than 60 papers have been published in the last decade – mostly in leading journals.
"When I finished my PhD, I started to work in something called semi-infinite programming which is a particular problem in optimisation in which there is one optimisation problem with infinitely many constraints," Professor Lopez said.
"It's related to problems in technology and also in geometry, some problems which can be formulated by means of an optimisation problem with infinitely many constraints, this is my subject.
"I am very fond of the mathematical foundations of optimisation. I did some applications also in my career but not in optimisation, paradoxically in statistics, and collaborated with banks in my area where we contributed to develop and design the networks, new networks of branches, and how to locate the branches of this bank."
Professor Lopez is also Doctor Honoris Causa at the University of Limoges since 2012, an appointment he considers a great honour "because in France they have very high requirements and they are very demanding, so for a Spanish scientist it is a big honour".
Professor Lopez is in Australia for the Fourth Workshop on Metric Bounds and Transversality (WoMBaT), organised by CIAO, together with optimisation groups at RMIT, Swinburne and Deakin Universities, and UNSW. He also gave a talk for staff and research students at the CIAO optimisation seminar at Federation University.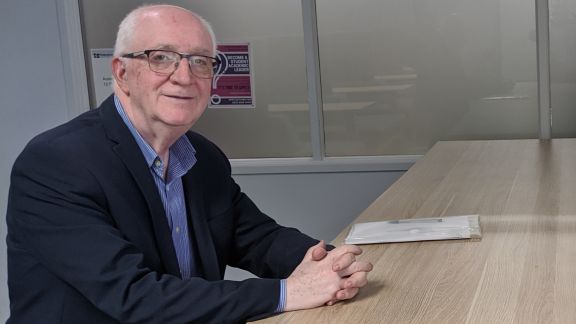 Professor Lopez first visited University of Ballarat in 2004 for the International Conference on Optimisation Theory and Applications and to work with the founding Director of CIAO Professor Alexander Rubinov. He has visited the university several times since, continuing his collaboration with current CIAO research director Professor Alexander Kruger with whom he has published five papers, and participated in two Australian Research Council discovery projects. He has been a regular participant of the annual WoMBaT events.
"Such workshops with 25-30 participants working in closely related areas provide an ideal environment for research collaboration, and sharing knowledge and ideas," Professor Lopez said.
"This is extremely beneficial for all participants, especially early career researchers and research students. WoMBaT is well reputed internationally for its high quality of talks and friendly atmosphere. I especially enjoyed the open problem sessions."
Professor Kruger said their collaboration began in 2010 when Professor Lopez agreed to be a Partner Investigator on an ARC Discovery grant application.
"We have worked together on two ARC funded projects, published several joint papers and have some ambitious plans for the future," Professor Kruger said.
"Marco is a wonderful collaborator, extremely knowledgeable, having a remarkable broad vision of the subject, and at the same time paying attention to the smallest details. Once he has read a piece of a manuscript, his co-authors can be sure that it is mistake-free.
"I remember being with Marco on a plane to Australia, with him obviously doing mathematics and finding a mistake in a result which had been published long before and had been cited in many papers. Having worked closely with Marco for about 10 years, he is one of my closest research collaborators and I am honoured to be able to call him a friend."