Researchers take the fight to typhoid fever with Grand Challenges Explorations grant
9 December 2019
---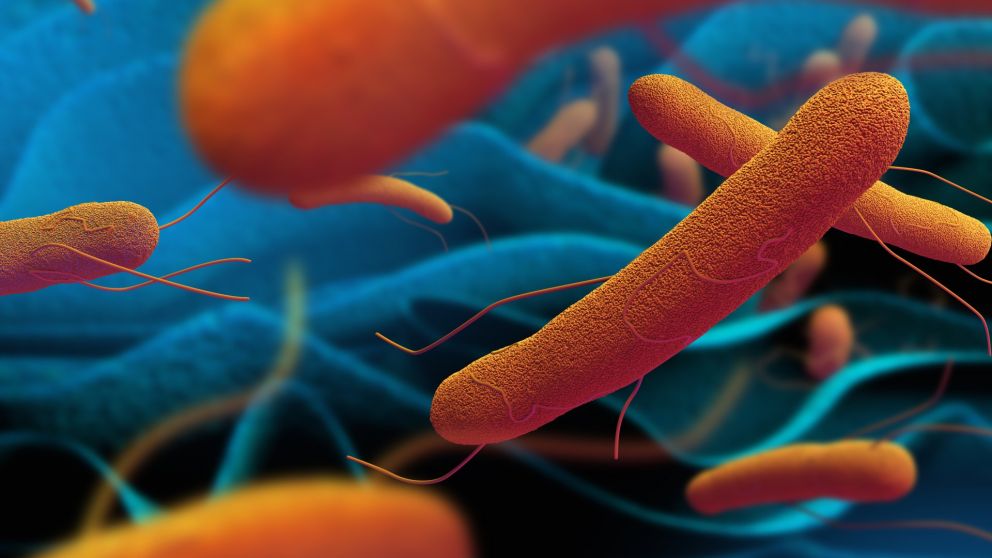 A Federation University Australia research team has won a grant from the Bill & Melinda Gates Foundation to battle the spread of typhoid fever – a bacterial infection which kills more than 100,000 people a year.
The team is led by Senior Lecturer in Microbiology Dr Andrew Greenhill, and also draws on the knowledge of Dr David Bean, also a Senior Lecturer in Microbiology at Federation University, along with researchers from other institutions. The team was awarded the $US100,000 ($147,000) grant to carry out the research in Papua New Guinea where the disease remains a common cause of illness.
Dr Greenhill's research project is among only 29 out of 1700 global project proposals funded by the Bill & Melinda Gates Foundation through the Global Grand Challenges initiative, and one of only 10 on the topic financed.
"The highlands of Papua New Guinea has historically been one of the highest burden areas of typhoid fever in the world," Dr Greenhill said.
"It still is a problem and so when this call came to look at the survival of the causative organism in the environment, I thought that we could answer some interesting questions for PNG. We might answer some interesting questions on the global context as well."
Typhoid fever occurs in resource-poor countries where sanitation and hygiene are lacking. About 136,000 people a year die from the illness, which is also difficult to diagnose.
The research team will determine whether the bacteria that causes typhoid fever (Salmonella Typhi) can persist in streams, rivers, tanks and ground water for long periods. An understanding of the survival of the bacteria in water could potentially lead to strategies to better treat the water, or at the least avoid using the water when S. Typhi is present.
As part of the research, water samples will be collected weekly from villages over a 12-month period. The samples will be tested in PNG for evidence of faecal contamination.
S. Typhi is different to almost all other strains of Salmonella as it is a human adapted strain. The only reservoir of the pathogen is humans, where the pathogen survives before causing infection in a new host. Infection can occur through consumption of contaminated water, suggesting S. Typhi can survive in water for at least short periods.
It is possible that the pathogen may survive in water for weeks or months, but little is known about its extended survival.
"Organisms get in water when faeces from toilets are dumped into streams and rivers. If these organisms can survive there for a long time, that's really another mechanism of transmission of the disease because people drinking water long after the faecal contamination has occurred may be at risk of the disease," Dr Greenhill said.
"Most things that come out of our gastrointestinal tract and end up in the water thankfully die reasonably quickly because it's not their natural habitat, but some of these organisms can survive. We're really looking at whether S. Typhi is one of those organisms that survives for a long time in water and obviously the longer it's alive in the water, the more chance there is someone drinking water with S. Typhi in it".Dr Andrew Greenhill
Dr Greenhill said if this was determined to be the case, it could lead to measures to treat drinking water. The more that is known about the ecology of a pathogen, the likelihood of preventing transmission is increased.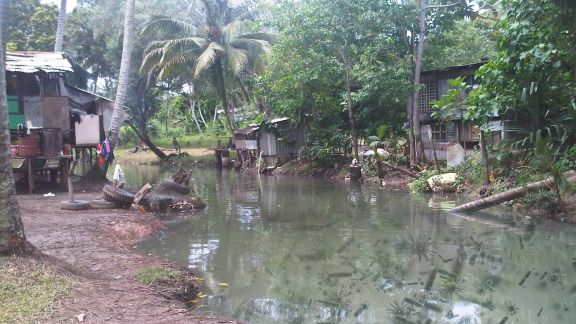 "People are still getting infected in reasonably large numbers. If you get treated with antibiotics you tend to be okay, but if someone doesn't get antibiotics, there's the risk – maybe up to a 20 per cent chance – that they'll die," Dr Greenhill said.
For Dr Greenhill, the research will carry on a long association with the country where he has lived and continues to visit regularly.
"I fell in love with the country when I went there for teaching purposes initially, and then to do research. So when I finished my PhD, I convinced my wife that it would be good idea to move to PNG for a few years."
DNA extracts of water will be used for metagenomic analysis to detect and characterise microbial communities (viral, bacterial, and eukaryotic).
The presence or absence of S. Typhi will be analysed using advanced statistical methods. These analyses will enable the research team to determine if any specific factors correlate with the long-term survival of S. Typhi.
"All the water testing will be done up in PNG, but there's some things we just can't do so we have to bring samples here and another institutions," Dr Greenhill said.
"We're really keen to do what we can do in PNG because there is an excellent research organisation in PNG with a long history in infectious disease research. It is important to support and further develop local capacity, so what can feasibly be done in PNG will be done at the PNG Institute of Medical Research, where I worked when I lived in PNG."
"In high-income countries like Australia we really take water for granted, but in every country I think people would like to just go and get water and know it's safe to drink. This research is all about finding ways that we can get S. Typhi and other pathogens out of water so it's not an inconvenience for people to access safe water."