Supporting women's entrepreneurship in the digital age
2 March 2023
---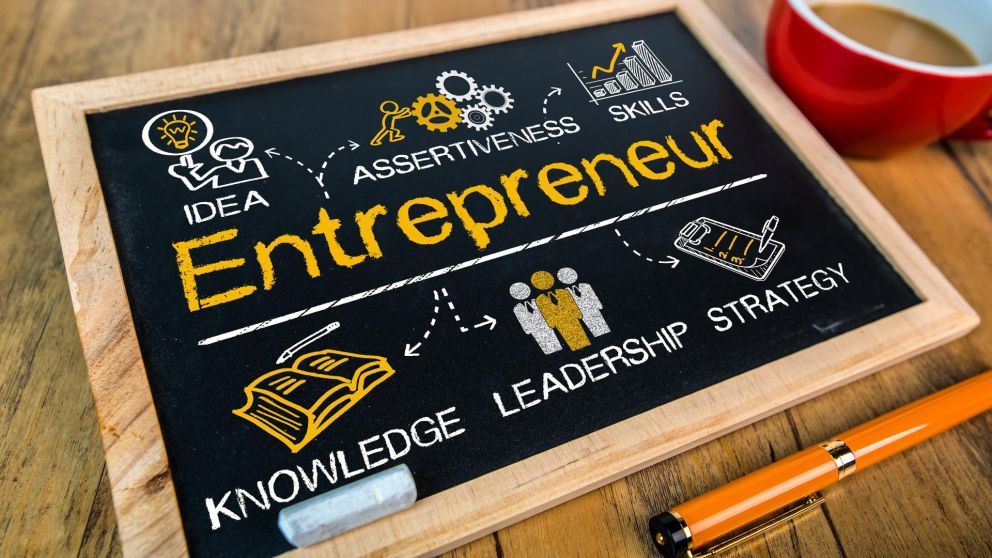 By Professor Patrice Braun
The information and knowledge transformation of the past two decades means that starting and operating a business in today's digital economy requires a high level of digital entrepreneurship.
The Information and Communications Technology-enabled (ICT) economy is often called the knowledge economy or the digital economy, with 'digital entrepreneurship' comprising economic activities carried out on online or mobile platforms. Being able to harness the potential of this digital transformation is indeed a cornerstone of more inclusive economies.
During the COVID-19 pandemic, many enterprises were forced to shift their operations online to manage the demand for goods and services. While this was challenging for many small enterprises, research has revealed that business model adaptation was particularly challenging for women entrepreneurs.
Women tend to run enterprises in sectors traditionally associated with women, such as agriculture, tourism, food, and accommodation services, which were most severely affected by the economic downturn. E-commerce also proved challenging for women who tend to hold lower levels of digital skills and have less free time to engage in online activities.
It is now widely acknowledged that women were at the centre of the health, social and economic crisis. Not only were women leading the frontline health response, they were bearing a disproportionate share of care responsibilities, such as childcare, homeschooling and other unpaid household work.
Across economies, women also faced greater risks of job and income loss. In the case of women-led informal, micro or small and medium-sized enterprises (MSME) in developing countries, pivoting to an e-commerce model was near impossible due to a lack of digital literacy, stable Internet access, e-business skills, and e-payment capabilities within both their own enterprises and their entrepreneurial ecosystems.
At the turn of the century, the digital divide was simply about the uneven distribution of access to computers and the internet, manifesting in exclusion and inequality. This kind of digital divide is now referred to as first-level digital divide. With the arrival of high-speed broadband internet and telephone connectivity, the focus of the digital divide discourse has shifted to include a wider array of digital skills, or second-level digital divide.
Disadvantages experienced by women entrepreneurs were no longer solely attributable to a lack of access to technology and infrastructure but now include a lack of so-called knowledge economy skills, e.g., comprehensive digital and strategic skills to conduct business in the digital economy.
Much has been written about women and technology, and this year the Commission on the Status of Women (CSW) – which was established in 1947 soon after the founding of the United Nations and holds a yearly Assembly under the auspices of UN Women – is considering the challenges and opportunities of using technology to accelerate progress for gender equality and bring systemic change in various economic and social sectors.
In October last year, I was invited by UN Women to contribute my expertise to the preparations of the 67th Session of the Commission on the Status of Women (CSW), which will take place in New York from 6 to 17 March 2023. The priority theme of the forthcoming CSW67 will be 'Innovation and technological change, and education in the digital age for achieving gender equality and the empowerment of all women and girls', with the expert group playing a critical role in informing the substantive preparations for the session.
My work in the expert group included preparing one of the expert papers to inform discussions on the aforementioned CSW67 theme and providing expertise in gender-transformative innovation ecosystems supporting women's entrepreneurship.
The expert paper had to focus on a set of future-thinking policy recommendations. After submission of the paper, experts were invited to take part in an expert group meeting, which was held virtually from 10-13 October 2022, to present and discuss all expert papers and extrapolate the future agenda for CSW67.
The depth of analysis and insights offered by experts was an invaluable resource in capturing the diverse and intersecting facets of the priority theme, which were captured in a report to the Secretary-General and will form the basis for discussion at this year's assembly. All information from the meeting, including the meeting report, expert papers and profiles are available on the CSW67 website.
Patrice Braun is Adjunct Professor, Research and Innovation, at Federation University