Smoking and alcohol consumption increases amid COVID-related distress
20 October 2020
---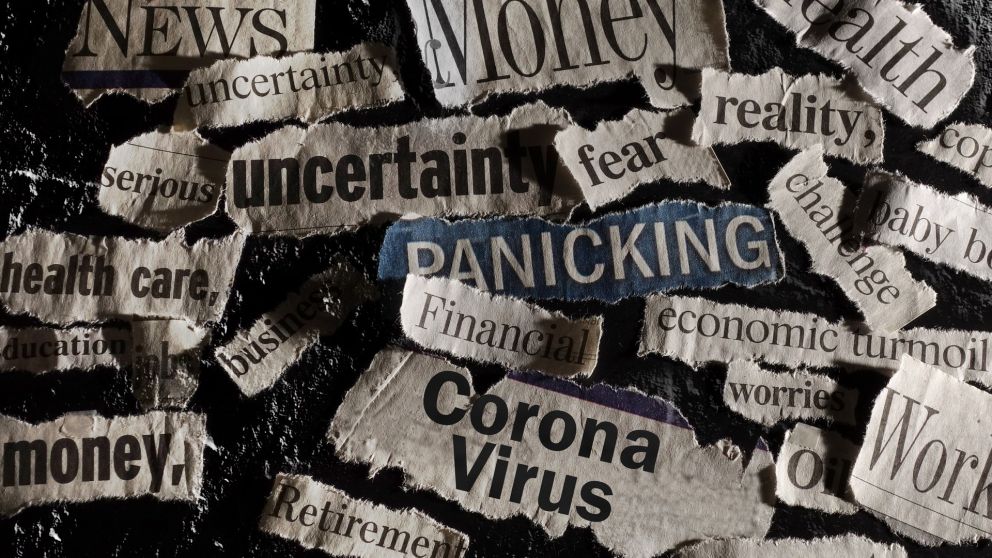 By Associate Professor Muhammad Aziz Rahman
COVID-19 has disrupted the lives of people all over the world and despite a lower fatality rate in Australia compared to many other developed countries, the disease's rapid spread through communities has left many people distressed.
This is especially true in Victoria where challenges continue to frustrate the containment of the virus and reduce the 14-day daily average of new cases during the current second wave of the pandemic. Ongoing Government restrictions, social isolation, economic impact and feelings of uncertainty are impacting on the psychological wellbeing of many Australians.
Evidence examining factors associated with psychological distress and fear due to the COVID-19 pandemic in Australia is limited, prompting researchers in the School of Health at Federation University Australia to take the lead on a study that has investigated the impact of COVID-19 on the lives of Australian residents. This report was recently published in the BMC Globalization and Health journal.
We aimed to assess the extent of psychological distress, the level of fear of COVID-19, and coping strategies — and to identify the key factors associated with these topics during the pandemic period. Any adult individual residing in Australia who was capable of responding to an online questionnaire during the study period, was eligible to participate in the anonymous survey during June 2020.
We found that one-third of the study population had high to very high psychological distress and a high level of fear of COVID-19. However, almost all reported low resilience in terms of coping during the pandemic period.
When all the sociodemographic variables were adjusted, we found that females had higher psychological distress and higher levels of fear compared to males. This finding was supported by studies from other countries.
Generally, females disproportionately share a larger percentage of caregiving roles, in both formal and informal sectors. They also serve as the primary caregivers within a household more frequently which may further accentuate their anxiety and stress in a pandemic situation. Such distress could be correlated with an increased use of social media, as young participants may watch and listen to more negative news, which would then intensify their feelings of anxiety and depression in times of crisis.
It is more likely then, that socio-cultural contexts rather than biomedical contexts influenced their mental health, which should be recognised and supported accordingly. This warrants focusing on women's health and improving awareness of taking care of their own health.
The study also revealed that those with existing mental health conditions had higher psychological distress that potentially worsened their overall wellbeing during this pandemic. An automated alert from primary healthcare providers to those vulnerable individuals for a follow-up visit would be invaluable in managing their distress.
Also, people who reported an increase in smoking and drinking alcohol in the four weeks before completing the survey, had higher psychological distress. Such findings indicate potential coping mechanisms for the perceived distress, which is supported by previous evidence.
Social isolation and feelings of uncertainty along with financial impact could stimulate vulnerable groups of people to adopt risky behaviour like smoking and drinking alcohol. This warrants targeting behavioural interventions specifically for those groups and incorporating information on available support services to quit smoking and reduce alcohol use in health awareness campaigns during such pandemic periods of uncertainty.
Interestingly, we found that people who were born in Australia had lower levels of fear compared to the people who were not born in Australia. This finding did not change across any sociodemographic variables measured in our study.
This might be related to better knowledge about the health system, support networks and stronger coping by Australian-born residents. However, it was beyond the scope of this study to examine all the relevant factors and clearly indicates the need for further research to understand the underlying factors for this multicultural country.
Dr Muhammad Aziz Rahman is an Associate Professor of Public Health in the School of Health. Other researchers who contributed from the School of Health include: Dr Biswajit Banik, Dr Masudus Salehin and Professor Wendy Cross.