Smoke or smokeless – tobacco toll continues to climb
9 June 2021
---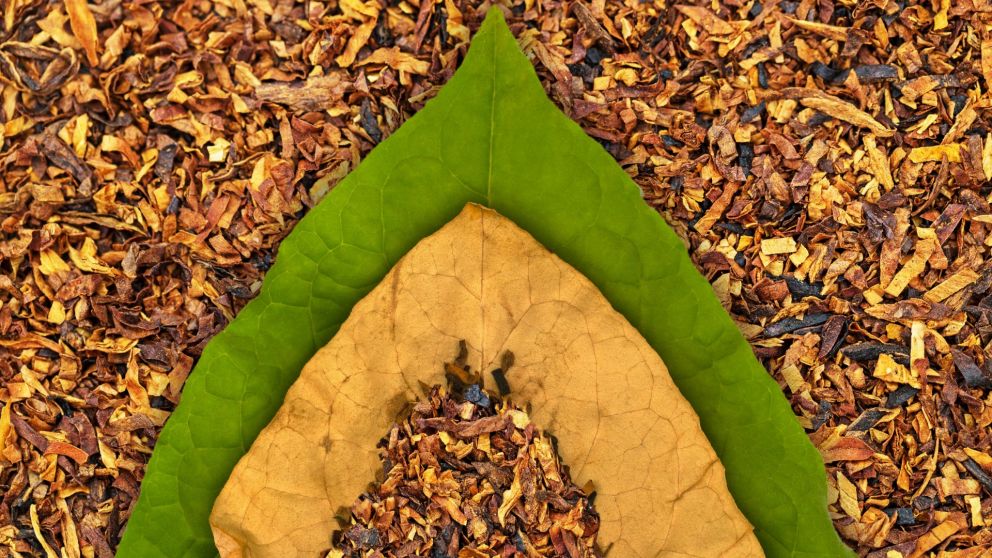 The global toll from tobacco continues to climb, with cigarette smoking causing 7.7 million deaths in 2019 as the number of people who smoked tobacco rose to 1.1 billion, research by the Global Burden of Disease Study (GBD) shows.
The research, compiled from 3,625 surveys in 204 countries, included an analysis of the global trends of smoking in 2019 and, for the first time, global chewing tobacco use.
Federation University Australia's Associate Dean of Research and Associate Professor of Public Health in the School of Health, Aziz Rahman, was among the study's Australian researchers, which compared data between 1990 and 2019. While the global smoking prevalence among men decreased by 27.5 per cent and by 37.7 per cent among women in that time, the overall number of smokers increased as the global population rose.
However, despite the jump in population, the percentage of people using chewing tobacco remained steady for the period.
Globally, 273.9 million people used chewing tobacco in 2019, with more than 80 per cent of the users living in South Asia. The study showed that India had the highest number of chewing tobacco users with 185.8 million, or 68 per cent, of all chewing tobacco users globally. Bangladesh, Nepal and Bhutan also had high numbers of chewing tobacco users.
Dr Rahman said one of the worrying findings from the data was that there was little change in the prevalence of smokeless products and chewing tobacco use.
"When there is talk about tobacco control, the focus is always on smoking cigarettes and there isn't the same focus on smokeless tobacco products," Dr Rahman said.
"But there is a clear relationship between smokeless tobacco and many cancers, specifically oral cancers, stomach cancers – and several others – there's already significant evidence on this. And while smoking is more common among males and is the topmost risk factor of deaths among males, smokeless tobacco is more popular with females."
Dr Rahman, who is also a public health physician with an interest in non-communicable diseases and tobacco control, said his research in Bangladesh showed a strong cultural aspect to the use of chewing tobacco – particularly in rural areas where it was typically taken with betel leaves. The product is often offered to guests, while others use it as a mouth freshener or to alleviate nausea.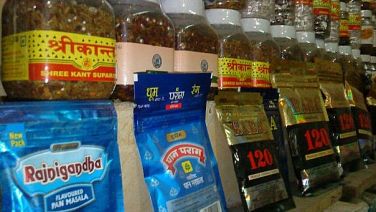 "In Australia, smokeless tobacco products are banned from sale and can only be imported in certain amounts legally for personal use, but unfortunately these products can be bought illegally and easily," Dr Rahman said.
"In some cases, it is an open secret to where it can be bought, but, like smoking tobacco, chewing tobacco contains nicotine which is addictive and there is no doubt that it is harmful to health."
The research was published in three studies in The Lancet and The Lancet Public Health by the GBD Study group which provides global estimates on smoking prevalence in men and women aged 15 and over in 204 countries.
Other key findings in the research showed there was no progress in reducing smoking among 15-24-year-olds in more than half the countries worldwide. About 90 per cent of new smokers became addicted by the time they were 25.
Smoking was associated with 1.7 million deaths from ischaemic heart disease, 1.6 million deaths from chronic obstructive pulmonary disease, 1.3 million deaths from tracheal, bronchus, and lung cancer, and nearly 1 million deaths from stroke. Previous studies have shown that at least one in two long-term smokers will die from causes directly linked to smoking and that smokers have an average life expectancy 10 years lower than those who had never smoked, the study showed.
About 87 per cent of deaths attributable to smoking tobacco occurred among current smokers. Only 6 per cent of global deaths attributable to smoking tobacco use occurred among individuals who had quit smoking at least 15 years previously, highlighting the health benefits of cessation.
The research group said the data showed that countries needed to adopt and enforce effective tobacco control policies, including higher taxes on tobacco products, bans on tobacco advertising, including via social media, and to create smoke-free environments to help prevent smoking initiation among younger people.