'Clutch' performance in sport: How athletes shut out anxiety to succeed
6 November 2019
---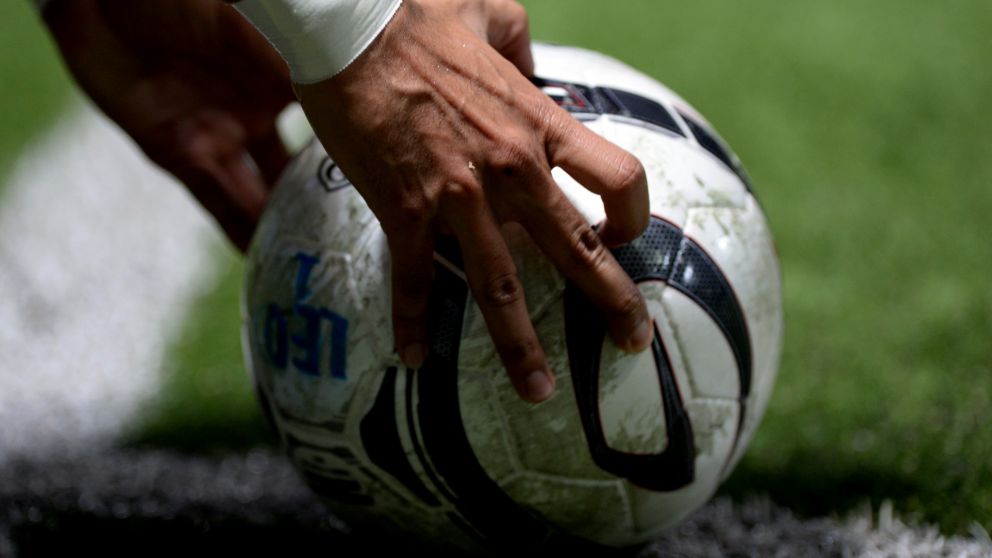 It is 14 years since John Aloisi's converted penalty sent 80,000 fans at Sydney's ANZ Stadium into raptures as the Socceroos qualified for the FIFA World Cup for the first time since 1974.
Aloisi's strike, and an equally critical save by goalkeeper Mark Schwarzer, came after Australia won the clash against Uruguay 1-0. But a first-leg loss in South America meant qualification for the 2006 World Cup would come down to a penalty shootout.
A miss from star striker Mark Viduka momentarily had fans fearing the worst before the keeper's heroics and Aloisi's penalty ended the 32-year World Cup drought.
Five years earlier, Cathy Freeman ran the race of her life to win gold in the 400 metres at the Sydney Olympics.
Freeman's run was all the more remarkable after a build-up which included her role in the opening ceremony where she ignited the Olympic cauldron – and the distraction of key rival Marie-José Pérec pulling out of the event, claiming she had been threatened in a bid to harm her chances of beating Freeman.
The expectations on Freeman were enormous and her relief after winning is remembered as vividly as her powering away from her rivals to cross the line. This time there were 112,000 people in the stands.
The two performances have become iconic moments in Australian sport and share more than the arena where they were played out.
These performances were typical of 'clutch' athletes who are able to block out distractions and be mentally tough enough to focus on what needed to be done at a key moment, said Dr Christopher Mesagno, a Senior Lecturer at Federation University's School of Health and Life Sciences.
Dr Mesagno, who has extensively researched 'choking' in sport, said an athlete's ability to perform in clutch moments shared a common attribute with those who folded under the pressure – anxiety.
"We are bombarded by anxiety and naturally you tend to think about the anxiety and worries, but with clutch, even mentally tough athletes may have some anxiety, but they don't worry about it too much, they just go through what they would normally do," Dr Mesagno said.
"Clutch performances are really doing what you need to do, when you need to do it and focussing on the task when it needs to be done at an important time in a match or a game or a swim or whatever it is.
"It's easy to understand but it's hard to do. It boils down to the athletes that can do it, they don't focus on emotion and they just do what they need to do at a particular time." Dr Christopher Mesagno
Dr Mesagno said when anxiety comes into play for some athletes, it can overshadow everything.
Many athletes who are naturally gifted can avoid thinking about feelings and decide to focus on what they need to do at a particular time. For some who are innately gifted, they can deliver in the big moments or quickly accept mistakes and move on. Others can be trained but it might take longer into their career before they can consistently deliver in key moments. It can take years to get to an elite level.
"A clutch moment is about drowning out the anxiety so that you can concentrate your attention – you only have a limited amount of attention – and a lot of the time when you have something that you're focussing on without being anxious, you tend to focus on the task and what you need to do, Dr Mesagno said.
"I try to get people to stop focussing on the feelings and, with the youth athletes I work with, some tend to get anxious and focus on those feelings. It's a matter of drowning out those feelings and focussing on the task," Dr Mesagno said.
The techniques to overcome the anxiety begin with awareness – many athletes do not realise that they lose focus and put their attention on 'distractors'.
"Getting them to become aware of what they do is the first thing. Then we could use things like pre-shot routines, deep breathing, or acceptance training to get them to put their focus on what's important now and that is to focus on what needs to be done right then and concentrate on the kick rather than the distractors like feelings, crowd noise, or the man on the mark.
"It's not about the person in front of you, it's not about the crowd and it's not about what you're feeling. It's about being in the moment and doing it."
And it is not just athletes in a sporting arena who can nail the moment – or be overcome by it.
"In interviews and presentations, some people just get overwhelmed by the feelings that they have and can't speak well or present well or interview well," Dr Mesagno said.
"So they get overwhelmed by the feelings of anxiety or the thoughts about anxiety or what other people are thinking and they don't focus on, 'look, I want to present to an audience and I just want to tell a story'.
"If you can get someone to tell a story, get them to make the situation about other people and telling a story to other people rather than what they're feeling and thinking and what other people might think about them, it frees them up to tell the story and talk about themselves and entertain."