'Scenes of devastation everywhere you look': Volunteers step up for flood response
16 March 2022
---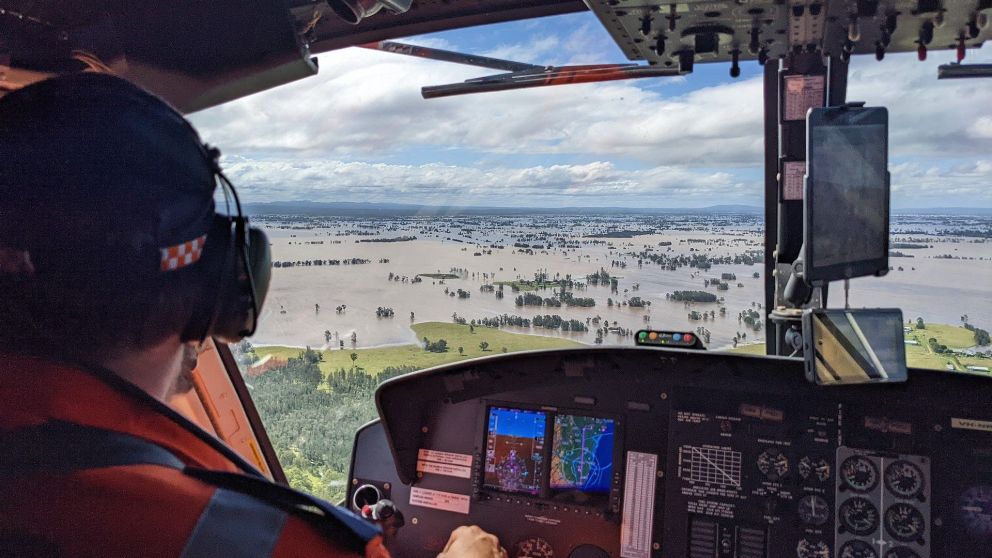 By Cameron Maher
The floods in New South Wales and Queensland are a reminder of just how devastating natural disasters can be for people and our landscapes – and how vital volunteers are in these urgent times of need.
As a Commander for Victoria's State Emergency Service (SES), I coordinate the response of SES personnel as part of storm and flood operations. It's a role that means I need to be ready to go when the phone rings.
One of these calls came to me at 8:30 am on Tuesday, March 1, requesting three divisional commanders and 19 boat crew members to depart that afternoon for Northern NSW. I put my hand up for boat crew.
With the short notice came the mad dash to get supplies and equipment and to pack enough turnout gear for a week of operations.
We arrived in Coffs Harbour that evening. A chance encounter with NSW Emergency Services Minister Steph Cooke, who landed at the same time, reminds us how dire the situation is. She tells us how glad she is that we've arrived and that she is also an SES Volunteer.
Arriving at Casino Airport by helicopter the next day, the picture becomes much clearer. The local SES unit is small with 16 members, and we're told that 20 jobs are a big event for them. They are nearing 300 jobs for the week. Over the last few days, 400 people have been rescued from their houses by their boat crews.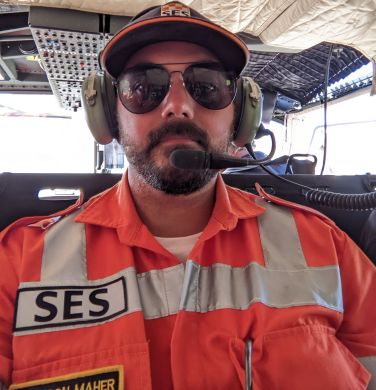 Most members have lost their homes but haven't been to their own properties as they manage the incident response. The unit members are tired, flustered and have not yet processed their loss of homes and belongings. It's clear that this unit needs a break as much as it needs boat crews.
We heard that the Coraki unit had lost everything. The township is about 30 km away from Casino and we couldn't get communications to them. We make our way there to find this town has been devastated. Only two or three streets were high enough to survive the floods. Thankfully this included some public infrastructure like schools, halls and shops. There is no power, very little drinking water and almost no phone reception. We're taken to the local SES unit, it's abuzz with activity.
There are scenes of devastation everywhere you look. As a rescue boat operator, I typically work in floodwaters, evacuating people from flooded cars or houses. We also assist Victoria Police with searching inland waters for missing vessels or people. The need in Coraki was food and medical resupply.
On a particular resupply mission, I am reminded of how real the dangers are. As we ferry supplies to those stranded following street maps, we can't see the roads because of the water, just the tops of road signs that tell us where the road is. We assume a circle of trees is probably an oval. As we navigate the boat between the trees, we pray we don't hit submerged branches.
On the other side, we see two speed limit signs, we drive between them, so we know we're in the middle of the road – less chance of hitting a submerged object.
Travelling back is disorientating. We lose sight of a windmill that we earlier used as a reference. Everything is starting to look the same in the falling light. This is the most scared I have felt on this trip. We know the town is off our starboard side but with no power, there are no lights to guide us.
We can't be sure where exactly the town is, we just know it's beyond the trees. If we don't find the way back soon, we'll be in complete darkness and require rescuing ourselves.
Winding our way through the trees, the current has drifted us further downstream than we'd realised. As we pop out into a clearing, we can see the windmill a few hundred metres upstream. We're back on track. We arrive back at the unit right on dark, glad to be back.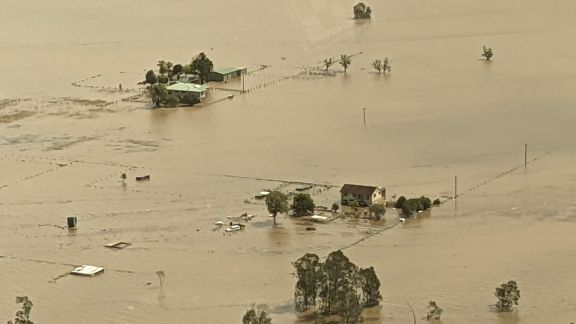 My usual incident management role has me located in a control centre away from the affected towns, but for this deployment, being out in the boat and seeing the devastation firsthand was overwhelming.
After a six-day deployment, we fly out of NSW back to Victoria. My crew and I left with a strong sense of having helped the communities we were dropped into.
For me, volunteering with the SES is about being an active member of my community and getting to work alongside people who share that same drive for community involvement. I have found a passion in emergency management and response and being able to assist people in their time of need.
The SES has given me the skills and qualifications that allow me to travel Australia helping diverse communities of people during natural disasters. It can be tough work, but without a doubt, it's the most fulfilling and rewarding thing I do.
Cameron Maher is Senior Learning and Teaching Support Officer in the Centre for Teaching Innovation and Quality (CTIQ) and an SES Commander.