Road racing tactics – it's not always the fittest who win
3 February 2021
---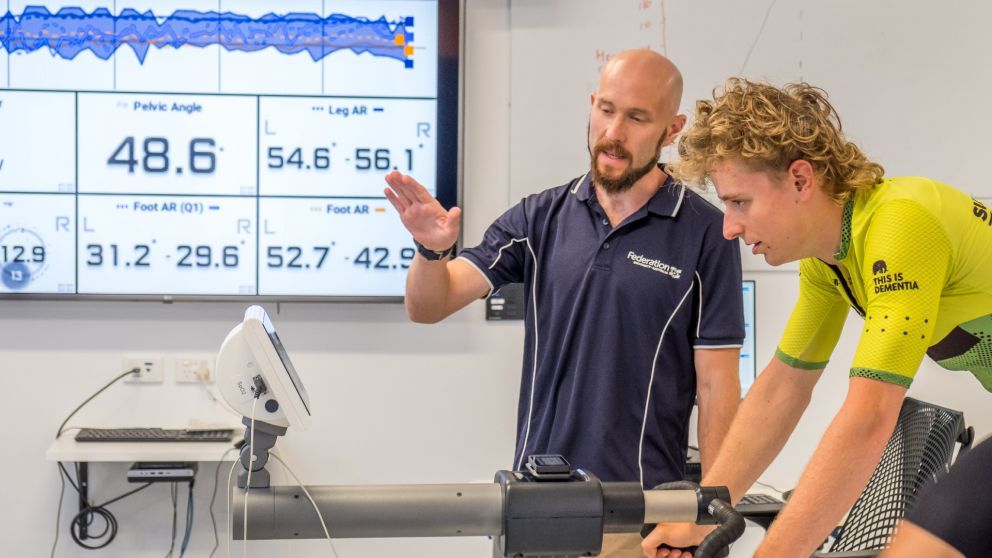 When Australia's best cyclists begin their first climb of Mt Buninyong for this weekend's road races – the final events of the Federation University Road National Championships – months of physical training and tactical planning will be put to the test during the country's most gruelling road cycling events.
The 11.6km circuit is famous for its brutal climb, and the event's spot on Australia's summer of cycling calendar often means hot, windy days with temperatures upward of 30C, typically making the male road race (16 laps, 185.5km) and women's event (9 laps, 104.4km) races of attrition.
Recent road race history shows the winners often come from a small group that breaks from the main peloton with a handful of laps to go. For onlookers, it is easy to assume the result simply comes down to the fittest rider on the day, but this would underplay the high-level tactical considerations that come into play as the races unfold.
Researchers from the School of Science, Psychology and Sport will begin a multi-year study, looking at the technical components and strategic decisions used at the road racing events, to better inform cycling coaches and the athletes themselves.
Dr Scott Talpey, an exercise and sport science Senior Lecturer, said cycling – like many other sports – had a high technical component but not a lot was known about this across the broader sporting community.
"Every sport, whether it's an individual sport or a team sport, has elements to it where someone has to make strategic decisions based upon what's happening in competition. When people outside of cycling watch the sport, they tend to just think the rider who has the greatest fitness is going to win the race," Dr Talpey said.
"The more that we can learn about these components of the sport and the strategic decisions that are being made by both athletes and coaches, we can then inform coach education and athlete education to increase the quality of competition.
"Researchers tend to just measure things like VO2 max and power outputs and those are very important, but when you dig a little bit deeper there are other factors that go into the outcome of a race that need to be investigated as well."
The researchers will interview coaches and athletes about their expectations and tactical considerations from before, during and after the event. Other elements the research will delve into include in-race communication – with no earpieces allowed to be worn by riders – and the possibility of introducing eye-tracking technology in future studies.
Much of the communication is done by the roadside where coaches can often be seen screaming instructions to their riders – or from the following team vehicles that are a familiar sight at the world's great tours.
"It can be an absolute calamity at Buninyong, it never seems to go to plan but some teams are more effective than others and that's an area that we will be looking into."Dr Scott Talpey
"The Australian-based continental and world tour teams are typically the most reliable at delivering in terms of tactical considerations, so we're trying to find out more about that and the adaptability teams have during a race."
The research will also feed into Federation's partnership with AusCycling where it will be used to help inform coaching and training practices.
"Any elite cycling team or elite cycling coach would be able to pick up the results of our research and use that to inform their decision in other events. That's really the goal of the research that we do here, whether its football or soccer or basketball or cycling – we want the coaches to be able to read a study on a Sunday night and then go to work with their athletes on the Monday.
"So primarily this research will be used in decision-making in the RoadNats context, but the findings can then be used to inform other cycling-related events at the highest level," Dr Talpey said.
Researchers involved in the project, Dr Scott Talpey, Ryan Worn, Oscar Owens and Dr Brendan O'Brien, will present at a cycling mini-conference in partnership with AusCycling. Click here to register. The 2021 Federation University AusCycling National Championships will be held in Ballarat and Buninyong from February 3-7.