Regular checks vital for good health
14 June 2022
---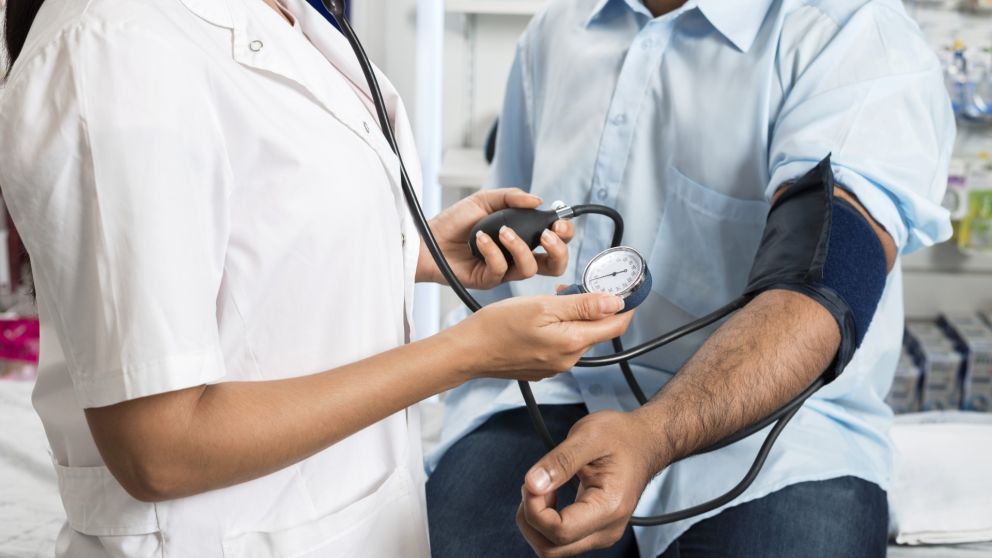 International Men's Health Week should serve as a reminder for males to pay more attention to their bodies and minds by having regular check-ups, a Federation University chronic illness and addiction researcher says.
Professor Shane Thomas said males generally trailed females in seeking regular health checks. One in two Australians suffer from chronic illness, and nine out of 10 Australians die from one. The issue is more significant in regional and rural areas.
"If we were to look at the burden of disease across Australia, we know that about 40 per cent of deaths are avoidable because of inattention to our health. This means regular attendance at GPs or other health settings," Professor Thomas said.
"This is something that many men are particularly bad at because many have a view that they are invulnerable and they're not really acculturated into regular health care, whereas many more women are. There isn't a strong culture of attending to one's health regularly, and that's problematic because many conditions are avoidable, but they're not avoidable if you let them go on for five, 10 or 20 years without attending to them."
"Medical technology is good, treatment programs and services are good, but they're no good if you don't use them."
Professor Thomas, Professor of Health Promotion and Associate Deputy Vice-Chancellor in Research and Innovation, said the higher avoidable burden resting with males was reflected in differences in life expectancy.
Life expectancy in Australia continues to rise, with a baby boy expected to live to 81.2 years and a girl to 85.3 years, according to the Australian Bureau of Statistics (ABS).
"It means that males can improve in this area. When you look at the age of death historically, as we've gotten better at healthcare and better at maintaining health, the age has gone up and up and up," Professor Thomas said.
"It's just that it doesn't go up so much in men. We're still improving, but women are improving at a faster rate, and that alters the demography of the country. So if we look at our older population, there are more females because fewer males get to those higher ages."
Professor Thomas said having better health also meant less economic burden to the men and their families.
"It's expensive to be ill and it reduces your opportunities to work and contribute to the community in other ways. It's an individual illness but it's a collective problem in terms of the burden placed on families." Professor Shane Thomas
"And there has been a rapid acceleration in the number of Australians with mental health conditions, and addictions are a burdensome aspect of many of these conditions.
"Anything that we can do to progress in this area has major benefits to the community in terms of improving health and wellbeing and reducing the burden on health systems and healthcare costs."
Professor Thomas said a recently announced $3.62 million research grant would help fund a project to transform chronic health outcomes through digital innovation.
Federation University Australia will lead the development of a patient-first digital platform for patients to self-manage their chronic illness and provide data about their progress to clinicians.
"This is an exciting project where we will be doing genomic testing of people to understand whether they have an intrinsic risk of various chronic health conditions so there can be an early intervention," he said.
"The problem we've got is that many people turn up for treatment quite late in clinical episodes, so you're fighting an uphill battle where there's a well-established condition compared to one that's relatively recently establishing when the effectiveness in dealing with it is much better."
The project will help improve the early diagnosis and treatment of chronic disease, increase clinician productivity, support the pipeline of talent into regional clinician roles, and commercialise products across Australia and the world.
"It directly addresses the blockages we've got in delivering services to people. Firstly, finding them early enough and then secondly, being able to treat them or assist them at scale rather than the relatively small proportion of people that are able to deal with at the moment because we just don't have the clinical workforce or capability to do it," Professor Thomas said.
"This is an exciting project that we're starting in Ararat that can profoundly impact the wellbeing of many Australians."
International Men's Health Week is from June 13 – 19.
Related reading:
Researcher tackles gambling disorders with UK network
Age no barrier to a Happy Life in China