New tower to provide real-world training for renewable energy industry
7 December 2021
---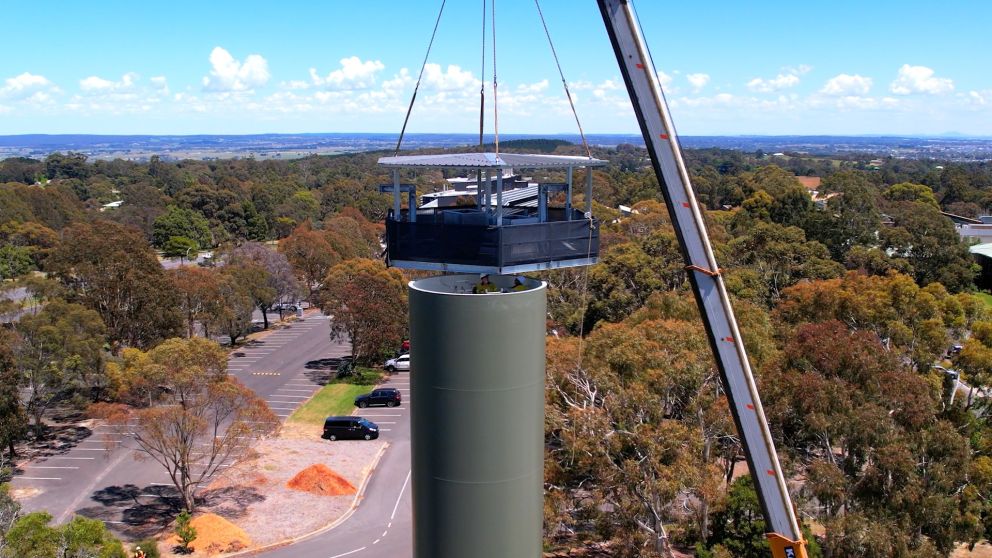 Watch as Australia's first wind turbine training tower built to simulate working at heights in a wind turbine is erected in Ballarat.
The tower – a partnership between Federation TAFE and the renewable energy industry – is the first stage of the Asia Pacific Renewable Energy Training Centre (APRETC) and is a $1.8 million project is funded by Vestas, ACCIONA, GPG and Tilt Renewables to allow the renewable energy companies to train workers locally in Ballarat, the gateway to Victoria's major windfarm projects in the state's west.
Built by Ballarat builder SJ Weir and Keppel Prince Engineering, the tower will feature ladders and safety equipment to give students real-world experience when training to work in the wind industry, or other industries that require working at heights, such as construction and maintenance.
Federation TAFE will be the only training provider in Australia able to deliver the Global Wind Organisation (GWO) basic safety training and refresher training courses from a simulated wind turbine tower. The GWO accreditation is required to work on wind turbines in Australia and around the world.