Keeping women and girls in sport
21 July 2022
---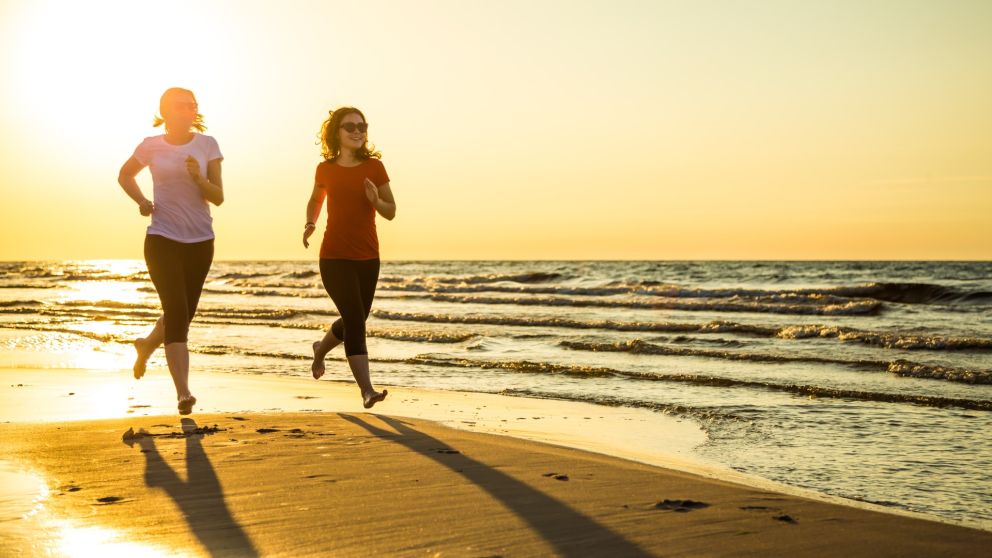 Women and girls of all ages generally have low participation rates in sports but getting active by taking up a sport could be incredibly beneficial to their health, particularly those in mid-life.
Federation University researchers are identifying strategies to increase women's participation in sports and to understand the many barriers deterring them from participating in physical activity.
"Our hope is to summarise what is known about the factors for women in that mid-life phase, what are the gaps, and what do we need to know to inform decisions about programming and policy," Dr Meghan Casey says.
"Often they're a bit of a forgotten group, and the early signs are we need to understand more about women at this stage of life, especially when it comes to engaging in sports activities."
A lecturer in sport management, Dr Casey has spent much of her career understanding how to drive up sport participation rates, particularly among women and girls, and has led an international team to develop a focused research topic on engaging women and girls in community sport. In every age bracket, females have lower sport participation rates than males. If women do undertake exercise, it is more likely to be a solitary activity such as walking or going to the gym than a team sport.
"Typically, for both men and women, most sport participation rates peak at 10­–14 years of age and through adolescence they start to decline," Dr Casey says. "Most sports programs target younger groups. Yet sport's effects are well documented to be beneficial for physical, mental and social health, and mid-life is a time when health concerns come up more for women. Sometimes people wouldn't look to sport as being the answer, but it can provide important social health benefits – more so than walking or doing pilates in your home."
Dr Casey says that although it's "second nature" for many men to continue playing sport after their 20s and 30s, women don't have many positive role models to do so.
"A lot of women disconnect from sport at some time in their teens, and for those that make it through their teens, they then disconnect in their 20s or 30s to focus on careers and families, and then it's all about driving their kids to sport," she says.
"Culturally we don't associate middle age with playing sport, but there are small patches of women changing those social norms, particularly in social or modified forms of sport. The question remains: how can these women bring others along with them?
Dr Casey says COVID restrictions saw a huge uptake in people playing tennis and golf because they were activities still allowed during many lockdowns. Both of these sports are seen as suitable for older players.
"But like many sports there is often a strong history of being in the domain of men – the coaches and officials in clubs are usually men and the club itself is a very masculine environment," she says. "I think a lot of clubs want more women and girls playing, but there needs to be more gender equity in the club environment to ensure women's voices are heard, with more diversity on boards and in roles such as coaching."
In related research, Dr Casey explored the experiences of women and girls playing male-dominated sports with colleagues in a research project funded by the Victorian Government Change Our Game initiative.
"We uncovered some of the stories of these women in playing a male-dominated sport to help inform how we can build a more equitable and inclusive future to attract women and girls to these sports. We can use this information to help identify ideas to close the gap in participation between men/women and boys/girls".