HRM is dead. Long live HR
14 July 2021
---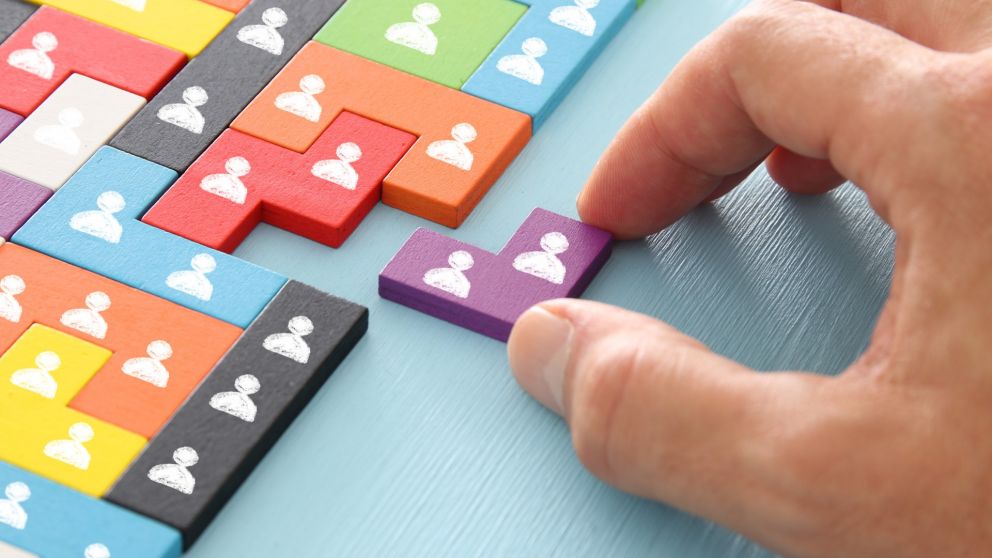 "Everyone thinks of changing the world, but no one thinks of changing himself."
— Leo Tolstoy
The purpose of Human Resource Management (HRM) was being re-defined long before the COVID-19 pandemic, but this process accelerated as organisations rapidly adjusted in its wake and will continue as business responds to the profound industrial and societal transformation that is presently underway. This is being driven by the Fourth Industrial Revolution (4IR), demographic change, a global push for greater horizontal and vertical equality, and the rise of the circular economy.
Talent management will be at the centre of organisational responses, but according to global management consultancy McKinsey and Company in a recent article, The new possible: How HR can help build the organization of the future, HR must evolve to maintain relevancy. To drive and facilitate the workforce of the future, the article identifies, HR must transform itself first, with talent identified as a top-three priority for CEOs, despite many not confident in the ability of current HR to deliver.
A new kind of HR is required, one that is less transactional, less rule-bound, and one that operates in conjunction with, not separately from, the rest of the business.
Starkly, another leading management consultancy KPMG in its recent report Future of HR 2020: Which path are you taking? mentions a finding from a global survey of 1,300 HR executives that 60 per cent believed the HR function would quickly become irrelevant if it did not modernise its approach to understanding and planning for the future workforce.
KPMG identifies what it describes as 'Pathfinding HR' functions that focus on four things: shaping the workforce for the future, shaping a purpose-led culture, shaping the employee experience and shaping decisions about people and the workforce by using insights from data.
According to the report, Pathfinding HR organisations "are charting a course toward a genuinely value-driving and connecting role in their organisations — shaping a workforce and people function fit for the future".
The report also identifies 'Searching HR' — representing the bulk of HR functions currently building capacity in mainly one or two of these capabilities. It also identifies 'Disconnected HR' that does not see a strategic role for their function, being primarily administrative in nature and not focusing on these capabilities at all. While this may be appropriate in a given organisational context, KPMG does not see this as a viable future for HR to maintain relevance.
Echoing these findings, the World Economic Forum in The Future of Jobs Report 2020 observes a decline in the importance of HR specialist roles and a shift away from traditional HRM to people and culture roles as the destination jobs of tomorrow.
According to another global management consultancy EY, in the article Will HR transformation be the thread that ties value to experiences? HR managers still spend the vast bulk of their time on administrative tasks. Instead, EY argues, business leaders must liberate HR through digitalisation to deliver new people services and to be strategically relevant and impactful. EY goes on to say that HR must get out of its ivory tower and operate horizontally across the organisation as a true partner. Instead, too often, they state, HR is seen to get in the way.
Here, Raymond Stone, in his authoritative text Human Resource Management notes that organisations seeking future HR managers will likely require the employee to hold competency in corporate governance, cross-cultural understanding, functional and organisational leadership, influence management and business knowledge.
According to the EY article, the new model for HR will have three components: digital people teams, virtual global business services and agile people consultants. Digital technologies are at the centre of the new HR, with a model which heavily relies on a self-service approach, rather than viewing the HR business partner as the automatic go-to. This is one that aims to empower through the provision of state-of-the-art digital technologies and not one that refers users to the back corridors of organisational websites. Critically, this allows the HR function the freedom it needs to better support the business.
So, what will this future HR look like?
According to EY, future HR will have three elements: a Digital People Team innovating in terms of enabling HR technologies, People Consultants providing strategic advice to the business, and Virtual Global Business Services (VGBS) operating in a cross-functional service environment alongside similar tasks from elsewhere in the business.
Remarkably, the article claims that almost three-quarters of tasks currently undertaken by HR functions could be undertaken by the Digital People Team and the VGBS combined, freeing up the People Consultants to add value elsewhere.
This value add will come from the emergence of highly skilled people consultants. Management consultancy Deloitte in its recent report The future of human resources outlines different scenarios for HR in 2030, and the new HR professional will need to be well versed in aspects of these. According to this report, already observable shifts in terms of the changing nature of the relationship between employer and worker (e.g. platform working and, alongside this, advances in technology and digitalisation like machine learning and AI innovations) may replace or enhance HR tasks, having the potential to profoundly change the HR role.
How these different factors will interact, the report argues, is unclear, but what seems likely is that a one-size-fits-all approach to HR will not suffice. The new HR professional will need to be aware of the implications of these potential futures and advise organisational leadership accordingly.
Help is at hand
Such issues are receiving a great deal of attention from governments and international bodies. For instance, the Organisation for Economic Co-operation and Development (OECD) has a long-standing program titled The future of work that is considering questions such as the implications of increasing precarity of work, the role of governments in supporting people who cannot work or retire, the skills we will need in the future, job quality, and the voice we will have in shaping these outcomes.
Here in Australia, business is already active in this space and there are innovative practices to learn from. BHP and the Commonwealth Department of Education, Skills and Employment (DESE) recently announced a major partnership — Future of work program — that will create training opportunities for up to 1,000 Australians in regional areas. The intention is to strengthen economic resilience in regional communities by providing a range of learning opportunities that address the needs of local workforces and small businesses.
Australian universities and specifically their business schools will have a critical role in supporting the workforces of the future and helping current and future business leaders navigate this new landscape.
Philip Taylor is Professor of Human Resource Management at Federation University Australia. He has over 30 years of experience as an expert researcher, policy writer and governmental and NGO advisor on workforce issues.
Related reading: