How education is helping break the cycle of prisoners reoffending
20 October 2021
---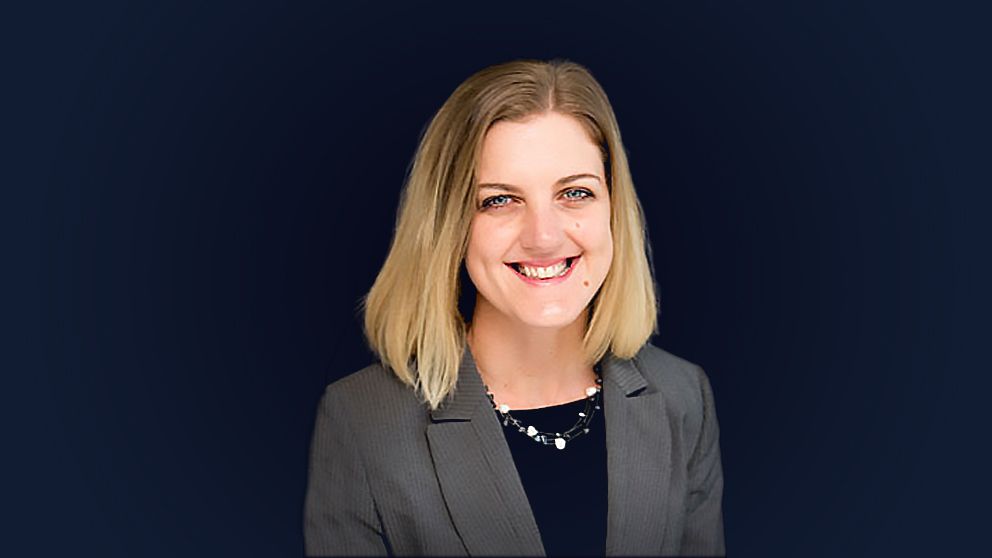 Emily Innes is on a mission to get as many prisoners as possible engaged in education and says this is one of the most important ways to inspire people to make positive choices about their lives.
The Federation TAFE training coordinator, who is site coordinator at Hopkins Correctional Centre at Ararat, is the Victorian nominee for the Bob Semmens Award for the Australasian Corrections Education Association (ACEA) Corrections Training and Education Champion of the Year – a national award that recognises exceptional training in prison and community corrections settings.
Her role means Ms Innes coordinates about 20 teaching and administration staff – and the education programs – at the prison. In non-COVID times, there are about 350 students taking part in the training available from 17 VET courses each month.
"The team really do the heavy lifting with the teaching. Since starting at Hopkins, I've tried to encourage the teachers to be as innovative as possible within the restrictions of the prison system, working with the local corrections site staff to clear the path for them to do their great work," Ms Innes said.
"If the team are feeling well supported, then I know they will be out engaging people and sharing their skills and knowledge to the best of their ability."
The barriers to education for the students – some of the most vulnerable people in the state – are numerous. This includes students who lack literacy and numeracy skills, and those who lack confidence and have had previous negative educational experiences. Others have suffered trauma or from substance abuse. Some students have mental health conditions, injuries or disabilities. There are also students from diverse cultural backgrounds.
Ms Innes says her first "real" job was as a lifeguard and shop assistant at UniSports as a 16-year-old. After completing a Rural Social Welfare degree at Federation, she studied a Graduate Diploma in Primary Education and worked in education around Australia before starting at Hopkins Correctional Centre in 2018.
When she was applying for the job, Ms Inness said she did not know much about education in the sector – but was up for the adventure.
"I responded to a job ad – I didn't know really anything about corrections education or even that the uni had held the contract for so many years. I knew Tim Bowler (Education Manager, Corrections and Commercial at Federation TAFE) through his connection with VET in Schools, so I asked him a few questions. It sounded like an exciting position."
Ms Innes said she felt a little overwhelmed by her nomination for the award, seeing herself as the "backstage person who gets things organised for the teaching team to do their thing".
Among the innovations at the centre, she has helped coordinate a horticulture program at the prison. The project grows plants for a nearby corrections training facility garden.
"I have also been involved in a few corrections projects like introducing Reading for Dads at Hopkins with the help of corrections staff and the Friends of the Castlemaine Library," Ms Innes said.
She has also put in place administration systems to ensure that the team are supported to do the often-challenging day-to-day work. These challenges include the navigation of multiple systems used in a correctional system – extra layers of work to deal with daily.
"It's important to be flexible as every day is different in prison, and things don't always go according to plan," Ms Innes said.
"It's always great to hear the team share their stories about students who have had breakthroughs during class. I like to think that the education centre at Hopkins is a welcoming place that prisoners attend to start taking positive steps in their life.
"I want as many prisoners as possible to be engaged in education as I firmly believe that education is one of the best ways for people to make positive choices in their life. If engaging with education in prison means that someone makes a different choice when they are back in society, hopefully, our communities are then safer for everyone."
The award winner will be announced at at virtual conference on 16-17 November.