How Dundee is 'switching polarity' to become a magnet city
5 February 2020
---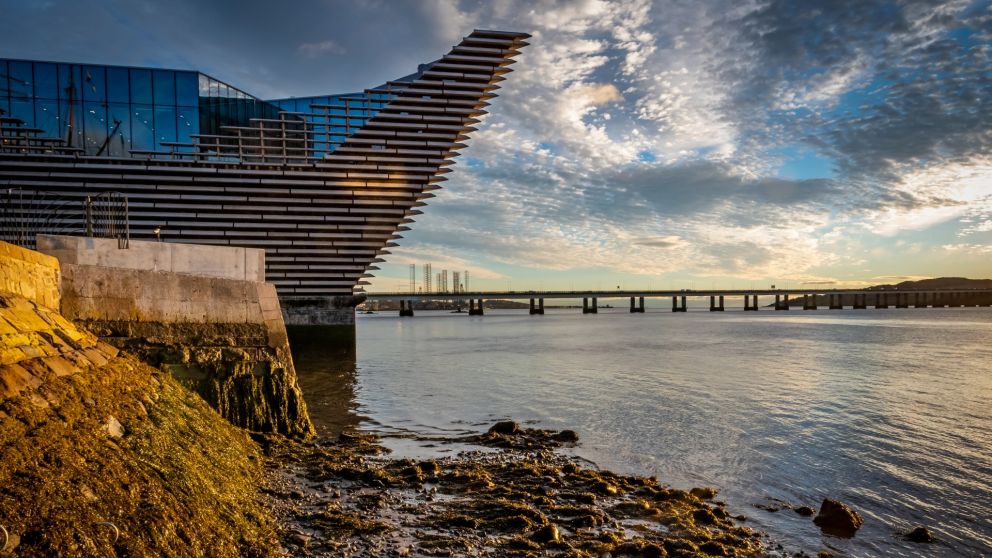 Dundee's renaissance has seen the city known for its industrial past to now be considered Scotland's 'coolest city', driven by an ambitious vision to become a magnet for new talent to continue the urban, economic and cultural revival.
Known famously for the three Js during its industrial peak – jute, jam and journalism – the city boasts world class universities, pioneering medical research facilities and is renowned as a hub for digital gaming and mobile content development.
One of the world's leading biochemists and former Vice-Chancellor of the University of Dundee, Sir Pete Downes, said Dundee was typical of many cities around the world that were not capitals and not imbued with the advantages that came with being a major centre. But these 'magnet cities' had to be central to any national strategy for economic growth and development, and Ballarat was in a similar transition.
"There are many parallels between Dundee and Ballarat. They're both post-industrial cities – different industries but with a very similar history of post-industrial decline," Sir Pete said.
"They're both places that have ambition and aspirations to be vibrant town-cities within a larger region and the other thing we have in common are the universities have key resources that can contribute beyond education to be key partners and stakeholders in helping to develop city and regional economies.
"I don't see Dundee just as an educational or an education-driven city or town but I see higher education institutions as being key drivers for economic recovery, development and an ambitious future in which those the educational elements are part of it, but not all of it."
At the heart of Dundee's renewal is the reconnection of the waterfront on the River Tay to the city centre as part of a 30-year masterplan. The spectacular V&A Dundee – the first branch of the Victoria and Albert museum to operate outside London - opened in 2018 and is the first museum devoted to design in Scotland.
This redevelopment in "an extraordinarily beautiful environment" was changing perceptions of Dundee, and would be key to attracting new businesses and industries. The ability to attract new cohorts of young wealth creators who would bring up their families in the area would be a critical component to Dundee's ongoing revival, Sir Pete said.
"So how do you get a city that's been in decline to switch polarity from being repelling to one in which you can attract investment, new businesses and build a better stronger future for itself? Dundee has reached a position where the various stakeholders have aligned themselves with a common and ambitious vision." Sir Pete Downes
"They have taken some steps towards realising that ambition, which includes the major investment in the city – particularly the waterfront."
After beginning his career in the pharmaceutical industry as a laboratory assistant, Sir Pete studied part-time and went to complete a PhD and pursue a career in research. His first post in a university, apart from time as a postdoc, was as the Chair of Biochemistry at Dundee University when he was 35.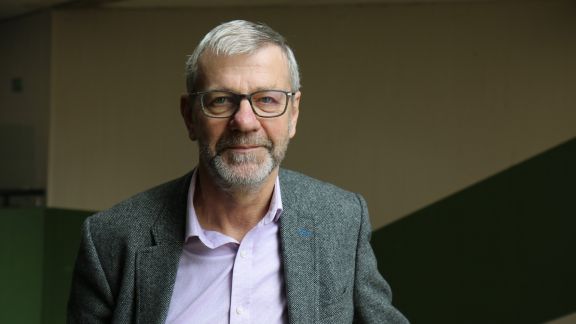 His appointment came after successes in research while working in industry and during his PhD, including a breakthrough in identifying the biochemical pathways that are involved in major diseases that could lead to diabetes or cancer.
"The research was highly relevant to the interests of the pharmaceutical industry, so I kept my contacts and that meant that we could develop those relationships when I became a Professor at Dundee," Sir Pete said.
"Working with a colleague, we set up a collaboration with several of the world's top pharma companies – pretty much the only collaboration of its kind at the time – with a consortium of big companies. And what's remarkable is that even though I'm no longer active in research, my colleague and others in the university have kept that alive so it has now been in operation for over 20 years and is generally reckoned to be the largest and longest-running collaboration between a university and the pharma industry anywhere in the world.
"It's brought about 60-million pounds of investment into the university and the city and created worldwide recognition for that research, leading to the university being named by Clarivate as having had more influence on pharmaceutical biotech than any other university in the world, which is quite an accolade really."
After "driving the university" in the city for 10 years, Sir Pete said the logical extension for him was to help build an ambitious future for the city in which the university was seen as a key component.
"So generally in this concept of magnet cities, many of the cities that have achieved this kind of status of being very attractive have gone through periods of decline followed by what might be called a sort of fightback, a point where the stars begin to align in a better future and then of course eventually to exploit that," Sir Pete said.
"Dundee is very much in that fightback phase. It's now doing things that are giving it the opportunity to really break out and become a true magnet, attracting global talent to the various activities that are there."
Sir Pete Downes, will reflect on his career in science, academia and entrepreneurship at a major business breakfast at Federation University Australia's Tech Park Central on Thursday. Hosted by Federation University and the Committee for Ballarat, the breakfast will commence at 7:15am at Ballarat Tech Central, SMB campus, 106 Lydiard St, South.