How a short film could aid farmers in the long run
15 March 2021
---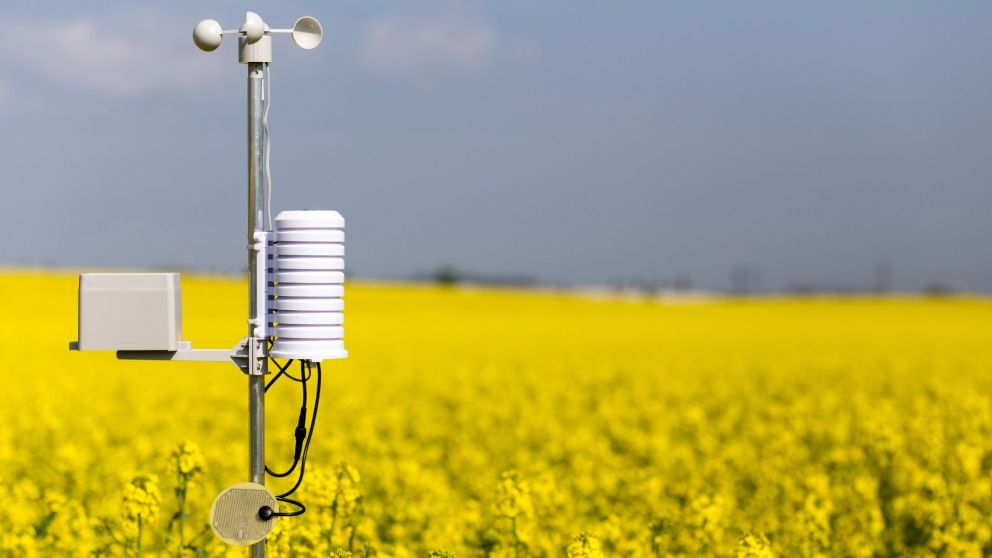 Researchers hope a new short film will help encourage farmers and agricultural groups to share more information collected from their land to help the industry make better decisions about farm management.
The film, Data Federations in Agriculture, was produced for Federation University's Centre for eResearch and Digital Innovation (CeRDI) and builds on the earlier film Data Democracy, which detailed the key concepts of an ideal system where available data could be easily accessed in a timely and equitable way.
An Australian government-commissioned study has shown that digital agriculture could unlock an extra $20 billion worth of agricultural production, and highlights that Australia has fallen behind international competitors in this area.
As part of CeRDI's research project, Visualising Australasia's Soils, researchers are building a data federation – a system to make data from different sources easily available. The federation will include several access controls, giving the owners of the information the ability to set the restrictions with which they are comfortable.
Agricultural information is kept in disparate places, is collected by numerous instruments, machines and humans and is stored in different ways. The complex data ecosystem makes it difficult to compile the data to help make decisions.
Project leader Associate Professor Peter Dahlhaus said more data was being collected now than ever before, with much of it collected through sensors and other automated devices.

"People are aware that this data exists but they're unable to access it or to find it, and many people still think that there needs to be a place to put this data – a repository. The internet works quite differently to that and there isn't a need for repositories – this data is everywhere but we can link it together so that it's findable, accessible, interoperable and reusable (FAIR)," Associate Professor Dahlhaus said.
"The difficulty is getting people to elect to share this data, that's the big challenge. Many say to us, 'we're happy for you to have the data, we just don't want the banks to see it', or 'we don't want the insurance companies to see it', sometimes they don't want the government to see it, because they think that they may somehow be penalised with higher insurance premiums or may be unable to secure a loan.

"So the question for us is how do we do this in a way that's secure and trusted? This whole idea is to give these groups the ability to check the appropriate boxes when they provide the data that determine who gets to see it and when, and under what circumstances they get to see it."
Associate Professor Dahlhaus said perhaps the biggest barrier in asking farmers to share their data was the time needed to put the information online.
"One thing that regularly comes up is the fact that many people are just not that good at sorting out their data. For many it just seems too hard, they've been sitting on a tractor all day so the last thing they want to do is sit in front of a computer and load up data," Associate Professor Dahlhaus said.
"So the easier we can make it and the more we can show the value proposition, the more likely people are going to use it.
"In a broader context, no one forces people to put data on Facebook or Google, for example, they do it because the value proposition is there even though they may get annoying to get ads for shoes because they once searched for shoes. They put up with it because the value proposition is greater than the worry about what happens to their data and this is the kind of situation we need to get to if this is going to work.
"But with the data federation, we really want people to understand that there shouldn't be concerns because it's their data and they set the rules." Associate Professor Peter Dahlhaus
The film is the latest in a series by CeRDI to be produced by long-time collaborators Wind and Sky Productions.
Associate Professor Dahlhaus said CeRDI began commissioning short films as a way to reach audiences that weren't always receptive to research papers or long documents.
"We're finding that many people will spend the time to look at a short film, particularly a good one, and particularly if it's recommended by someone they know and trust because these films get shared quite a bit," Associate Professor Dahlhaus said.
"If you send people reports or academic papers, they won't necessarily hit the same audience, so these films are an extremely convenient way for us to highlight our research and I have to say it is paying off."