How a new book sparked a global technical community
12 February 2020
---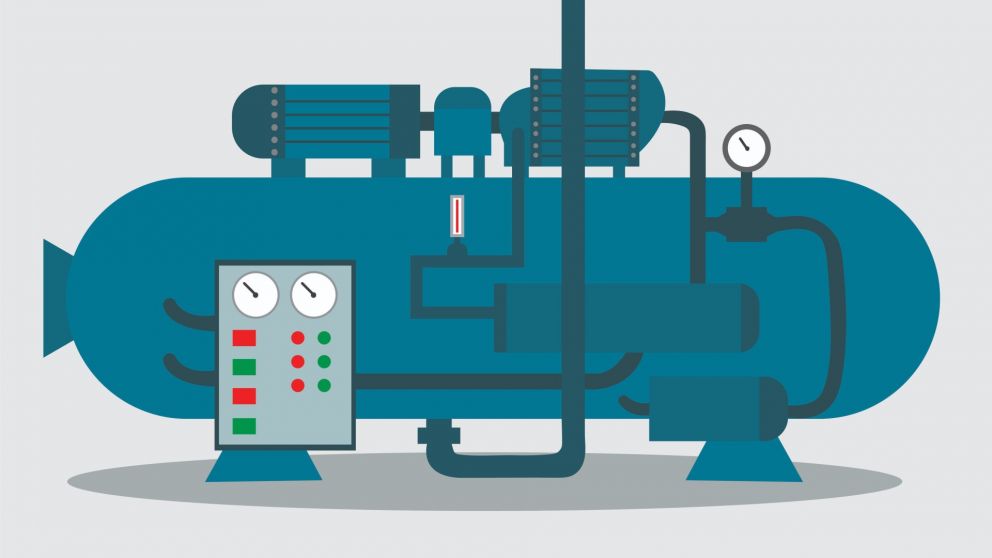 Two Federation University Australia academics have collaborated with the world's leading authorities on positive displacement machinery to release a book combining the most influential research in the field from the past 10 years.
Associate Professor Ibrahim Sultan and Dr Truong Phung, from the School of Science, Engineering and Information Technology, have edited the research volume Positive Displacement Machines: Modern Design Innovations and Tools, published by Elsevier.
The new work includes explanations on the design and workings of a wide range of positive displacement pumps, compressors, engines, and hydraulic or pneumatic motors and how to mathematically model their performance.
A positive displacement machine takes an admitted fluid, entrapping it in a volume which varies with the rotation of a drive shaft. If the volume decreases, the fluid pressure will increase – or decrease if the pressure increases. Their applications include small domestic compressors to large heavy industry machinery.
The idea for the research volume began when the academics were working on their own project and realised there was no definitive resource on the topic.
"Many others are also working on their own projects on many different types of machinery. What we've endeavoured to do is combine the efforts from experts who are working on their own projects into the one place," Associate Professor Sultan said.
"It will be a reference book for people interested in this specific type of machinery."
Associate Professor Sultan said the book, the academics' first, helped drive the start of a global technical community, opening opportunities to collaborate with experts on what were often complex mathematical problems. It has also led to a technical forum in China where he was invited to give a keynote address.
The chapters were provided from experts in Romania, Slovenia, Italy, UK, the USA, China, Singapore, Palestine, Egypt and New Zealand making it a "true international effort", Associate Professor Sultan said, while the project was also relevant to industry within Australia with local compressor manufacturers interested in the research.
"They often come to us with problems and we look at these for them, but sometimes those problems can be quite challenging and you can tell that this will lead into something quite complex that they may not have realised," Associate Professor Sultan said.
He said when they began work on the book, they quickly discovered that there was next to no information sharing among the experts who "weren't talking to one another".
"So we were excited to start this process which began with a book proposal. It was examined by experts who came back to us and said they were happy to support the project. So, we published a book," Associate Professor Sultan said.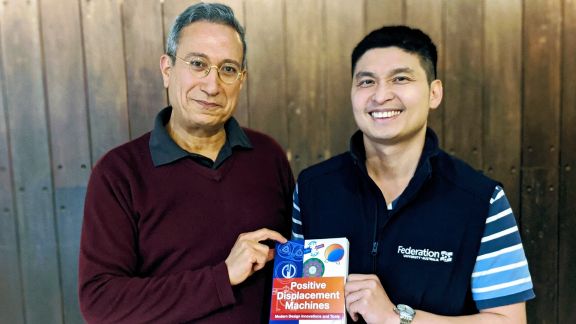 After beginning his career in robotics, Associate Professor Sultan, became interested in positive displacement machinery in the early 2000s when an industry partner, who was working on an engine design project, became stumped with the complex mathematical modelling. After completing the project successfully, his interest in the area grew as he was sought out to contribute to other projects.
Work on the book began in early 2018 when Dr Phung, a lecturer in School of Science, Engineering and Information Technology, completed his PhD on the subject. The project took about 13 months to complete.
"We were dealing with so many different timeframes and time zones and some people were really cooperative, while others decided to pull out because they had some other things that engaged them," Dr Phung said.
"We had some long nights trying to get people from certain parts of the world interested. People in Germany, for example, had developed some expertise and we wanted to get the best out of their work for the book."
Dr Phung said they were both happy with the result, and the research volume would be relevant to anyone from students to those in industry who needed help with complex problem solving. And, he said, the book was just the start for their work together.
"We thought that if we were successful, we could build on that – this is just the start of what we want to do."