Frozen in time – looking to the past to protect Antarctica's seabirds
28 October 2019
---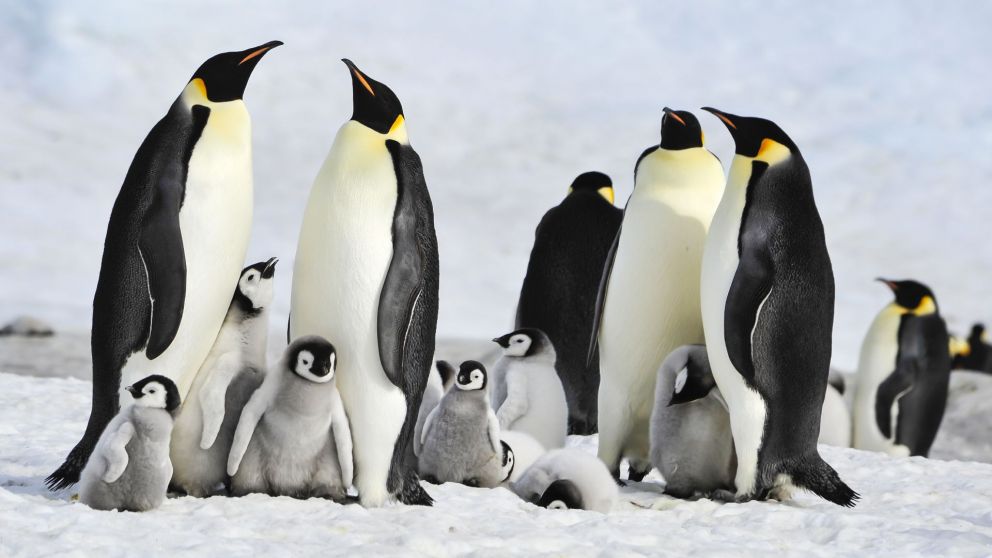 Researchers have "raided the freezers" at the Australian Antarctic Division to begin work on a long-term study into the health of seabirds on the frozen continent.
The team, led by Dr Meagan Dewar, from Federation University's School of Health and Life Sciences, was awarded an Australian Antarctic Science Grant of $148,000 to support the study which will allow researchers to analyse samples collected from several species over the past 20 years.
The work will reveal how microbial communities have changed over time, while researchers will also look at the prevalence of pathogens in the faecal samples.
Dr Dewar said the collaboration with the Australian Antarctic Division – a division of the Department of the Environment and Energy – would look at the prevalence of pathogens in seabirds, identity if migratory species were vectors for introducing pathogens to the continent or if they were organisms that occurred naturally in the birds.
"Some of the birds that we have are migratory and so they'll leave Antarctica during their winter migrations," Dr Dewar said.
"These have the potential to pick up pathogens from other locations and then bring them back, potentially introducing them to species that don't leave the Antarctic Polar Front."
The samples have been taken from several species of seabirds including petrels and South Polar skuas, and from emperor and adelie penguins.
Some of the birds are indicator species used by the Convention for the Conservation of Antarctic Marine Living Resources ecosystem monitoring programs. Emperor penguin numbers have been in decline, with some researchers fearing the world's largest penguins may be extinct by the end of the century.
The research marks the first major research on pathogens in the birds, with the samples having been collected by the Australian Antarctic Division over the past 20 years for other research.
"There have been long-term monitoring projects and we have information on these animal populations during the years, their status and their health, as well as on environmental and climatic processes for the area over that time. We will be able to incorporate this information with the results from our sequencing to examine factors that may influence pathogen prevalence and the influence pathogen prevalence may have on seabird health," Dr Dewar said.
"Most of the previous research into infectious diseases has focussed on when an unusual mortality event has occurred – and then they try to figure it out from there by looking for targeted organisms. With this information, we may be able to prevent events happening or we may be able to detect events a lot quicker and then put in some action.
"We'll be able to see if a particular pathogen was particularly prevalent in a year. We can potentially look at what factors might have influenced that, for instance different climatic events or other events happening throughout Antarctica – we can utilise data from other studies." Dr Meagan Dewar
The research will also become an important baseline for future environmental impact assessments. If new bases are built on Antarctica, for instance, the researchers will be able to monitor for changes in animal health.
Fifty-four countries carry out research in Antarctica at about 50 research stations, with some of these staffed year round. As many as 60,000 tourists visit each year via ships to the colonies within the Antarctic Peninsula. Visits to east Antarctica where the research is based is rarely visited by tourists.
Tourism to Antarctica is heavily regulated with limits on boats, trips and visitor numbers. There are also restrictions on which colonies can be visited, with time and distance restrictions on those visits to reduce stress on animals. Tourists must also follow measures before they can step off their visiting ships, including cleaning shoes and wearing specified clothing. Despite this, there are still mishaps.
"We have things like waste and sewage that can carry potential pathogens, antimicrobial-resistant genes that could infect them, pollutants – not just from the bases but mostly external anthropogenic activities being circulated down to Antarctica via s ocean currents and atmospheric circulation. We do get pollutants down there which can affect bird health and their ability to fight off pathogens, so it can affect their immune systems," Dr Dewar said.
"And then you have people who are doing research – scientists working with the seabirds, handling the birds and just being present in general."
Dr Dewar said the study would also establish methods to continue the research into long-term surveillance projects.
"We could see if particular pathogens are becoming more prevalent and if we can see that the pathogens are introduced, we can then potentially start to implement changes in the way different procedures are done," Dr Dewar said.
"Recent work on the presence of alien species in Antarctica has led to the adoption of practices to reduce their introduction under the Committee for Environmental Protection. We can use this information to see where these sources of microbes are coming from and then find out if there are ways we can modify behaviours to reduce the spread or even reduce the transmission of that happening.
"But it can also enable us to do some modelling to see what might happen in the future under different conditions."