Free TAFE sparks a new career path
17 October 2019
---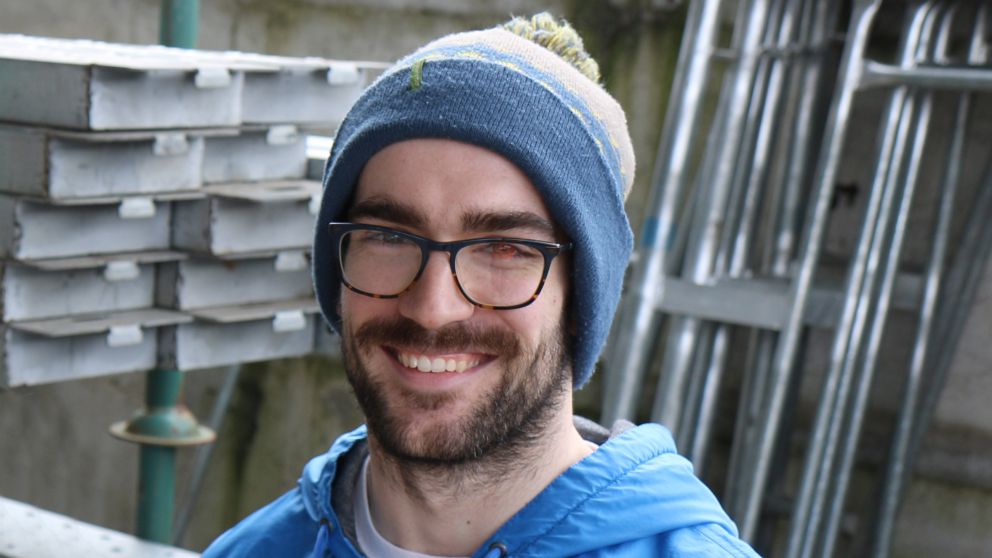 Blake Allison is used to twists and turns when he takes to the basketball court for the Ballarat Miners.
Having attended training camps at the Australian Institute of Sport, the gifted athlete wanted a career to complement his passion for the sport.
Blake's exposure to the sport's elite levels convinced him that sports science was the career path that would allow him to play at a high level and stay involved with sport when he wasn't on the court.
He completed a sports science degree but soon realised how "saturated" the industry was, leading him to question whether it was the right career path for him. It was then that another big twist came his way.
A friend in Blake's basketball community suggested he consider becoming an electrician.
"I was talking to a friend of the family, who is an electrician, and he said it was a very rewarding career – a good career path to take," Blake said.
The 22-year-old then enrolled in the Certificate II in Electrotechnology (Career Start) at Federation TAFE's Ballarat campus, which is part of the Free TAFE initiative across Victoria.
"It's been a great opportunity," Blake said.
"It's opened a lot of doors – the first field would have been tricky to navigate and just through luck and a friend of the family pointing it out, this has become a chance for me to learn and find work out of it as well. Blake Allison
"Right now, we're doing a lot of things that are a taster, but I feel confident that I'd be ready to jump straight into an apprenticeship."
Blake is one of around 800 students studying Free TAFE courses at Federation TAFE, with almost 5,000 students enrolled in TAFE programs at the Ballarat and Wimmera campuses.
Free TAFE courses offered at Federation TAFE include nursing, community services, plumbing building and construction, engineering studies, horticulture, commercial cookery, agriculture and cyber security.
Federation University Deputy Vice-Chancellor (Academic) Professor Andy Smith said supporting students to gain their qualification and get the job they want was a key priority.
"We work closely with local industry to meet the demand in Ballarat and western Victoria for skilled workers, and Free TAFE is helping that," Professor Smith said.
For Blake, his first taste of becoming an electrician through a 16-week program has him excited about his future.
"The goal was to get exposure to the industry – I'm now pretty keen to finish it off and pursue a career."