Drawing inspiration from the past to transform lives
22 September 2020
---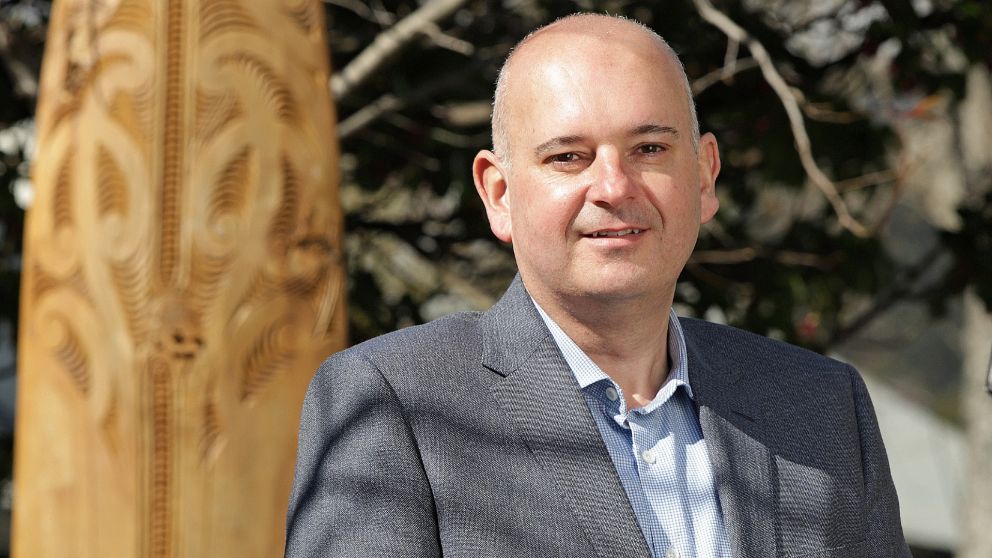 Liam Sloan credits the VET sector for transforming his life and giving him opportunities that he otherwise would never have had.
Having grown up in Dumfries in southwest Scotland, Federation TAFE's new Pro-Vice-Chancellor (VET) and Chief Executive of Federation TAFE began his working life as a chef, going on to own businesses long before a move into education and training. The love of cooking began in his tight-knit family where he spent time in the kitchen with his grandmother.
"When I was younger, I didn't particularly enjoy my experience at school, but I always remember my secondary school tutor Muriel Roxburgh — she was a home economics teacher and she told me that I was going to go on and achieve great things," Mr Sloan said.
"She was an inspiration to me and has always been an inspiration and I still am in contact with her to this day. Her belief in me inspired me to go on to achieve and push myself and that's why I love the VET sector because it opened so many doors for me."
Mr Sloan began his new role earlier this month but remains on New Zealand's South Island until he receives the all-clear to travel. Most recently, he was Chief Executive Officer of the Nelson Marlborough Institute of Technology (NMIT) and has more than 10 years' senior executive experience in VET in the UK and New Zealand. Like many in 2020, the COVID-19 pandemic has thrown a curveball his way. He is living with friends after renting out his house in anticipation of the move.
He said the move to Federation TAFE had happened largely by chance.
"I had never been to Victoria and I had planned a trip to Melbourne on the 31st of January and a week and a half before I got there, I got a phone call from a recruitment agency who had been in touch with a colleague from Swinburne University. They must have asked him if he knew of anyone who might be interested in exploring an opportunity at Federation University. They got in touch with me and I said, 'well as it happens, I'm going to be in Australia next week, do you want to catch up for a coffee'?"
That led to his only visit to Ballarat for an interview.
"I wanted to meet some of the vocational team and the TAFE team. I wanted to meet more of the university senior managers to be able to make that informed decision, but then COVID struck and I couldn't get over, so I held off from making a decision too soon," Mr Sloan said.
"But it got to a point where I thought this was a fantastic opportunity for me personally to experience Australia, to experience the university sector and to be able to sit on a senior team of a university and be in a unique position where I can influence the area where I'm an expert — vocational education and training. But at the same time, I want to be able to contribute something positive to the university as a whole.
"It all seemed to fall into place, I think it was written in the stars and because I had made the decision that I was going to apply for a senior role in New Zealand where the sector has gone through some big changes."
Now he can't wait to get back to Ballarat.
"I love that I on my one day when I was in Ballarat and I did a tour of Sturt Street and experienced the cafes and got to look at restaurants and Lake Wendouree, I just thought I would absolutely love an apartment in the city centre," he said.
"I've already researched a local badminton club (he competed at international level until he was 18), so I'm going to immerse myself straight away. I'm coming there with two cats and a badminton racket, so I'm really excited about what the future might hold for me in Ballarat." Liam Sloan
He said he had already been impressed by the professionalism and the passion of the Federation TAFE team for their perseverance in response to COVID-19 and hoped to replicate his successes in New Zealand of bringing business closer to education and training.
"What I think I've done particularly well here in New Zealand is bring the regional economy closer to education and training. Here, for example, we co-located the regional economic development agency on to the NMIT campus, the polytechnic that I was running. I co-located the Chamber of Commerce onto our campus, and we co-located an organisation called the Nelson Artificial Intelligence Institute on to our campus, so we were utilising our space to bring these businesses closer to us so that we were also closer to business," Mr Sloan said.
"I really hope that I can influence policy and procedure locally and nationally to benefit the regions that we serve. I have an aspiration of getting close to the original people of the country, having loved the opportunity to meet and work with Maori and would love to think that I would be able to do something for the Aboriginal and Torres Strait Islander peoples of the region.
"I hope that's what I can do for Ballarat and that I can continue to build and develop the team to make sure that we are agile as a sector.
"I would love to say that I had chosen the region, that I had chosen the area, but I think Ballarat is going to be a great region for me to live and I love the ethos of being a regional university and the fact that I will be able to positively influence and transform people's lives. That's what it's all about for me."