Chronicling endangered species on Nanya – a vast biodiversity treasure
22 January 2020
---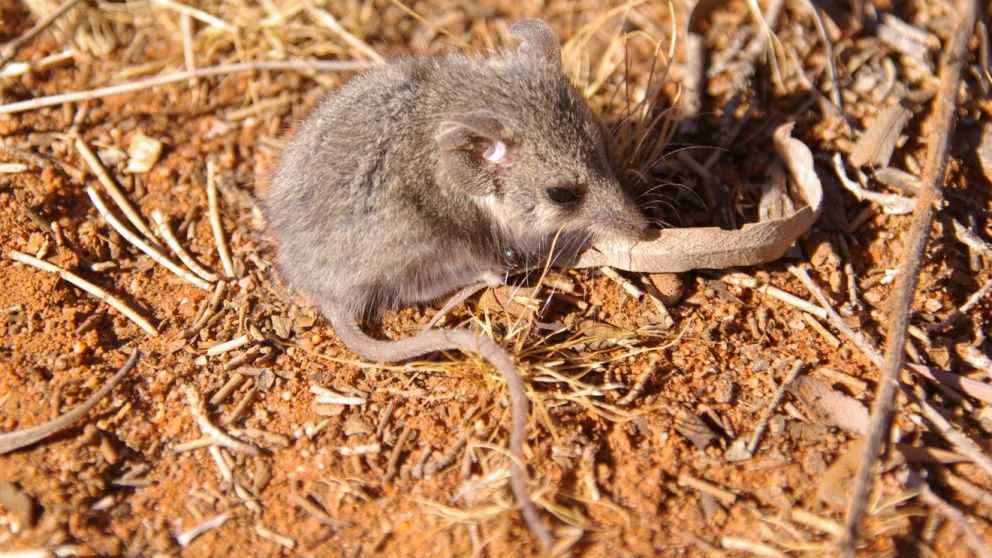 Researchers have started a five-year project to study the threats to five endangered animals on the 40,000-hectare Nanya Station, home to several species only found in far western New South Wales.
The station, owned by Federation University Australia since 2004, includes a system of natural salt lakes, old growth Mallee trees and a variety of intact ecosystems, making it a significant location for biological diversity.
The researchers will track the southern ningaui, which is a tiny marsupial, the Mallee worm-lizard, and three bird species – the shy heathwren, the white-fronted chat and redthroat.
The team including Emeritus Professor Martin Westbrooke, Professor Singarayer Florentine, Dr Grant Palmer, Dr Kate Callister and Tim Simpson from the School of Health and Life Sciences, along with collaborating scientists Dr Helen Waudby, Dr Mick Todd and Ray Dayman from NSW National Parks and Wildlife, will carry out the research at 40 sites across the station and adjacent private land.
The giant station runs 30 kilometres north to south and 17 kilometres east to west and is a key biodiversity hotspot, giving researchers the opportunity to attract funding for conservation projects on the station and at neighbouring properties in partnership with landowners.
Emeritus Professor Westbrooke, who has been researching in this area since 1988 and the initiated purchase of the station by the university, said Nanya's intact vegetation meant the station was home to many rare species, some not seen beyond the station's boundaries.
"The southern ningaui is a rare small native marsupial not often seen, and a burrowing Mallee worm-lizard is little known because it spends most of its time underground and only comes to the surface at night.
"These are species which only occur in the Mallee in western New South Wales – and we have some of the best intact Mallee – so it's a good spot to concentrate the effort. But we're also looking on surrounding properties some of which are pastoral properties and some of which are also under conservation." Emeritus Professor Martin Westbrooke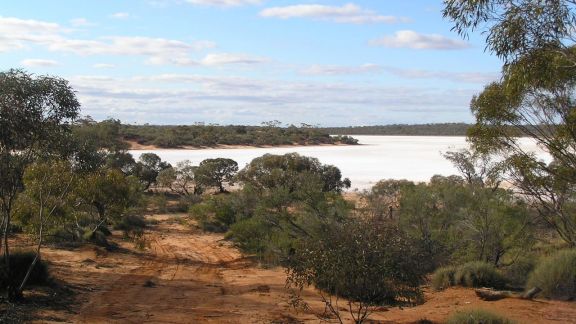 Foxes and wild cats pose a threat through predation and feral goats eat native plants causing soil erosion through over grazing and damaging ground covering plants.
"Overpopulation of kangaroos has also been an issue in the past, because there has been abundant water provided for stock that would not present in the natural landscape," Emeritus Professor Westbrooke said.
"We have closed our water tanks on the property and thus have reduced our kangaroo populations enabling natural regeneration of the native vegetation."
Federation University environmental staff have had a long involvement with conservation agencies in NSW going back to 1988, beginning with a vegetation survey of Mallee Cliffs National Park.
Since then similar surveys have been undertaken at eight other parks in western New South Wales. NSW agencies including National Parks and Wildlife Service, Lower Murray Darling Catchment Management Authority, Water Commission and Local Land Services have been partners in a number of major federal and state-funded environmental research projects.
Professor Florentine said threatened species in semi-arid south western NSW had received little attention compared to species with more eastern distributions, yet the south west supported many species that were not found elsewhere in the state.
"The fact that large areas of land are managed by only a few land managers presents an excellent opportunity for Federation University to achieve collaborative and cost-efficient research that can be coupled with on-ground management," Professor Florentine said.
"Land managers in the region with significant areas of relevant habitat are keen to work with us to improve the status of populations of threatened species on their properties.
"The importance of Nanya for teaching is the ability for students to see environmental management research and its on-ground application."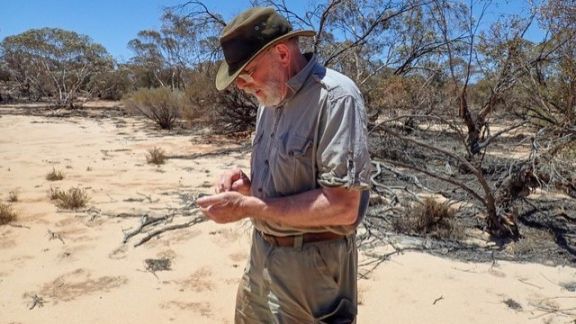 Emeritus Professor Westbrooke said the university had run an environmental management course for 40 years, providing a broad range of experiences for students and many projects for researchers. He said Nanya's importance as a resource for research, conservation and education was why the university purchased the land.
"I'm a botanist fundamentally and I kept finding new species which had not been recorded in New South Wales and it really highlighted how significant this area was," he said.
"One particular property, Nanya, was particularly diverse and I made an arrangement with the owners for us to renovate an old cottage on the property which we used as a research base and a base for student trips. But then the property changed hands a couple of times and we had the opportunity to bid under the National Heritage Trust program for federal assistance to purchase the property.
"In 2002, we put in a proposal to buy the property and because of its significance – two-thirds of the funding was provided by the Federal Government and it has become part of the National Reserve System, so it has a similar status from the Federal Government's point of view as a national park. Except instead of being run by a nature conservation agency, we own it and we manage it for its biodiversity value."