Bridging the education gap in regional communities
4 May 2023
---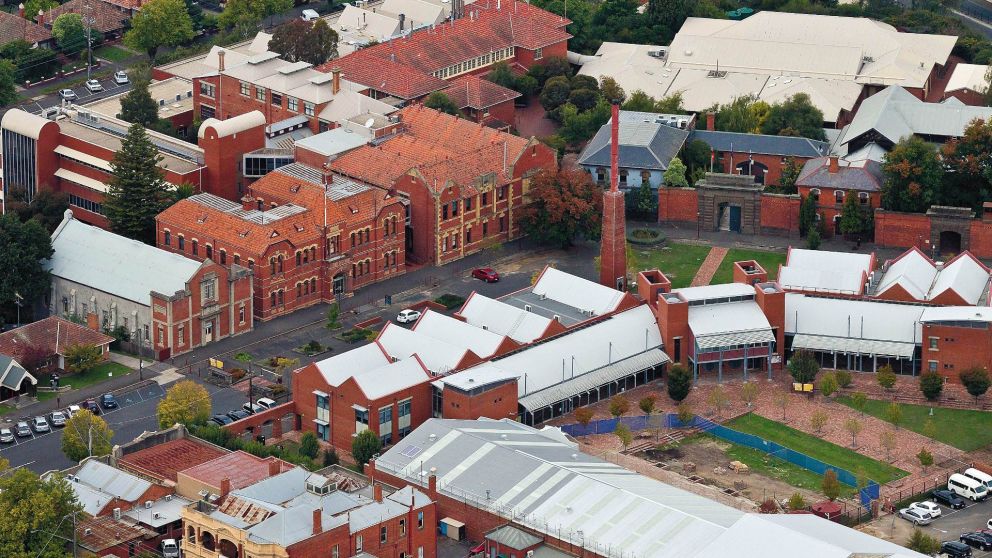 By Professor Duncan Bentley
Regional and outer-metropolitan Victoria faces one of the greatest skills shortages in history. It is stunting growth. The solutions are complex but achievable.
For over 150 years, Federation University Australia has proudly served Victorian regional communities. Each year we welcome thousands of Australian students to our campuses across regional Victoria in Ballarat, Gippsland, and the Wimmera and to the fast-growing outer South-East of Melbourne at Berwick.
We have thrived with our regions because we respond to the particular needs of each community we serve. As a dual-sector university, we qualify learners from trades to world-leading PhD researchers. Our graduates provide regional Victoria with the skilled professionals to lead economic growth throughout the state.
We are also a critical provider of the teachers, health workers, social workers and those professionals from artists to sports scientists, who help outer metropolitan and regional Victoria to thrive as communities.
But TAFEs and universities in the regions and outer metropolitan areas simply do not have enough learners for the jobs available. Why is this? Put simply, there are too few school leavers continuing to study and qualify for the needed jobs.
It is a tragedy that regional Australia has among the lowest post-secondary attainment rates among developed countries, yet many of the barriers to study can be overcome. Students at school don't know what to study for future jobs; the further a school is from Melbourne CBD the less likely it will have specialist teachers; school leavers don't realise that there is plenty of local employment in exciting jobs at globally competitive salaries; employers don't realise that to attract and keep talent they must employ them while they learn.
We can address these issues. But only if schools, TAFEs, universities and employers work together to provide students with what they need when they need it: from earlier and better information about jobs to paid training.
We need tertiary institutions to work closely with schools to provide the courses where there are no or too few teachers with specialist skills. We also need tertiary institutions to work with employers to provide meaningful work during study, so that school leavers can afford to keep studying and employers can help train their future employees.
At Federation, we are working to bridge this gap for regional and outer-metropolitan Victoria. Our ranking as the top university in Australia for first in family enrolments for the previous three years is testament to our commitment to improve access to post-secondary education, but there is still more to be done.
We know that around 70 per cent of students who study in a regional area will stay to live and work there. Conversely, 74 per cent of those who relocate from regional Australia do not return.
At Federation we have found that we can only keep students learning for fulfilling local careers if we work closely with local employers. Employers need to help develop our courses and provide opportunities for students while they learn.
To address the shortages and improve the number of students attaining vocational or higher education in regional areas, Federation and our employer partners have developed an Australian first Co-operative Education Model. From 2025 all courses will be collaboratively designed, developed and delivered with industry partners, with embedded workplace learning.
Our own experience shows this model works. Our 25-year partnership with IBM is an exemplar. Three-quarters of our Bachelor of IT (Professional Practice) graduates were employed by IBM, and two-thirds of these graduates stay employed with IBM for at least seven years after graduation. All students were equipped for a lifelong global career.
Bridging the education gap in our regions can only be done in partnership between local schools, higher and vocational education providers, local employers and communities. The multiple Federal Government reviews across education and skills need to acknowledge this and support regional and outer metropolitan communities to bridge the attainment gap. We know what is needed to turn our communities around. With the right tools, together we can get the job done.
Professor Duncan Bentley is Vice-Chancellor and President at Federation University Australia